Description
Write, draw, paint - all your ideas, experiences, plans... Come create a personalized leather journal cover and learn how to stitch, stamp and finish the leather like a pro!
This super simple system have everything you need - hooks for pens and pencils, little pocket for any small treasures you would like to keep (or for receipts - you know how it is ;) The size is perfect for A6 format note pad, but if you need more space and you would like to make a bigger journal, we can definitely do that.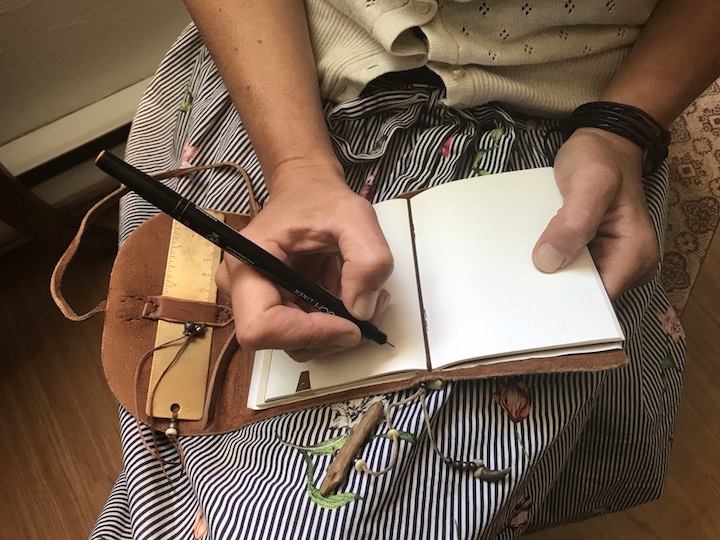 What will you walk away with?
Leather cover (any colour you choose) with pen hooks and system holding max 2 note pads or bunch of loose paper sheets. 1 note pad. You can decorate your journal with beads, wooden carvings or other small objects - we can hang on the leather strings.
What to bring?
If you have a favourite pen or pencil, bring it so the hooks can be custom. Anything you would like to hang on the leather strings - just if you are interested
How long?
3 hour workshop 6pm to 9pm or until everyone finish :)
Refreshment - we will make sure you have plenty of tea coffee and little snacks to keep you going.