September 30, 2021- Ottawa Screening of the film "Broken Keys" Directed by Jimmy Keyrouz
About this event
EnglishThe fifth edition of the Lebanese Film Festival in Canada will take place in Ottawa from September 30 till Oct 03, 2021
Date: Thursday, September 30, 2021
Location: Cine Starz, St. Laurent Shopping Centre, 1200 Saint Laurent Boulevard, Ottawa, ON, K1K 3B8
7:00 pm - Screening of the movie 'Broken Keys' by Jimmy Keyrouz
9:00 pm - Panel discussion with Guests
in Arabic with English subtitles
Karim, a musician, needs to sell his most precious possession to leave Syria and only has thirteen days to do it. As he wraps the instrument, a terrorist leader bursts into the apartment and destroys it. Karim enlists the help of a young boy named Ziad to whom he promises money, to help find the parts he needs in order to rebuild his piano. After several failed attempts, Ziad tells Karim about a grand piano located in a dangerous distant city named Ramza that was owned by family friends. It's a suicide mission but Karim has to take this chance.
Starring: Tarek Yaacoub, Rola Beksmati, Mounir Maasri, Sarah Abi Kanaan, Adel Karam, Gabriel Yammine, Hassan Mrad, Rodrigue Sleiman
Tickets are available on Eventbrite.ca, by phone at (514) 552-5153, and by email at info@lffcanada.com.
For more information, please visit www.lffcanada.com or contact us at info@lffcanada.com.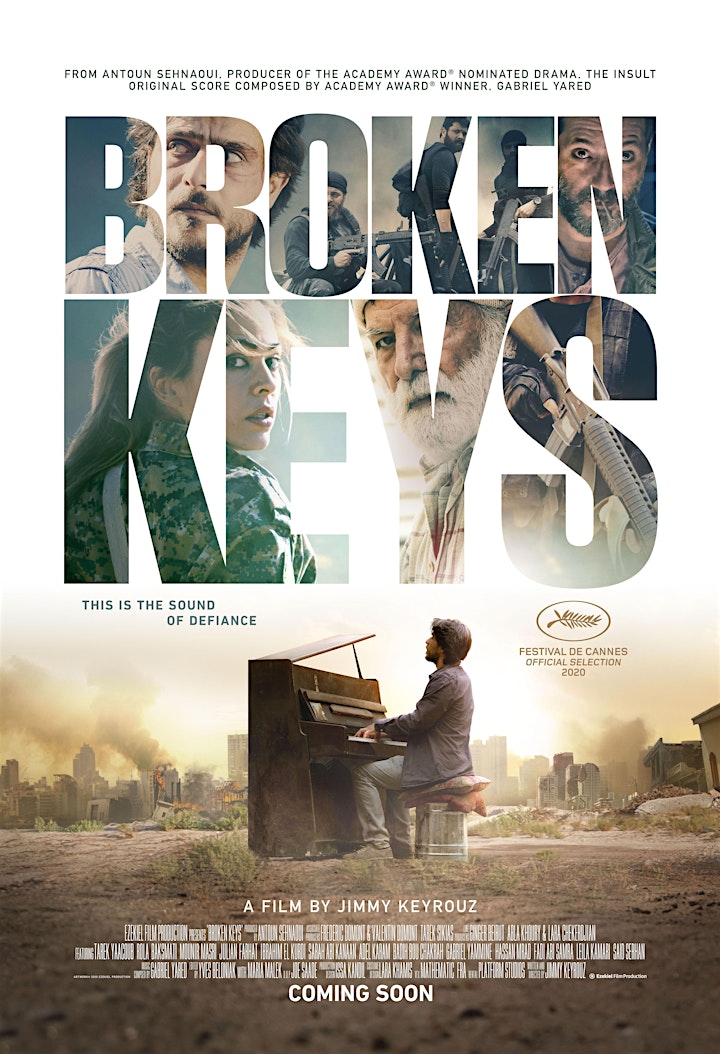 Organizer of Lebanese Film Festival in Canada - Broken Keys - Ottawa