October 03, 2021- Ottawa Screening of the film "By Chance" Directed by Bassem Christo
About this event
The fifth edition of the Lebanese Film Festival in Canada will take place in Ottawa from September 30 till Oct 03, 2021
Date: Sunday, October 3, 2021
Location: Cine Starz 1200 St. Laurent Blvd, Ottawa, ON K1K 3B8
5:00 pm - Screening of the movie 'By Chance' Directed by Bassem Christo
in Arabic with English subtitles
The movie narrates the story of Richard (Badih Abou Chacra) who works in security and surveillance and gets robbed and loses his computer case that contains a hard disk with classified information. While chasing the thief, Richard arrives to a poor neighborhood in which he's obliged to stay and look for the case himself because he can't involve the police due to the secrecy around the content of the computer case. By chance, he gets closer and closer with this neighborhood's residents, their different personalities and insecurities unveiling the details and reality of a world very new to him; he who has been used to hiding behind his surveillance cameras. He also finds himself attracted in a weird way to "Farah" (Carole Samaha) whom he breaks into her house by force searching for the thief he saw entering there; Farah is an ordinary yet exceptional woman fighting to live with dignity in a cruel unfair society. What will happen to the computer case? What will Richard do now after his life has flipped upside down?! And what will be the reaction of Farah and the neighbors towards this weird guy?!
Starring: Badih Abou Chakra, Pamela El Kik, Sami Koujan, Carole Samaha
Tickets are available on Eventbrite.ca, by phone at (514) 552-5153, and by email at info@lffcanada.com.
For more information, please visit www.lffcanada.com or contact us at info@lffcanada.com.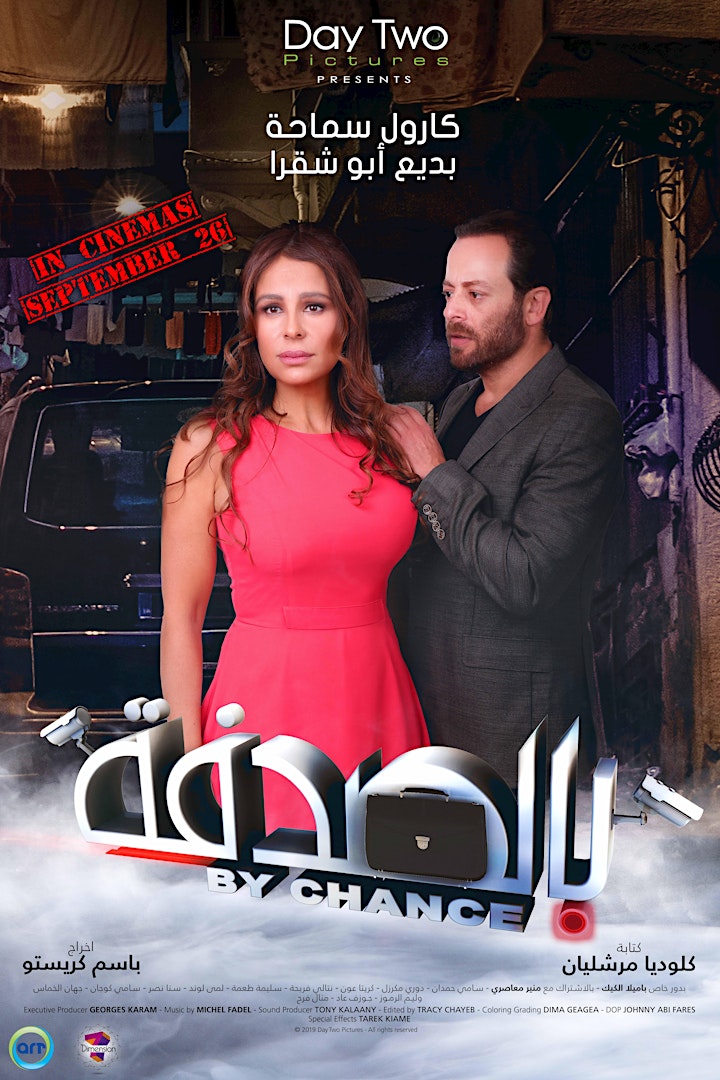 Organizer of Lebanese Film Festival in Canada - By Chance - Ottawa