October 01, 2021- Ottawa Screening of the film "Carona" Directed by Shady Hanna
About this event
The fifth edition of the Lebanese Film Festival in Canada will take place in Ottawa from September 30 till Oct 03, 2021
Date: Friday, October 1 2021
Location: Cine Starz, St. Laurent Shopping Centre, 1200 Saint Laurent Boulevard, Ottawa, ON, K1K 3B8
7:00 pm - Screening of the movie 'Carona' by Shady Hanna
8:30 pm - Panel discussion with Guests
in Arabic with English subtitles
A modern upper middle class family trapped in its luxurious apartment due to covid is forced to flee the city when the door to door neighbour is diagnosed with Covid. Staying at the parents' old , run down house in the village with no electricity and no internet, things get chaotic!
Starring: Nada Abou Farhat, Abboudy Mallah, Joy Hallak, Daniel Abou Chakra, Francois Naoum
Tickets are available on Eventbrite.ca, by phone at (514) 552-5153, and by email at info@lffcanada.com.
For more information, please visit www.lffcanada.com or contact us at info@lffcanada.com.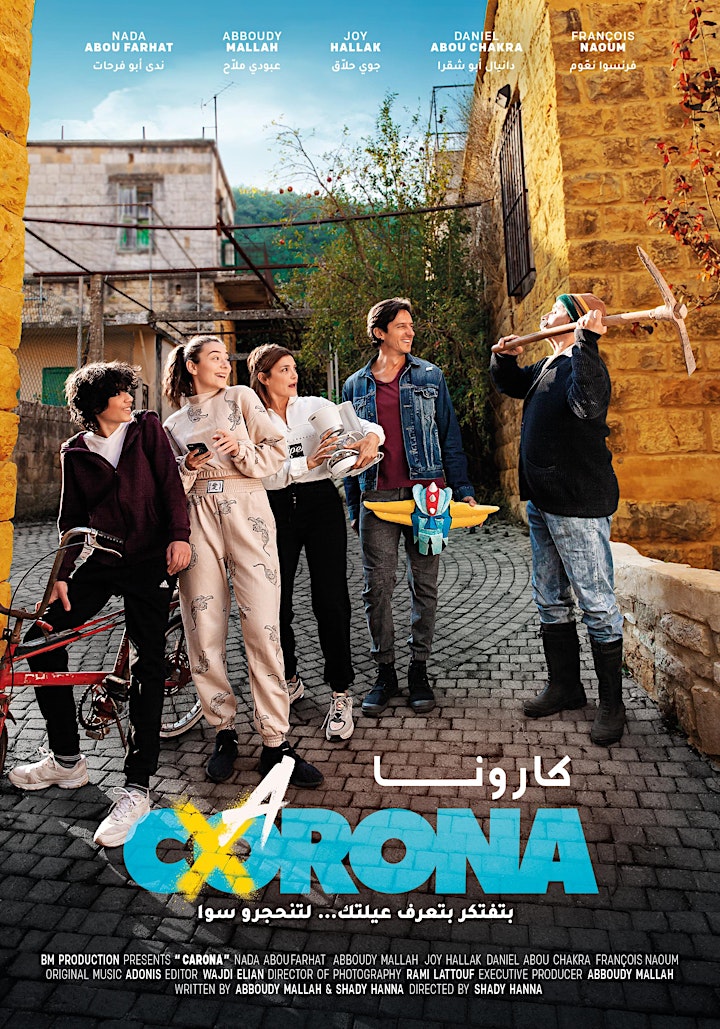 Organizer of Lebanese Film Festival in Canada - Carona - Ottawa