October 03, 2021- Ottawa Screening of the film "Yom Eh Yom La2" (Marriage with benefits) Directed by Nabil Lebbos
About this event
The fifth edition of the Lebanese Film Festival in Canada will take place in Ottawa from September 30 till Oct 03, 2021
Date: Sunday, October 3, 2021
Location: Cine Starz 1200 St. Laurent Blvd, Ottawa, ON K1K 3B8
4:00 pm - Screening of the movie 'Yom Eh Yom La2' Directed by Nabil Lebbos
in Arabic no subtitles
As the wedding date approaches, Sahar faces a marriage phobia due to the high rate of divorce among the couples in her surrounding mainly because of the daily marital routine. She asks her fiance Chafiq, a man of conservative and traditional mind, to get married in a day on day off way which gives the couple a total freedom from marriage in the day off. This kind of marriage will create a new kind of challenges and troubles for the couple.
Starring: Ziad Bourji, Pamela El Kik, Hisham Haddad
Tickets are available on Eventbrite.ca, by phone at (514) 552-5153, and by email at info@lffcanada.com.
For more information, please visit www.lffcanada.com or contact us at info@lffcanada.com.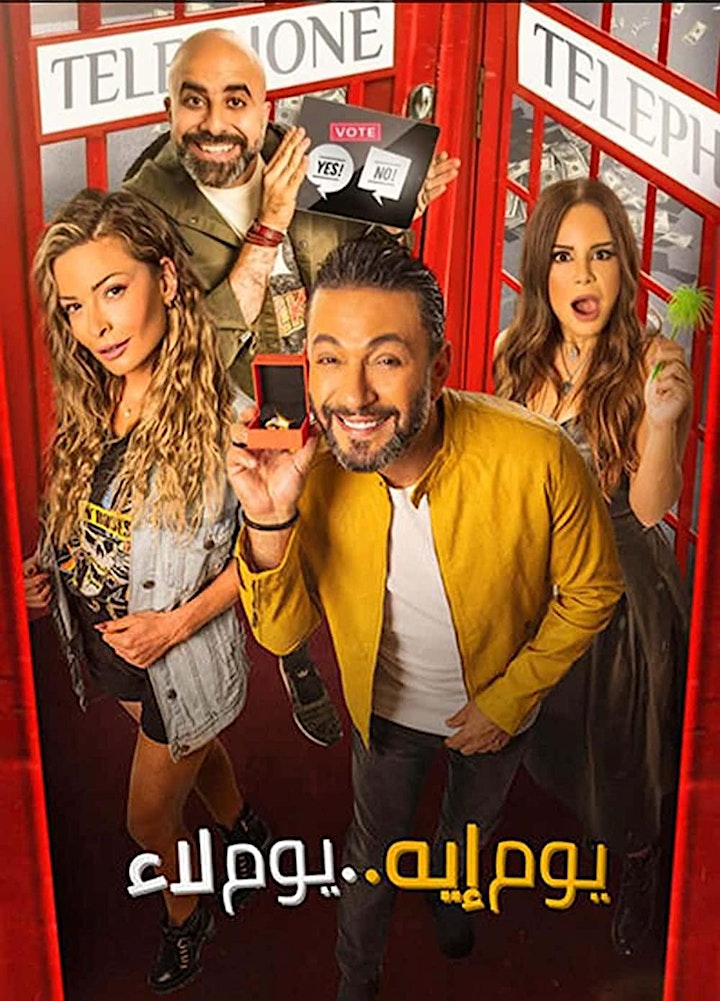 Organizer of Lebanese Film Festival in Canada - Yom Eh Yom La2 - Ottawa