Description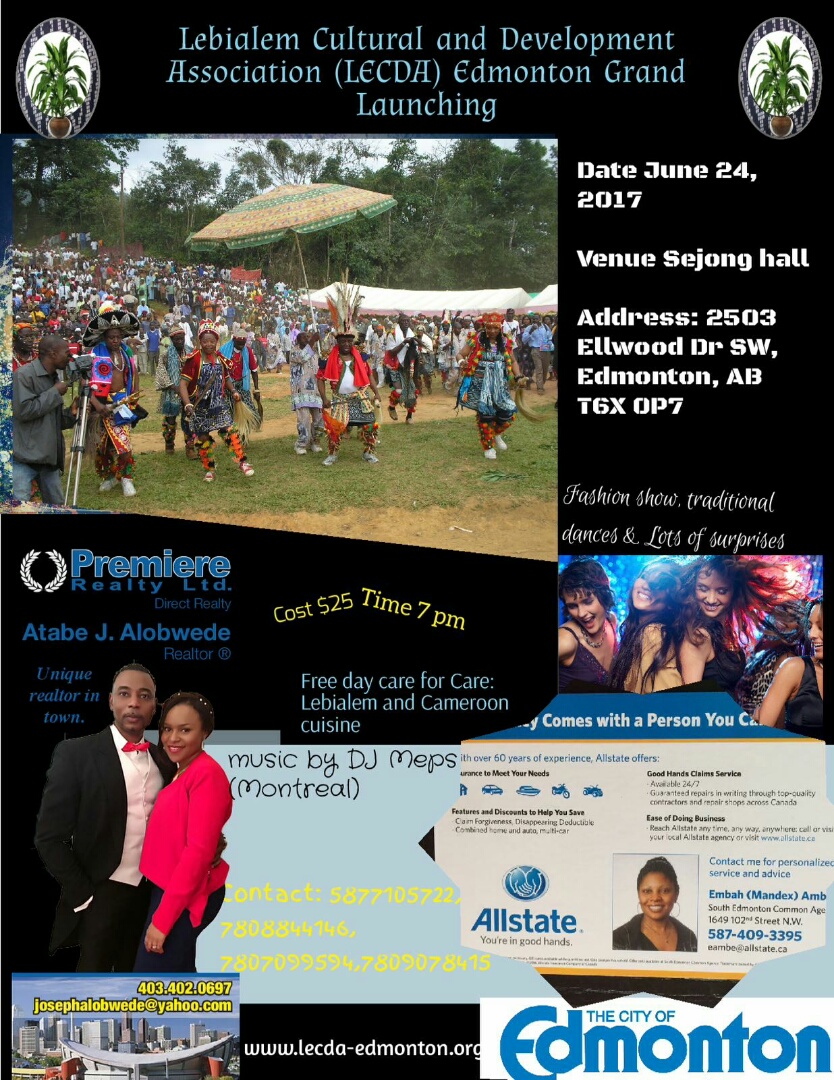 You are all invited.


Lebialem Edmonton Cultural and Development Association (LECDA) Edmonton



Presents Grand launching and Funds Raising .


Don't miss the extravagance coming this Summer in the Greater Edmonton and Environ
Come enjoy, feel, taste and experience the wealth of cultural displays by the Lebialem people of Cameroon - where mountains meet innovation.


Special Features:
Traditional Dances- the great Asamba, Nteh dance, Abanda
Free Lebialem Cuisines - eru, nchi, achu, abeh etc etc

Free cameroonian cuisines - achu, puffpuff, soya, poisson roti, fried rice etc etc
Kids shows/Fashion parade

Night care for children so parents can enjoy without any worries
Cutting of the Traditional cake

Drinks at moderate prices

Music by DJ MEPS (Montreal)
.....And Lots of wonderful Surprises....

DANCE DANCE DANCE


Reserve your tickets now as tickets are fast selling out.
VIP Tickets available

You can purchase tickets online directly and get electronic tickets, event reminder by using the link above
OR by contacting
780-863-5339
587-710-5707





DON'T MISS, CRAB YOUR TICKETS NOW!