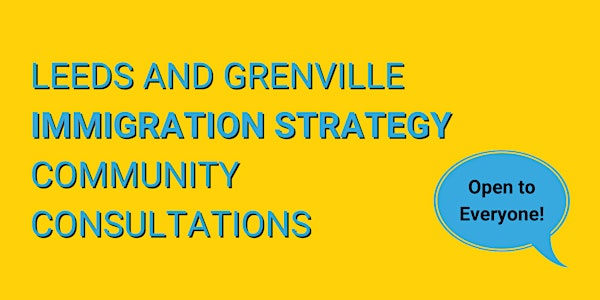 Leeds and Grenville Immigration Strategy Community Consultations
Share your voice and thoughts on immigration in Leeds and Grenville! Open to everyone, we want to hear from you!
About this event
The St. Lawrence-Rideau Immigration Partnership is in the process of updating the Leeds and Grenville Immigration Strategy. The revised plan will identify priorities that better reflect current immigration trends, local labour market challenges, and capacities of partner agencies. Your input into the new Immigration Strategy is welcome. Please join us for one of the four ZOOM consultations session in February. We look forward to seeing you!
For questions or assistance, please contact Lauren Smith (lauren@eecentre.com)