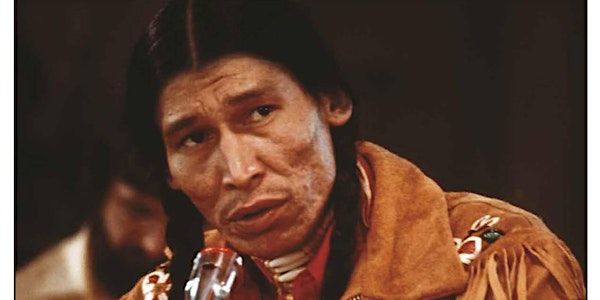 Location
Laura C Muir Performing Arts
700 Royal Avenue
New Westminster, BC V3M 5Z5
Canada
Description
Friday October 2nd, 2015, 7-9pm panel discussion Laura C. Muir Theatre "Legacies of Berger" in conjunction with the "Thunder in Our Voices" Exhibition.
Featuring:
o Michael Asch, PhD: Anthropologist, expert witness at the Berger Commission, author of the recent award winning book "On Being Here to Stay: Treaties and Aboriginal Rights in Canada" (UT Press)
o Drew Ann Wake, MA: Exhibition curator and documentary filmmaker. Ethnographer of the berger Inquiry and its legacy for 25 years.
o Glen Sean Coulthard, PhD: member of the Yellowknives Dene First Nation and an assistant professor in the First Nations and Indigenous Studies Program and the Department of Political Science at UBC. Author of the 2014 award winning book "Red Skin, White Masks: Rejecting the Colonial Politics of Recognition" (U Minnesota Press)
o Peter Stephenson, PhD: Emeritus Professor of Anthropology and long-term chair of the School of Environmental Studies at the University of Victoria
About the "Thunder in Our Voices" Exhibition:
In 1974, Justice Thomas R. Berger, then of the Supreme Court of British Columbia was appointed by the federal government to hold hearings into a proposed natural gas pipeline from Alaska, down to the Mackenzie Valley, to US markets. The potential social, economic and environmental impacts of a pipeline through Dene and Inuvialuit villages were examined. Justice Berger heard testimony at formal hearings in Yellowknife, and in community hearings held in major cities across the country as well as in every Dene and Inuvialuit community along the pipeline's path. It set a precedent for conducting hearings on such matters and the recommendation was that the pipeline not proceed for ten years while concerns were addressed.
At the time of the hearings, Drew Ann Wake, the exhibition curator was a reporter with the CBC North. Over the last six years she has toured all over North America with the exhibition, including 25 communities along the Mackenzie River, designing the exhibition alongside Dene and Inuvialuit leaders who were involved in the Berger Commission process.
The exhibition provides a unique and interactive opportunity to engage with the perspectives of the commission team, land claims in the region, environmental concerns, local perspectives on employment and representations of the commission during and after. The exhibition features historic photographs, framed in beaver stretchers, which were taken during the Inquiry by UBC Professor Michael Jackson, who was Special Counsel to the Inquiry. The contemporary life-size portraits of Dene and Inuvialuit leaders were taken by Calgary photographer Linda MacCannell.
.