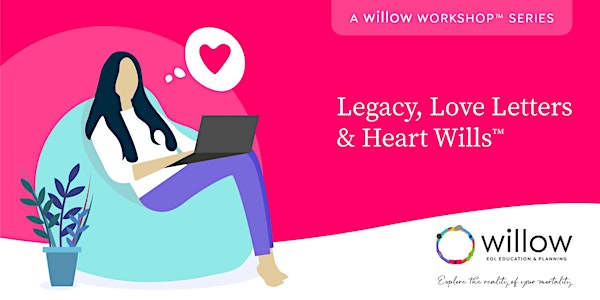 Legacy Love Letters and Heart Wills™: A full-day WIllow Workshop™
Spend a day in joyful contemplation of what legacy really means to you and write lasting messages to people you love and future generations.
When and where
Location
Celebration Hall, Mountain View Cemetery 5455 Fraser St Vancouver, BC V5W 2Z3 Canada
About this event
No matter what kind of life you live, how much money you have, or what you think of your accomplishments, consider that you have a legacy. Inside a thoughtful and dynamic group process you will reflect on your life and begin drafting lasting messages for those you love and future generations. Writing your Heart Will™ and Legacy Love Letter™ (sometimes referred to as ethical wills or legacy letters) will give you peace of mind that nothing is left unsaid.
Get what's in your heart onto paper. The benefits are deep and enduring. Contemplating your legacy this way is a powerful discovery process that will support you to live your remaining days with meaning and purpose.
This day-long workshop series will support you to:
Reflect on your life and discern who and what matter most.
Get clear on the legacy you are living and the legacy you want to leave.
Experience using Willow's 5-Minute Legacy Love Letter™ and How to Write Your Heart Will™ tools.
Transform relationships with intended recipients.
Thanks to the generous support of the City of Vancouver's Mountain View Cemetery, this and other Willow Workshops™ at Mountain View Cemetery are free to the public. All are welcome to join us, usually the last Monday of the month. Future dates are also listed, along with other events, on the Willow website. Subscribe to the Willow mailing list and you'll receive a newsletter every few weeks with an article and news of events and offerings.
This workshop is being jointly facilitated by Reena Lazar, Co-founder of Willow End of Life Education and Planning, and Christa Ovenell, Founder at Death's Apprentice.
Who should come?
Those of you who want to discover what really matters in the end
Those of you who have been wanting to plan but can't get started
Those of you who've done some planning, but it doesn't reflect who you are
Moms and dads and people who have (or ever had) a mom or a dad.
Mortal beings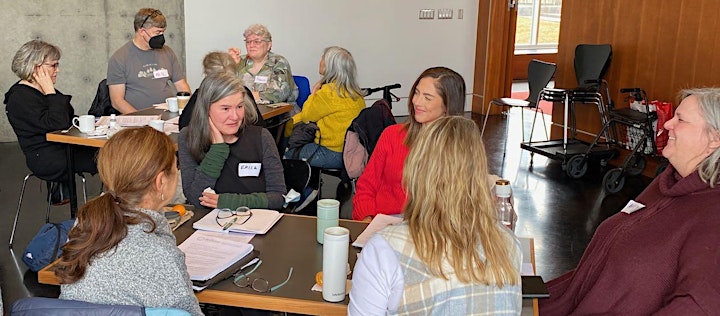 About Your Presenters:
Reena Lazar is the Co-founder of Willow End-of-Life Education and Planning, and Co-author of 7 Tools for Making Sense of Life & Death Workbook and online course. She has a passion for creating and delivering clear and heart-centered educational materials. She is a graduate of the BEyond Yonder Virtual School of Community Deathcaring in Canada, taught by ten experts on grief, disposition, rituals, body care, advance planning, being with the dying, and funeral alternatives. Prior to co-founding Willow, she co-created and led Peace it Together, which brought Palestinian, Israeli and Canadian youth together for dialogue, filmmaking and community engagement. Her work was published in the New York Times, Globe and Mail, and Readers Digest. She also taught conflict resolution for four years at Langara College as part of their peace and conflict studies concentration. Reena has two university degrees and has completed many communication training courses throughout North America.
Christa Ovenell is the founder of Death's Apprentice Education and Planning. Her company specializes in holistic advance care planning for individuals, families, and forward-thinking companies. She is a licensed funeral director and embalmer, as well as an end-of-life doula, community death educator and columnist on CBC Radio's province-wide weekend morning show "North by Northwest". She takes a heart-centred, pragmatic approach to difficult topics, helping people get comfortable thinking about, talking about, and planning for life's only certainty. You can reach her on instagram or her website at deathsapprentice.ca