Legal Chutzpah 101

Wednesday, 13 September 2017 from 6:00 PM to 8:00 PM (EDT)
Event Details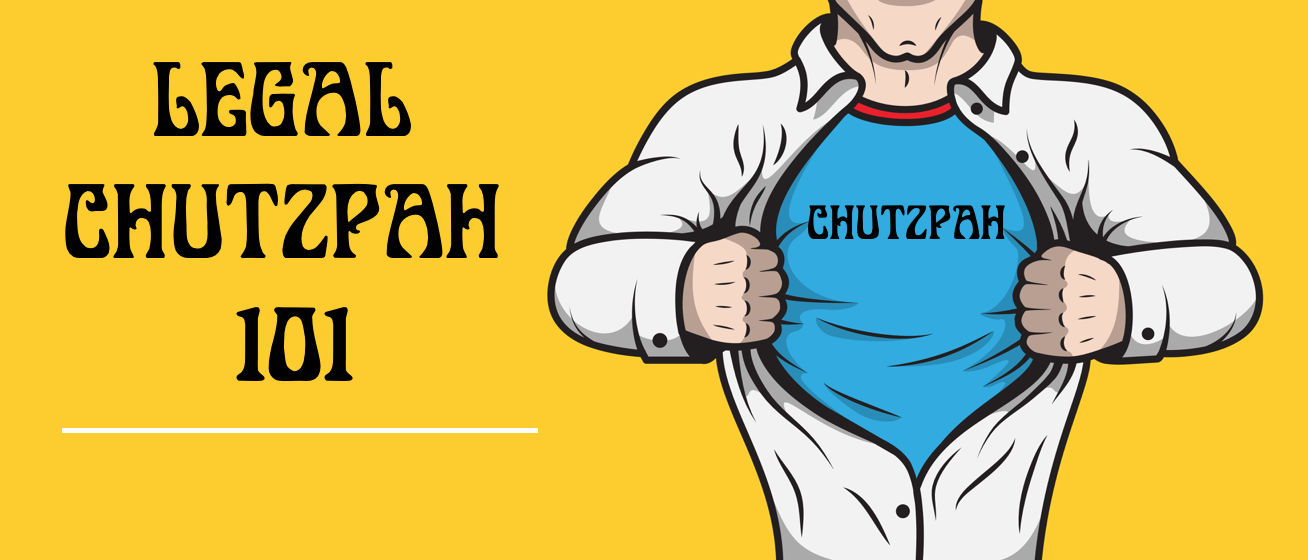 We've all heard the buzzwords of success and entrepreneurship: leadership, emotional intelligence, know your WHY, and on and on.
But what about CHUTZPAH?
Yes, Chutzpah is an indispensable quality for success as entrepreneur, and we've got just the line-up of Mensches to prove it!
What the Heck is Chutzpah?
Originally a Yiddish word popularized through use in literature, film, and TV, Chutzpah made it into "Ameridish" vernacular, denoting the quality of shameless audacity, courage or guts, especially in business parlance.
Besides popular media, the word has even popped up 232 time since 1980 in important US legal decisions! And so, with chutzpah now an important legal and business concept, we felt it was time to spread the word about why chutzpah is essential for biz success!
Legal Chutzpah 101: What's In Store
In this edition of LogikED, meet Jennifer Selinger, Berel Solomon, Bunty King and Corey Fleischer, 4 Montreal natives who've succeeded in their business endeavours, thanks to their… yep… you guessed it! Chutzpah!
We'll hear each tell their story revealing how they overcame specific legal and business challenges. Then we'll put them to the grind in a panel discussion hosted by Legal Logik attorney and founder Jamie Benizri.
Expect concrete insights on how entrepreneurs like you used their brains, brawn and plenty of Chutzpah to crush obstacles and do awesome stuff! 
Could Such A Night Be Complete Without A Delicious Jewish Menu?
Of course not! So to go with all the Chutzpah, we've got all your favourites, like knishes, falafel, challah    
along with refreshments and great company!
AGENDA
Open Networking: 6 - 6:30
Speakers 6:30 - 7:00
Panel Discussion: 7:00 - 7:30
Open Networking: 7:30 - 8:00
MEET OUR SPEAKERS
BEREL SOLOMON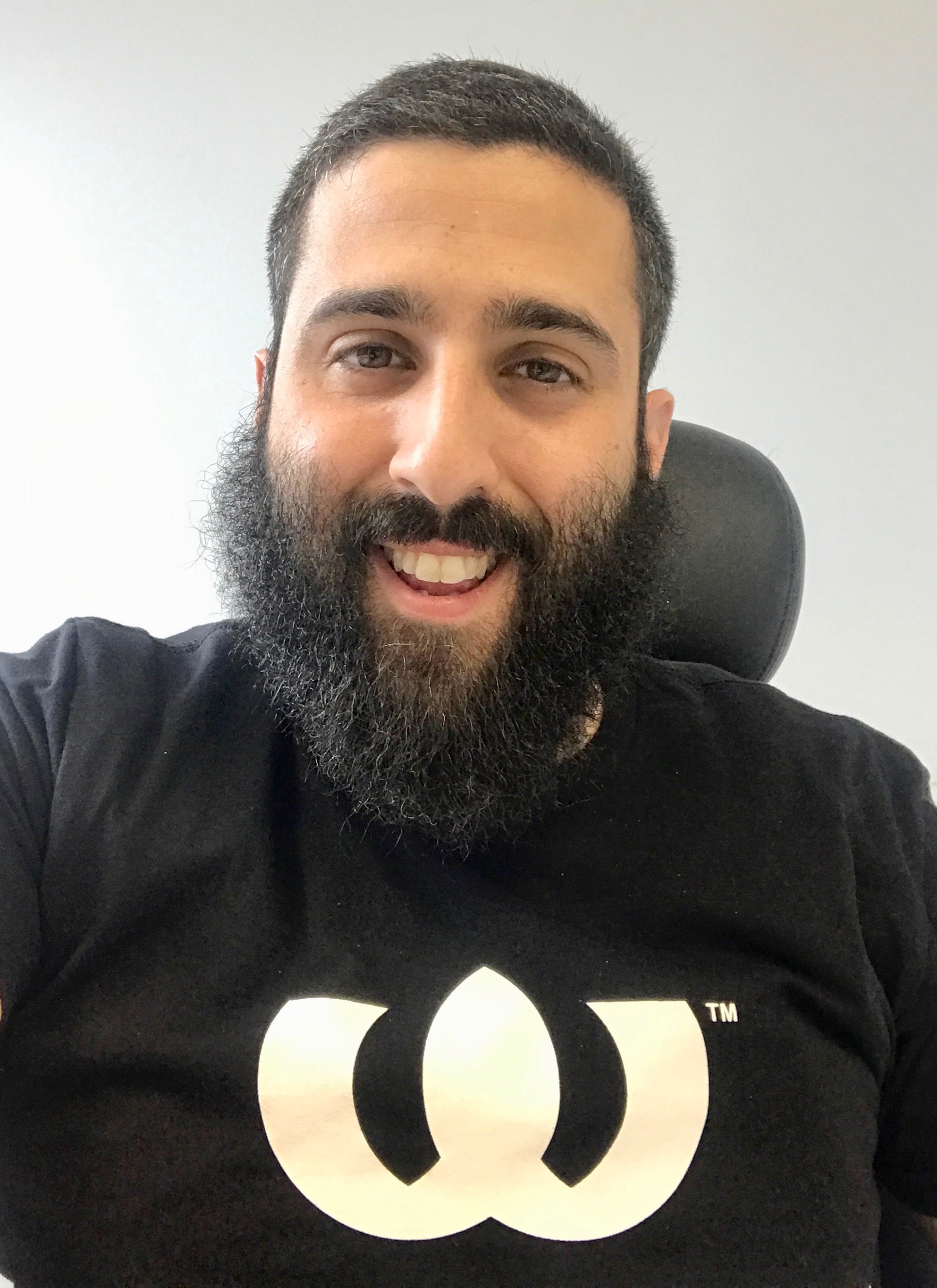 On vacation in Florida at 6 years old, Berel Solomon's entrepreneurial flare was evident. Beach goers would wake early to defend on the beach and reserve a chair. But Berel realized that if he charged everyone a dollar, he could reserve their chairs for them and they'd be glad to pay for the benefit of sleeping in. His first business was born.
At 17 he launched MORETOLIFE Entertainment, a club promotion company  dedicated to drawing crowds to Montreal's clubs with savvy marketing with notable achievements like being the first promoter ever to bring Drake to Montreal. Through it all, Berel was struck by the power his video products had to produce massive results. So, when he decided that club promotion was incongruent with being observant, and after working for his father's metal recycling company for nearly a decade having gained incredible insights into the corporate world, he launched Wealthy Commercials, his own B2B video production company which hit six figures in its first year and has clients such as Jaguar, Prime Leasing and the W Hotel. Now a social media mogul, Berel has become an internet celebrity notably on LinkedIn, where his unique and though-provoking posts have landed him a following of tens of thousands.
JENNIFER SELINGER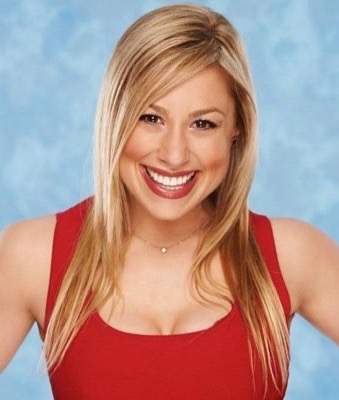 Montreal native Jennifer Selinger made her television debut on the second season of The Bachelor Canada before launching her career as a visual journalist both in front of and behind the camera. After traveling to over 30 countries over four years, as a photographer, videographer, interviewer, editor, researcher, producer and TV host, she spreads awareness on worldly issues by finding truth and capturing moments in time that will last forever through images and film. Jennifer  is currently working on season one of her own series, Tourist in Your Own City.
BUNTY KING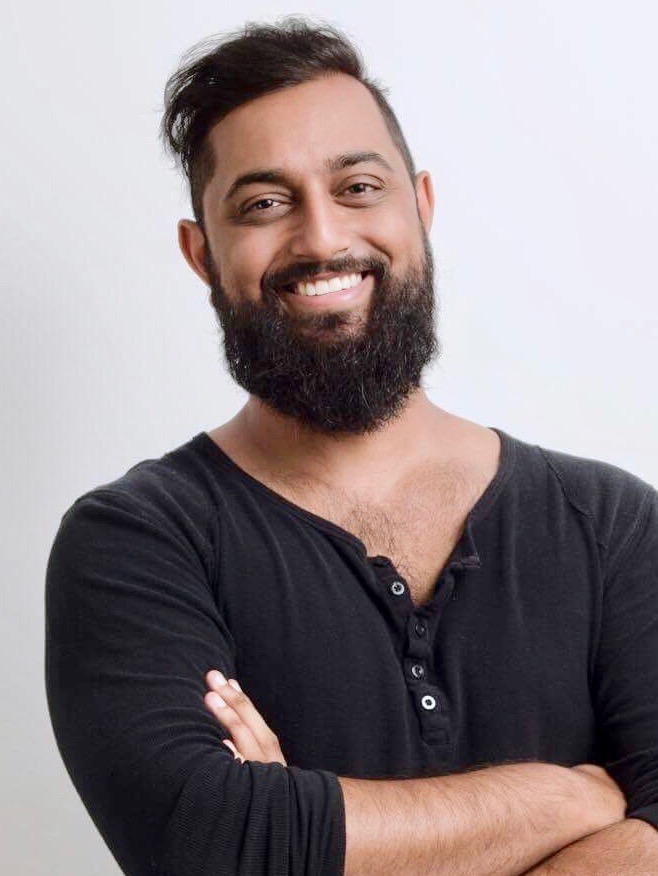 After completing his degree in Media and Communications at Dawson College, Bunty King began live streaming gaming sessions online. When one blew up the internet, Bunty knew digital content would be the focus of his career.
As a digital artist and entertainer, Bunty fills the web with socio-political commentary to an audience of over 80K on Twitter and YouTube and co-hosts Your Mom's Favorite Podcast which has over 50K plays. His chutzpah-filled content is seen almost 1 million times a day and rising and as he says in one of his videos. And since he grew up in the West Island, he's practically Jewish! Through his work, Bunty is on a mission to bridge the divide between the left and the right and help give rise to the real silent majority.
Bunty is also Digital Marketing Manager for BUNKR, a unique pop-up village and art installation in Montreal's Central District neighbourhood (Ahuntsic-Cartierville) launched to revitalize the area and providing its residents with a renewed sense of community. 
COREY FLEISCHER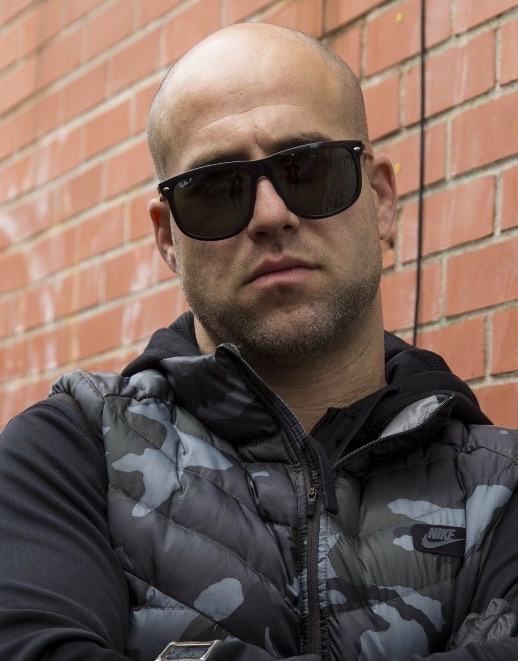 Born and raised in Dollard-des-Ormeaux, Corey Fleischer graduated on a hockey scholarship from the Hebron Academy in Maine, a school he credits with having a major positive impact on his development.

While at Brock University, Corey found a way to earn money on the side working for his roommate's power washing company. With his degree in hand, he returned to Montreal not really sure what to do next. So he bought a truck and launched his own power washing company, Provincial Power Washing. Things took off when he was hired by CP Rail, his first major client, to clean trucks, trains and rail equipment.
But not 3 years in, Corey started getting phone calls for graffiti removal. When the graffit removal products he used failed to successfully remove the graffiti, he went back to the drawing board. He began researching cleaning chemicals, soon mixing his own and testing arduously to see what would work. He managed to whip up a mix that did work, and since he was often called to wash away hateful graffiti, he dubbed it the Love Potion.
With more and more calls to remove hateful graffiti, Corey began posting before and after photos to his Facebook page and live streaming the erasings. His efforts soon rallied a movement of supporters into a community he called Erasing Hate. Corey has now erased thousands of hateful messages in and around the Montreal area, all pro bono. His work has been featured on CTV, CBC, the Montreal Gazette, Global News, TVA, the Journal de Montreal, La Presse, The Star, The Globe and Mail, CJAD, the BBC, and a whole line-up of international media.
THANKS TO OUR PARTNERS!


When & Where
5555 Avenue Westminster, Côte Saint-Luc
Côte Saint-Luc, Quebec H4W 2J2
Canada

Wednesday, 13 September 2017 from 6:00 PM to 8:00 PM (EDT)
Add to my calendar
Organizer
LogikED is a community legal education program that aims to make legal information and education accessible to start-ups and small businesses. LogikED events are open to the public through the LogikED Meetup on Meetup.com.
LogikED: Spread the Logik
powered by Legal Logik