Advancing Action on Equity, Diversity and Inclusion in Law
About this event
LegalVoices is where equity, diversity, and inclusion represent the future of law.
Featuring a fantastic line-up of speakers and sessions, the LegalVoices conference will provide a space for thought-provoking dialogue, reflection and action on EDI in legal education and practice.
DATE: Saturday, November 13, 2021
TIME: 9 a.m. – 5 p.m. ET
FORMAT: Virtual
EVENT LINK: https://live.webcastcanada.ca/go/LegalVoices
REGISTRATION: Free and open to all.
Join members of the legal academy, practicing bar, judiciary, and the broader community as we exchange ideas and accelerate transformation in the legal sector.
For more details, please visit the LegalVoices website.
LegalVoices is accredited for Professionalism Content by the Law Society of Ontario.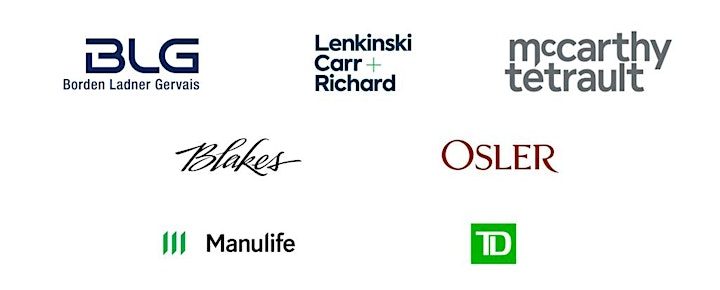 We are committed to hosting an inclusive and accessible event. Please contact Rekha Sadasivan at rekha@ryerson.ca for more details.
Organizer of LegalVoices: Diverse Ideas + Inclusive Futures