Discover why Rick May chooses to use the SL2 to capture action, speed, and motion on the field.
About this event
Topic:
Leica and Sports - A Very Different Combinat
Taking the Leica Sl2 to a new level in the world of Professional Sports.
Discussing the Leica SL2, the SL lineup of lenses in addition to the L-Mount lineup and how this has been in the fast paced world of professional sports.
Background on Rick May:
Rick is a Seattle based sports photography who has successfully bridged the gap between sports, landscapes and portraits. He teaches that sports photography is actually a variety of photography specializations rolled into one genre. He is often finding himself doing many different things. At times it might be doing meaningful, environmental portrait. And at other times it's trying to tell a story in 10 pictures as opposed to making one picture that embraces everything that he wants to say.
"Every great image tells a story. As a sports photographer, you are called on to tell these stories in 1/100th of a second or faster, which is literally faster than the blink of an eye." If my photograph is visually captivating, engages with you and brings you into the moment - then I've done my job.
"A good sports photographer must master many types of photography. On any given game day she or he might get a broad shot of a stadium (architecture), a close–up of an athlete giving an autograph to a fan (lifestyle), the home run hit that decides the game (action), or a stack of branded baseball bats (product).
"The challenging side is not only being able to be an 'action' photographer, but also an artist, an editorial photographer, and a commercial photographer."
My collective experiences weave themselves into the images I create, and I've been blessed to study amongst some of the elite photographers in the field today.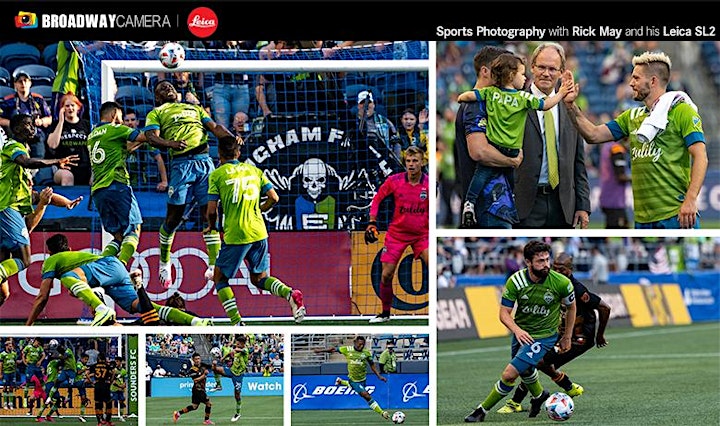 FAQs
Where can I contact the organizer with any questions?
E-mail orders@bccamera.com with any questions.
Can I update my registration information?
E-mail orders@bccamera.com for any registration info update inquiries. 
Organizer of [Leica Virtual Event] Sports Photography with Rick May and his LEICA SL2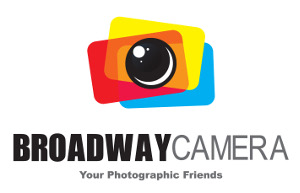 Broadway Camera is a Photographic Equipment retailer in the Vancouver area of British Columbia. For over 30 years we have satisfied customers with our expert staff, unbeatable prices and extensive collection of the industry's top brands. But we know photography goes beyond the gear, whether you have a question about how your camera works or need help figuring out what you need for your next project; our knowledgeable staff is there to help. On top of everything we just love talking photography. So stop by, get to know us and share your passion for photography. Whether you're a student, professional or photo enthusiast, Broadway Camera will have something right for you!