Description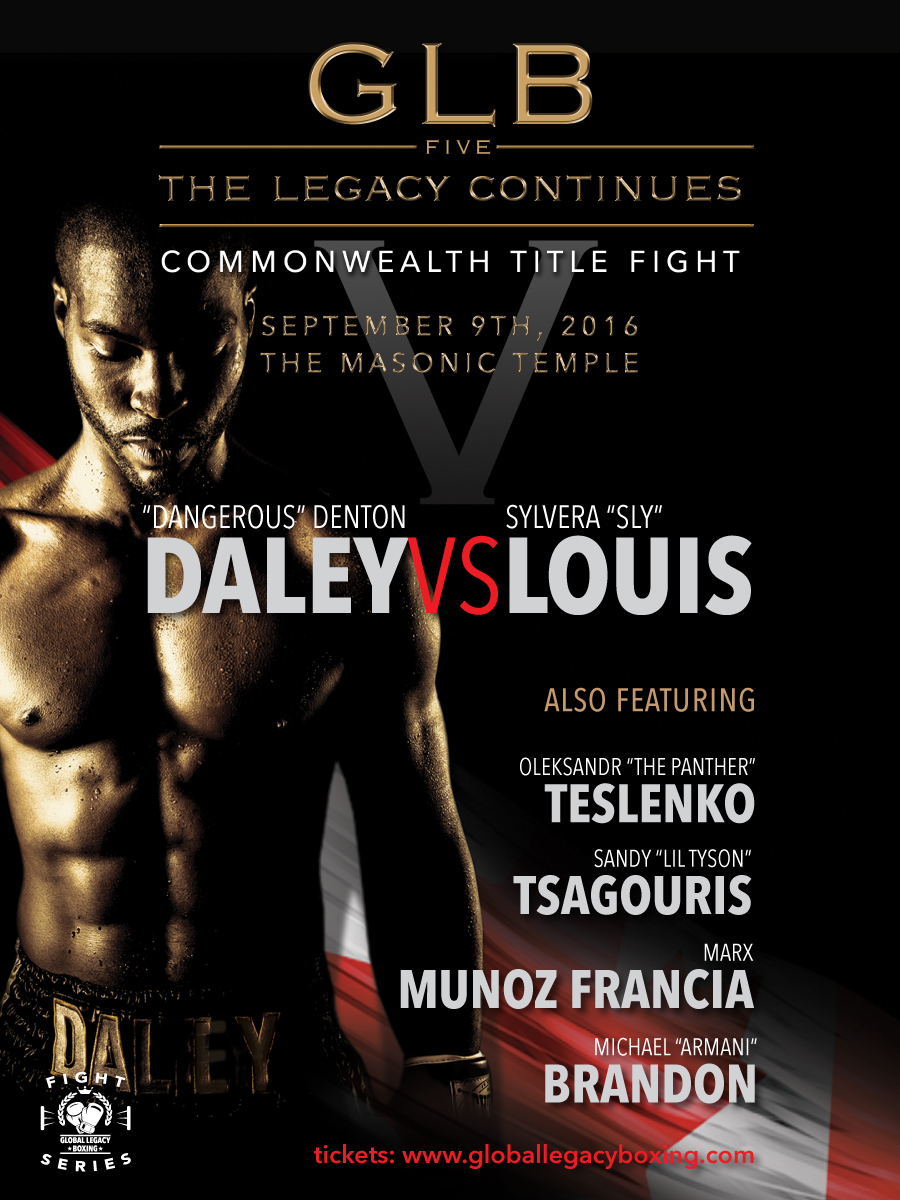 Les Woods & Global Legacy Boxing proudly presents: "GLB V... The Legacy Continues". Hosted by the legendary Undisputed Heavyweight Champion Lennox Lewis, GLB V will take place Friday September 9th 2016 inside the iconic Masonic Temple in Toronto Ontario, Canada.
For the first time in over 20 years a Commonwealth British Empire title fight is being held in Canada. You won't want to miss this momentous opportunity.
Come be a part of this spectacular night of world-class boxing and entertainment, amidst the glitz and glamour of Toronto's International Film Festival (TIFF).
"There are alot of World Class Boxers in Canada and we look forward to giving them a medium through which they can showcase their talents" - Lennox Lewis
Global Legacy Boxing is on a misison to bring professional boxing back to the mainstream of Canadian sports, be a part of the action!