L'entrepreneuriat en Science | Entrepreneurship in Science
La perspective des étudiants | The Students' Perspective
About this event
(an English message follows)
Cette table ronde/présentation d'une heure donnera un aperçu des perspectives de quatre étudiants sur l'entrepreneuriat en tant qu'étudiants en STEM.
La session sera animée par Jamal-Roderick Al Refaee. Le panel discutera de ce qui les a motivés à devenir de jeunes entrepreneurs; quels sont, et ont été, certains des obstacles qu'ils ont dû surmonter et si leur formation de scientifiques les a aidés.
La table ronde en ligne sera suivie d'une séance de questions-réponses avec le public.
* Cette activité sera offerte en anglais seulement.
---------------------------------------------------------------------------
This one hour panel discussion/ presentation will give an overview of four students' perspectives on entrepreneurship as STEM students.
The session will be hosted by Jamal-Roderick Al Rafaee. The panel will discuss what motivated them to become young entrepreneurs, what are, and have been, some of the hurdles they had to overcome and whether their training as scientists helped them.
The online panel discussion will be followed by Q&A from the audience.
*This event will be hosted in English.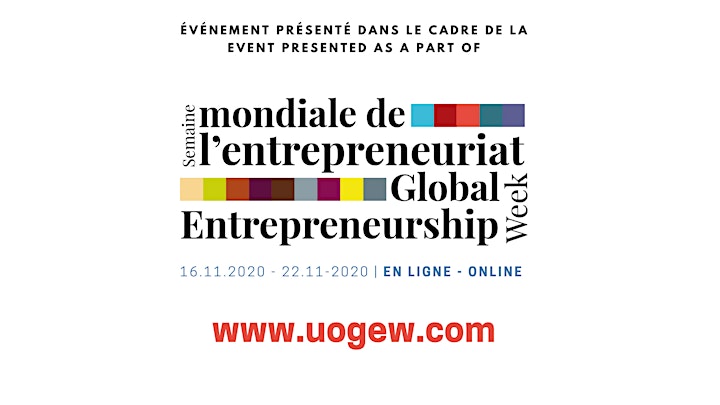 Organizer of L'entrepreneuriat en Science | Entrepreneurship in Science