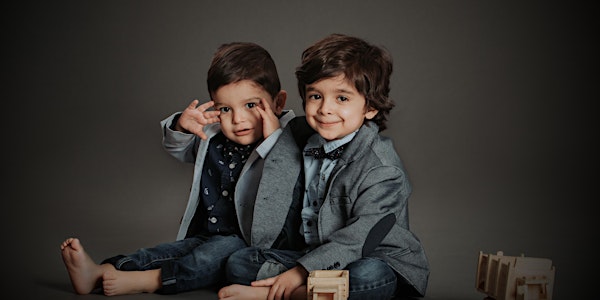 LEO AND ANDRE - SCHOOL RACE FUNDRAISING
LEO & ANDRE RACE - DONATIONS AND DRAW
Refund Policy
Contact the organizer to request a refund.
Eventbrite's fee is nonrefundable.
About this event
Hi everyone!!! Our two little entrepreneurs are collecting donations for their school playground!! Their goal is to raise over $1000 as that is how much they donated last year to their school's lab fundraising! They both attend Millwoods Christian School and they have util June 16th to collect donations!! They will be collecting bottles and doing some chores for cash to get to their goal but we thought it will be fun to open it up for ANYONE from ANYWHERE to be able to donate, as we know how LOVED they are!! PLUS we are going to ADD a DRAW of TWO incredible prizes for anyone who donates!!!
This is what happens when you donate:
* They will have to RUN ONE LAP around their school field for every $5 you donate plus through your generous donations they will get their school's playground updated yeiii!! :)
* You can buy a $10 TICKET which will ENTER YOU in a DRAW for a Leadership Dinner with me and Bernardo <3 . We will host YOU for an evening of networking, coaching, and food at our place. If you live out of town we will send you a Skip The Dishes GC and will share a virtual dinner with you!!
* If you are not into dinners and coaching XD !! You can buy a $5 ticket and you will be ENTERED in a draw for a BRAND NEW NESSPRESSO COFFEE MACHINE yum yum :P !!
*You can buy as MANY TICKETS AS YOU WANT and if you make a donation of $25 you will receive a CHAIRTY DONATION RECEIPT PLUS you will be entered to the 2 Draws TWICE!! yasss!!
Please support these little guys!! They want to help their school and of course, they wanna WIN!!!
Love you all!!
Contact me, their momma, for any questions ;)
With LOVE!! The Infantes <3