| | |
| --- | --- |
| Les Brown Empowerment Program Teleseries | |
Event Details
Are you ready to go from: 
Wanting to change to actually changing?

Envisioning your goal to actually achieving it?

Being the person you are right now to becoming the person you want to be?

Breaking through your 'Immunity to Change' to experiencing the real FREEDOM to do, be or have anything you want?
It's a fact that no one ever reaches their true potential — the REAL greatness within themselves — without a MENTOR. The fact is, you can't see the picture when you're the one inside the frame!
In this Year Long Program, you will learn: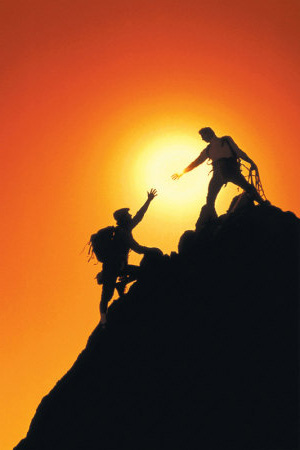 =  Understand Your Purpose, Vision and Goals
=  How Your Attitude Determines Your Altitude
=  Getting Out of Your Comfort Zone
=  The Terror Barrier- Our Immunity to Change
=  The Four Pillars of Drama
=  Humility and Forgiveness are Two Sides of the Same Coin
=  Realizing Your Unlimited Potential- You Are Perfect
=  Using Giving to Start the Receiving Process
…and much more!
ü Year Long Rolling Program

ü 12 modules

ü

 Full written curriculum

ü

 Live call every month
"Empowerment Mentoring has helped me to understand that there are no limits to my true potential. As a result, I see new opportunities in every aspect of my life. It has become a daily practice for me to set goals and take action rather than getting stuck in my intentions." – H. P.
Sign up for each call separately as you are able to attend. Each lesson is fully independent of the rest and you will gain insight from each one you attend. Or purchase the entire series and SAVE! It's like buying 11 sessions and getting 1 free.
BONUS - Sign up for the full series and get 7 Les Brown Bonus lessons!
Save This Event
Organizer
Lorna Weston-Smyth
The quiet voice of change that keeps the focus on the end goal to accelerate success.

I have spent a lifetime helping people navigate from where they are to where they want to go. For some that's been an issue of being stuck in their own leadership or self-leadership, unable to make a commitment and follow through with it themselves, unable to lead their teams to where they want to go. For others it's been unlocking a limiting belief that's held them back. So whether there's an opportunity in front of you that you need some skillset development or maybe there's an opportunity in front of you that maybe there's a limitation, either way what I do is I help people unlock their potential.