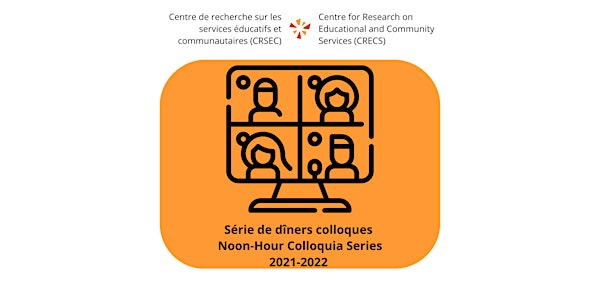 Les femmes dans la science informatique | Women in Computer Science
Cet événement sera présenté en anglais par John Ranellucci | This event will be delivered in English by John Ranellucci
About this event
(English text follows)
L'informatique est confrontée à un problème de diversité des genres, qui s'explique notamment par les émotions anticipées des étudiantes et étudiants. Les émotions anticipées ont le pouvoir de façonner la façon dont les gens apprennent. Elles peuvent faciliter les expériences en nous préparant aux défis à venir, ou elles peuvent être débilitantes et conduire à la distraction, à la rumination ou au retrait. Nous ne comprenons pas encore très bien le rôle des émotions anticipées dans la motivation, l'accomplissement et la persistance, de même que les prédicteurs de ces émotions. Dans cette présentation, je parlerai des résultats de deux études pilotes et discuterai des prochaines étapes de ce projet axé sur la compréhension des facteurs émotionnels qui contribuent aux inégalités entre les genres en informatique.
-----
Computer science has a gender diversity problem and one explanation is students' anticipated emotions. Anticipated emotions have the potential to shape how people learn – they can facilitate experiences by preparing us for upcoming challenges, or they can debilitate and lead to distraction, rumination, or withdrawal. The role of anticipated emotions in motivation, achievement, and persistence, and what predicts these emotions is not yet well understood. In this presentation, I will share results from two pilot studies and discuss the next steps of this project focused on understanding emotional factors that contribute to gender inequities in computer science.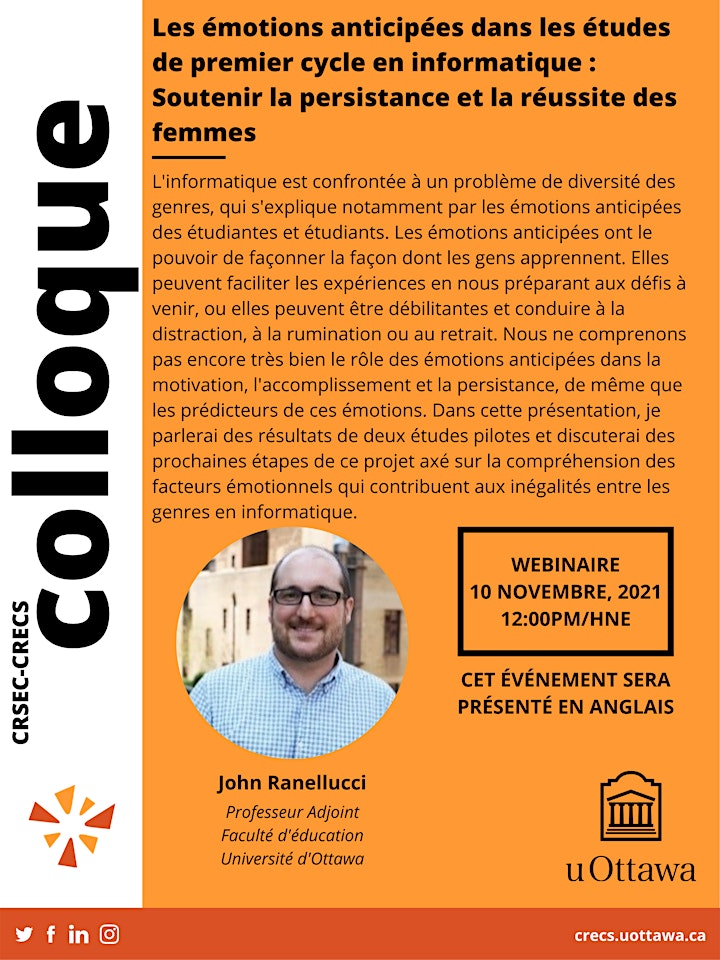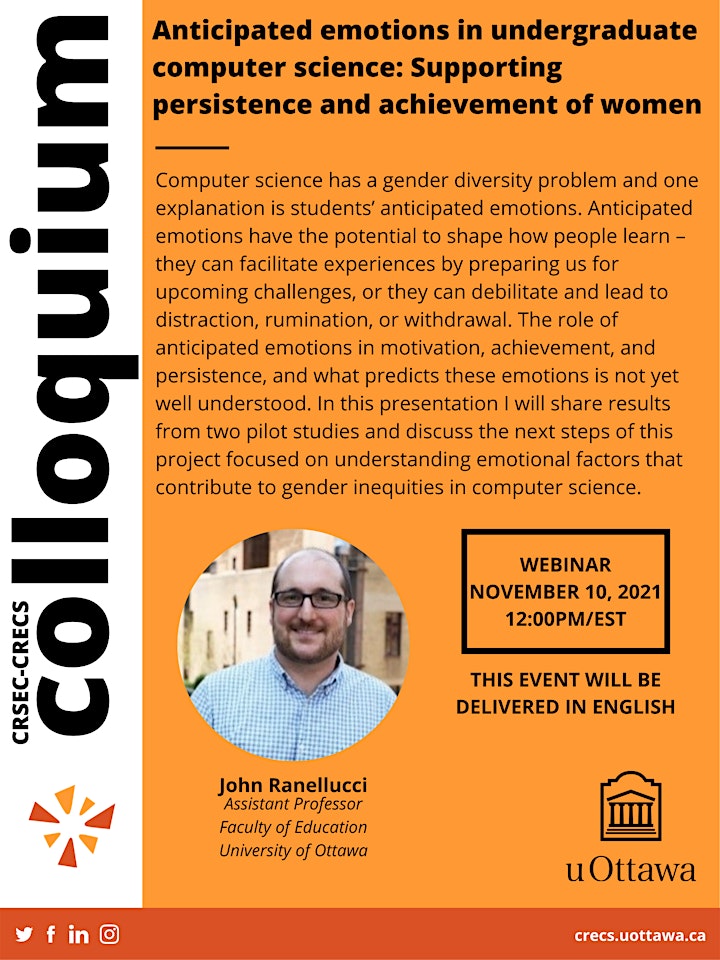 Organizer of Les femmes dans la science informatique | Women in Computer Science
The Centre for Research on Educational and Community Services (CRECS) collaborates in research, evaluation, and training with organizations in the educational, social service, and health sectors to improve social programs and policies for citizens, especially those facing social exclusion.