Back by popular demand!
Chef & Somm is offering another great workshop at The Leslieville Food & Drink Festival!

Food and Wine, Chocolate and Wine; Cracking the Code to Perfect Pairings!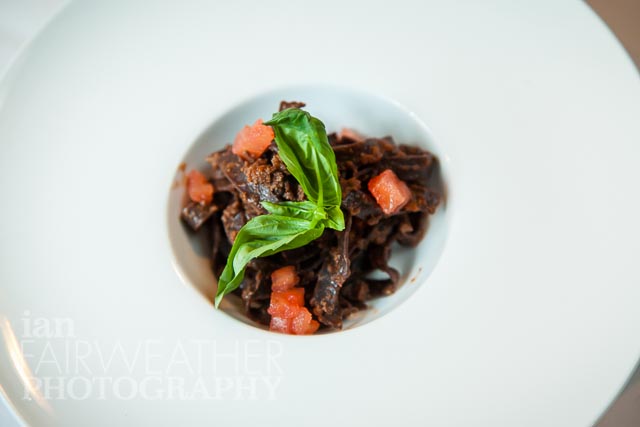 Most of us know when tasting wine to consider the terroir, the winemaker, and grape variety. But should we extend these same considerations to food and chocolate?
We think so, and we'd love to show you why! 
Join us for 90 minutes of interactive fun and educational tastings. We'll delve into some delicious dilemmas: For example, does lamb raised in New Zealand taste different to lamb raised in Ontario on Ontario-grown feeds? And is it best to pair Ontario lamb with an Ontario wine? 
To find out, we'll sample some bites and sips while busting a few commonly-held food and wine pairing myths. We'll also examine the chef's roll in wine pairing excellence – it isn't all about the Sommelier! – and delve into the often fuzzy world of menu wording.
TIX: $68 (inlcudes entrance to festival, 2 tasting tokens, 90 min chocolate & wine pairing seminar)

www.chefsomm.ca
============================================================================
TASTE THE EAST SIDE!
At the Leslieville Food & Drink Festival enjoy art, music, food and drink, while supporting our vibrant community! This all East Side event – an initiative of Vandenberg House – supports and promotes local businesses and the community at large.
HIGHLIGHTS OF THE FESTIVAL
Indulge in the tastiest cuisine east of the Don
Chef Demonstration: Hosted By Chef Scott of Toronto Food Tours
Sip Wines Served in the Finest East Side Restaurants and Bars
Sample Craft Beer from all the East Side Breweries
Feast your Eyes on and Collect the Work of Local Artists
Shop the East Side Artisanal Food Market
Learn and Have Fun at Wine & Food Pairing Seminars Hosted by Chef & Somm Bespoke Dining


EVENT DETAILS
40+ Eastside restaurants, breweries, artists, wine
Saturday, May 6, 2017
3pm-11pm
 @District28: 28 Logan Avenue (at Eastern)
9000 sq ft of industrial beautiful chic space
 VIP: 3-5pm $30
Exclusive access from 3-5pm, 5 tasting tokens and souvenir glass
General Admission: 5pm-11pm $20
Admission from 5pm-11pm, 3 tasting tokens and souvenir glass


Silent Auction Proceeds go to Michael Garron Hospital(formerly Toronto East General)
GET SOCIAL
#tastetheeastide
www.leslievillefestival.ca
A huge THANK YOU to our Sponsors: