Description
Be Secure, Be Fearless
Have you ever wondered why you born, and what is the reason for your existence? The Prize goes to the one who boldly takes hold of life, rather than the one who allows the circumstances of life to control them.

Headstone Ministries International in conjunction with Michelle Sim Ministries is partnering to bring you this life transforming Seminar. Come out and discover Keys that will help you to advance into your God given Destiny!
REGISTRATION IS FREE (There will be an offering)
SEATING IS LIMITED - Please Register!
---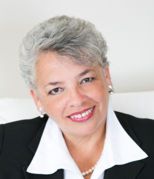 Faith Marie Baczko

Faith Marie Baczko is the Founder and President of Headstone International Ministries—a Ministry rich and robust in the purposes and plans of God for this hour. Faith is a prophetic minister, teacher and author, bringing significant revelation to mobilize, equip and strengthen the Body of Christ for this notable season of history. Faith has a deep desire to see the Army of God to Arise with passion and power. She has ministered at conferences and has authored many books and teaching Manuals to equip the Body of Christ. Faith's writings and prophetic words are featured regularly on the The Elijah List.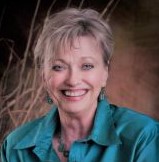 Michelle Sim
With over 35 years in fulltime ministry, Michelle's pastoral heart and apostolic call has developed into a keen understanding of what learning about and utilizing God's Love can accomplish in a person's life. Author of three books and inspirational humorist, Michelle is also creator of "Love Bombs" e-blasted out 5 mornings a week! Michelle realized that learning about and activating the Love of God – and laughing as often as you can – is THE answer to creating a clear path in each of us, so that Our All-Powerful God will flow freely though us.