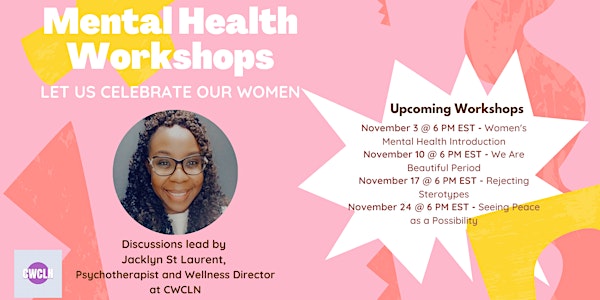 Let's Celebrate our Women - Mental Health Workshops and Discussion Panels
Women and BIPOC Femmes Mental Health Discussions
About this event
LET'S CELEBRATE BIWOC & FEMMES: Mental Health Workshops
Join Canadian Women of Colour Leadership Network for discussion and panel conversations on topics that matter to BIWOC and Femmes.
CWCLN Wellness Director and Psychotherapist, Jacklyn St Laurent will be guiding the conversations with weekly guest speakers and panelists.
Be sure to tune in each week starting November 3rd at 6pm on our social media platforms.
Attendees will receive update notifications as dates draw close and as a reminder to tune into the conversation.
Please Note: These conversations will be in English only.
About:
Jacklyn St Laurent
BIO: Jacklyn St Laurent
"My journey in learning about mental health started in 2013 with my admission into the Social Work program at Collège la Cité.
My foundation is rooted through my ancestor's history and my clinical background. By using antiracist interventions, working with a holistic and spiritual point of view all rooted in a relational approach, I have been passionate ever since about developing a secure and safe space where clients could come and start their healing process.
I hold a master's degree in Psychotherapy, Counselling and Spirituality.
I am currently a PhD student in the same program with Saint Paul University. Under the supervision of Dr Buuma Maisha, PhD, RP, CCC, the focus of my thesis research is on women's sexual health, more specifically women who have experienced childhood sexual abuse & who self-identify as being hypersexual.
I am currently a part-time professor & clinical supervisor in the Psychotherapy, Counselling and Spirituality program at Saint Paul University.
I am culturally engaged in helping Ottawa's Black Communities to regain their sense of wholeness by partnering with the Canadian Women of Color Leadership Network as the Wellness Director.
Black women in our diverse communities are facing unique obstacles which increases overwhelming mental health symptoms. Finding the right treatment & psychotherapist is already a challenge, Black women are also having to fight against the "strong black women syndrome".
My goal is to help facilitate & provide a space where people feel safe to share & care for one another. In the hope of creating a long-term community that will improve mental health."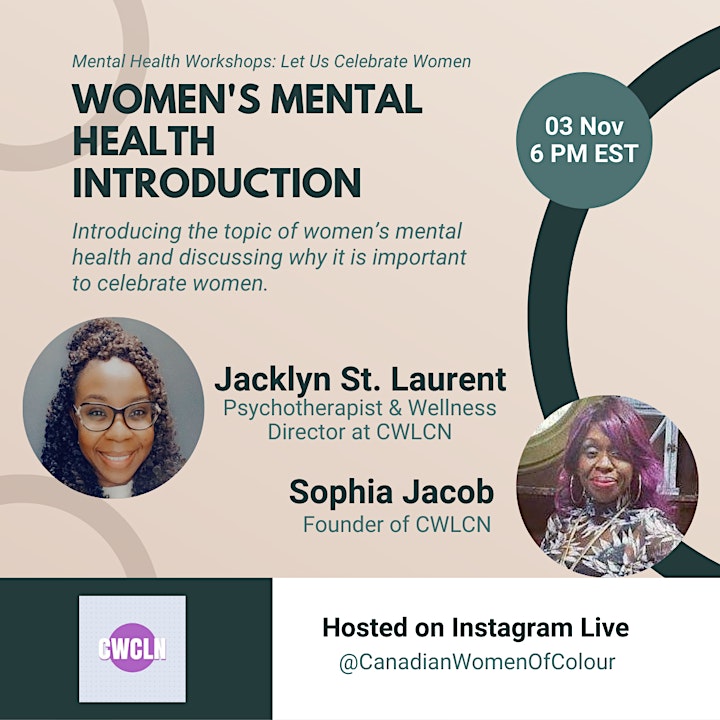 TOPIC: Introduction to Mental Health
DATE; November 3rd, 2021
TIME: 6PM
WHERE: Instagram Live @canadianwomenofcolour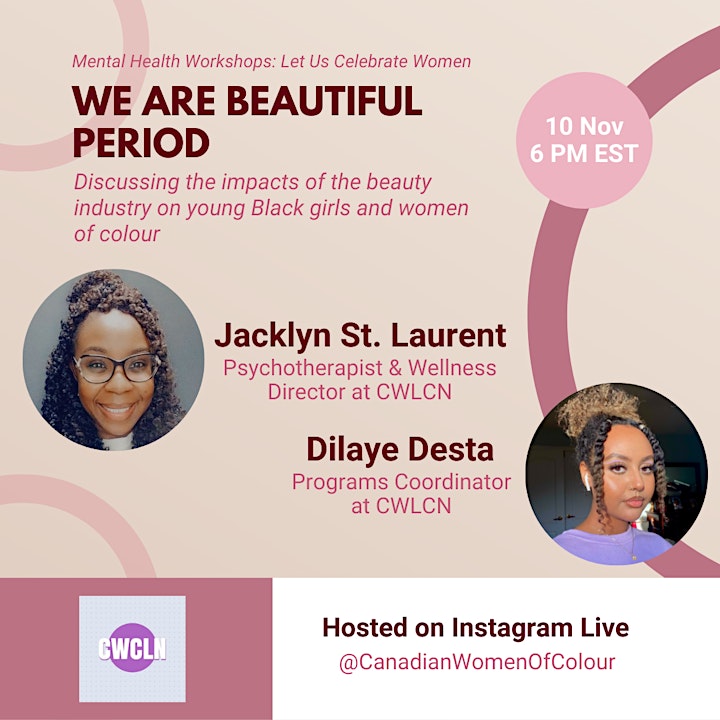 TOPIC: We are beautiful period
DATE: November 10th, 2021
TIME: 6pm
WHERE: Instagram Live @canadianwomenofcolour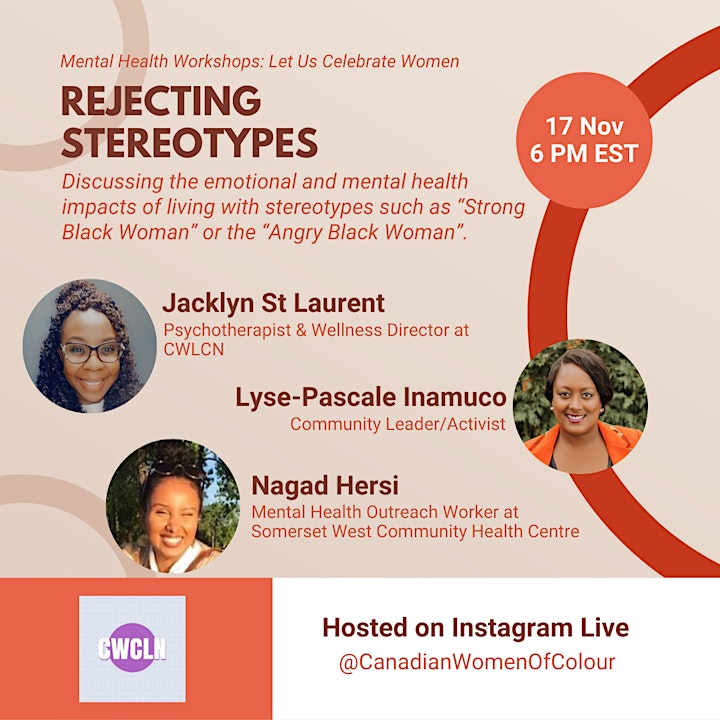 TOPIC: Rejecting stereotypes
DATE: November 17th, 2021
TIME: 6pm
WHERE: Instagram Live @canadianwomenofcolour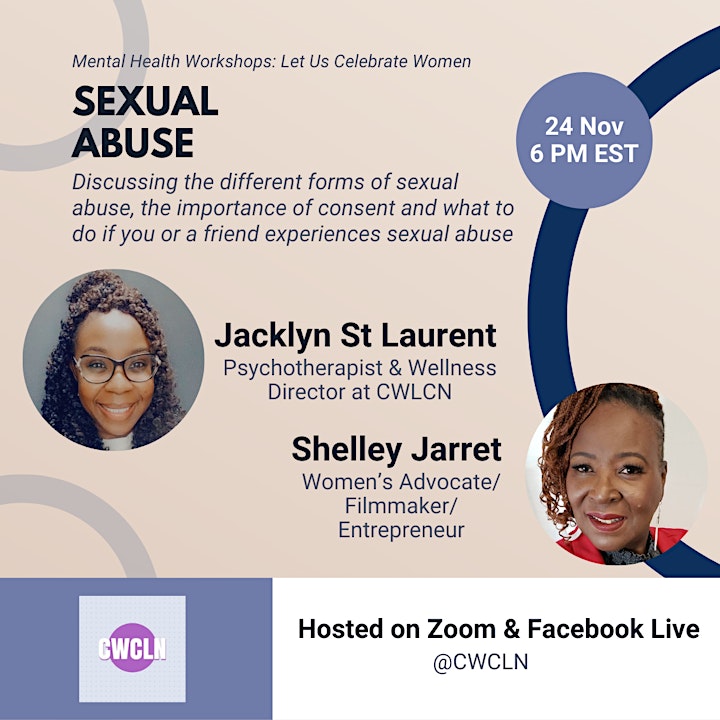 TOPIC: Sexual Abuse
DATE: November 24th, 2021
TIME: 6PM
WHERE: Live on Zoom and Facebook
TOPIC: Seeing Peace as a Possibility
DATE: December 1st, 2021
TIME: 6PM
WHERE: Live on Zoom and Facebook
Organizer of Let's Celebrate our Women - Mental Health Workshops and Discussion Panels