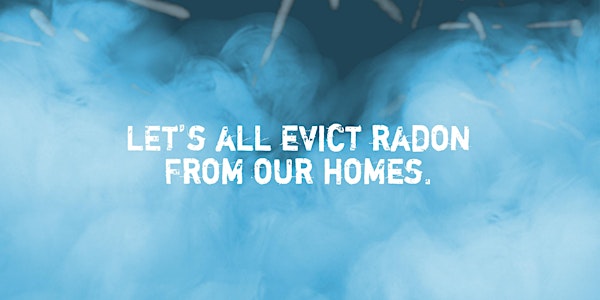 Let's Evict Radon from Edmonton Session 2
Event Information
Location
Wild Rose Room
11613 87 Ave NW
Edmonton, AB T6G
Canada
Description
Radon gas is the leading cause of lung cancer in non smokers, and the second leading cause in smokers. Because Radon is an odourless and colourless gas, many Albertans are not aware that it is accumulating in their homes. Once the gas enters your lungs, it causes DNA mutations that lead to cancer. 1 in 8 Albertan homes tested over 200 Bq/m3, currently Canada's maximum acceptable radon-included cancer risk limit.
Having your home tested is the only way to determine the risk to you and your loved ones from radon gas.
Join Dr. Aaron Goodarzi in an informative discussion on radon and why it is so important you learn more about it.
Dr. Aaron Goodarzi is a globally recognized researcher in the field of DNA damage repair, Aaron Goodarzi PhD, has made breakthroughs in understanding how DNA damage can cause and predict cancer. He is also a public advocate for residential testing of radon gas and is currently leading a campaign to test tens of thousands of homes across Alberta for radon, a Class I carcinogen that is a leading cause of terminal lung cancer in non-smokers.
The session will be held at the University of Alberta Conference Centre - Wild Rose Room (Lister Centre - main campus)
Parking for guests using our meeting facilities is located outside of the Conference Centre in Lot M. The rate is $15.00 per day (Monday to Friday) and $5.50 per day (evenings, weekends and holidays) with permits being purchased at the dispenser in Zone M (vestibule at front entrance to building). Additional pay parking is available in Zone R (next to Lister Centre), as well as next door at the Jubilee Auditorium. If you prefer to provide your guests with parking permits we can arrange to purchase them for you and add to the invoice with a minimum of one week's notice.
Date and time
Location
Wild Rose Room
11613 87 Ave NW
Edmonton, AB T6G
Canada