FUN-raising night of trivia in support of Oakville Trafalgar Memorial Hospital, Juravinski Cancer Centre, and Joseph Brant Hospital.
About this Event
True or False: Goldfinger was the first James Bond film which featured an Aston Martin car?
From which country does Gorgonzola originate?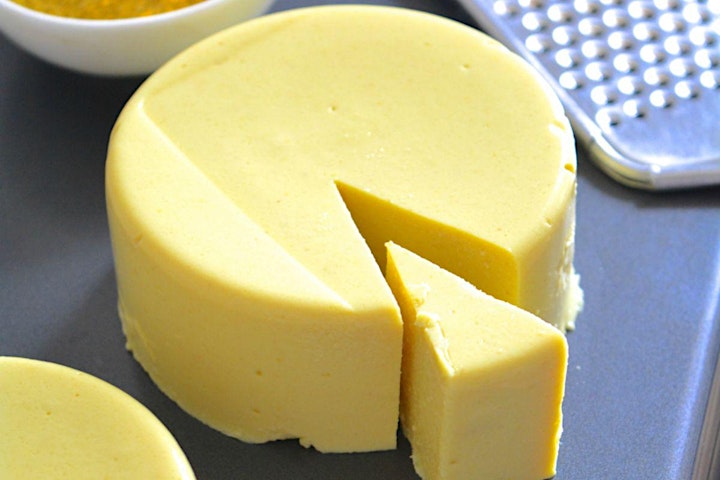 Hey there, trivia fans … if you know the answers to these and other questions on a number of different topics, join us for an evening of fun … right from the comfort of your own home. Or the cottage, or in front of a cosy fire, or wherever you are!
This event is a fundraiser for three hospitals: Joseph Brant (Burlington), Oakville Trafalgar Memorial (Oakville) and Juravinski Cancer Centre (Hamilton); proceeds go towards purchasing priority medical equipment for cardiology and cancer patients.
The game can be played by an individual or by a family using a computer or a smartphone and tablet.
In this quiz, points are awarded based on the correct answer combined with the time taken to submit it. You have at least a 25% chance of being right even if you don't know the answers! Participate as an individual or as a family.
The event will be hosted by Matthew Surina of Hub of the Hammer Event Management and Les Bell, Director of the Ken Bradwell Soccer Tournament and former president of the Burlington Soccer League.
Registration closes at 7:30 p.m. but donations can be made up to 11:00 p.m. (Eastern Standard Time) on April 21st.
Thank you for your gracious support!
HOW TO PARTICIPATE
The quiz will be hosted using corporate-standard video conferencing facilities and a quiz application. Neither requires installation of any software. Your registration confirmation will include a link to the video conference. A reminder e-mail will be sent a few days before the event and will include the video conference and quiz game links.
Participate by opening two windows on your computer (reduce the sizes so that you can see the windows side-by-side). Use one window to log into the video conference and the other to submit your answers.
Alternatively, you can use your smartphone and tablet for each window. You will be able to log on to the videoconference at 7:15 p.m.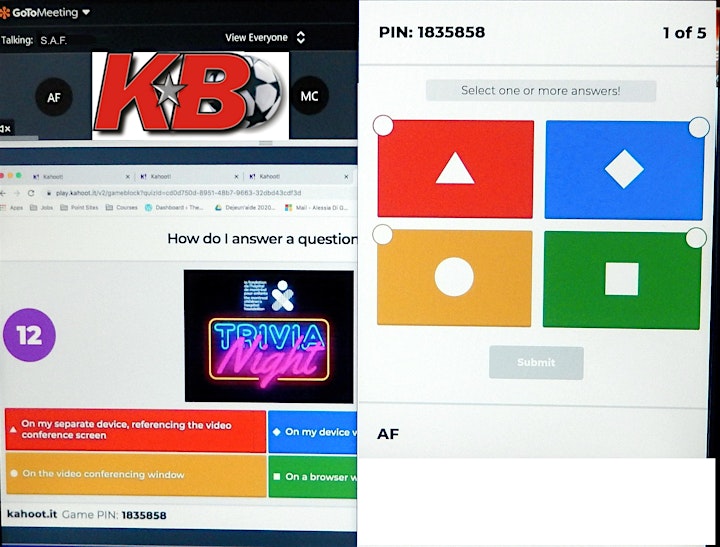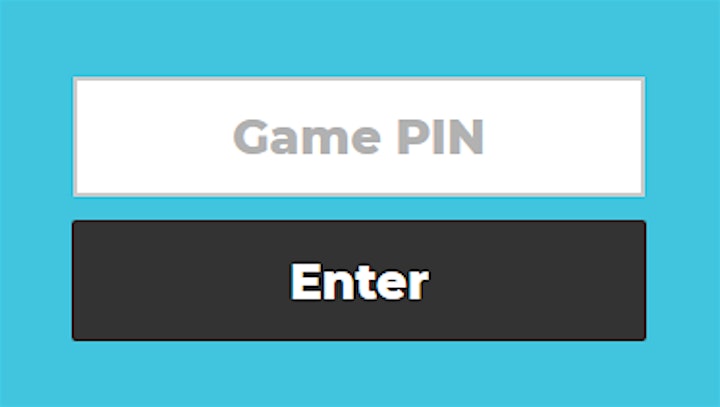 Once all registrants have joined the video conference, you will be given a game pin number which you must enter in the quiz window. The quiz will start with a few demonstration questions which do not count towards your score.
Please mute your microphone once the quiz starts. Thank you.