Let's Go Canoeing

Tuesday, 25 July 2017 from 9:00 AM to 11:00 AM (EDT)
Event Details
 LET'S GO CANOEING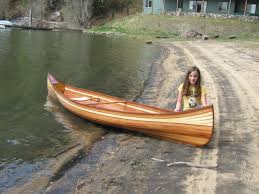 Urban Canoe & Surf
55 East Pike Creek, Tecumseh ON
TUESDAY JULY 25, 2017
9:00 am - 11:00 am
Join us for an amazing morning of canoeing on the lake and paddling through beautiful canals of Pike Creek and Lake St. Clair. Come out with your family for a fun morning of canoeing.
Groups will be separated into two groups of 12 paddlers. The 9:00 am group will go out first while the other paddlers will enjoy some fun games on shore as well as the opportunity to swim.
Feel free to bring a picnic lunch with you. There is a BBQ on site.
Life jackets are supplied but be sure to wear appropriate clothing as you may get wet. Towels and swimsuits are recommended
No experience is necessary as guides will be onsite to assist
Every paddler MUST complete a waiver in advance of participating.
NOTE: 
Your safety is important to us.  Please make sure that each member of your family is aware of the rules, regulations, and guidelines of the venue and adheres to them.  As a condition of use of the venue and other facilities, all registrants assume all risk of personal injury, death or property loss resulting from any cause whatsoever including but not limited to: the risks, dangers and hazards of all recreational activities.
 Please note: The atmosphere at this event may be very difficult for some individuals to tolerate.  Parents are responsible to determine if this is a suitable environment for their child
Note: The Potential Programme is happy to announce that we will be providing this Social Learning Opportunity complimentary to individuals with ASD. Family members, extended family and friends are charged a small fee.


Due to allergies and sensitivities, please refrain from wearing perfume, cologne, aftershave, or scented products such as hairspray or lotion.
Marti Lussier, SW Community Events Coordinator
226-787-0333 or marti@autismontario.com
ALLONS FAIRE DU CANOT
Urban Canoe & Surf
(Canot et surf en milieu urbain)
55 East Pike Creek, Tecumseh ON
LE MARDI 25 JUILLET 2017
De 9 h à 11 h
Joignez-vous à nous pour une formidable matinée de canotage. Nous pagayerons sur les magnifiques canaux de Pike Creek et sur le lac St-Clair. Venez faire du canot en famille!
Les participants seront divisés en deux groupes de douze pagayeurs. Le groupe de 9 h partira en premier pendant que les autres canoteurs participeront à des jeux sur le rivage et pourrons même se baigner.
Vous pouvez aussi apporter un pique-nique. Il y a un barbecue sur place.
Des gilets de sauvetage sont fournis, mais assurez-vous de porter des vêtements appropriés pour cette activité car vous pourriez vous mouiller. Nous vous suggérons d'apporter vos maillots de bain ainsi que des serviettes.
Aucune expérience requise. Des guides seront sur les lieux pour vous aider, au besoin.
 Avant de participer à l'excursion en canot, chaque pagailleur DOIT remplir une décharge de responsabilité.
NOTE : 
Votre sécurité nous tient à cœur. Veillez à ce que tous les membres de votre famille soient au courant des règles, des règlements et des lignes de conduite du parc et les respectent. Pour accéder au parc et aux autres installations, tous les participants doivent assumer tout risque de blessures corporelles, de décès ou de perte de biens résultant de quelque cause que ce soit, incluant, sans toutefois s'y limiter, les risques et les dangers de toutes les autres activités de loisirs accessibles sur place.
À noter : Certains enfants peuvent avoir beaucoup de difficulté à tolérer l'atmosphère ambiante. C'est aux parents qu'incombe la responsabilité de décider si ce genre d'environnement convient à leurs enfants.
Note : C'est grâce au programme Potentiel que nous avons le plaisir d'offrir gratuitement aux personnes TSA cette belle occasion d'apprentissage social. Les membres de la famille, la famille élargie et les amis sont invités à participer aussi moyennant des frais minimes.

 Marti Lussier, Coordonnatrice des événements communautaire
226-787-0333 ou marti@autismontario.com
Vous désirez parler à quelqu'un en français? 416-246-9592, poste 239 ou rpcprovincial@autismontario.com
When & Where

Urban Canoe & Surf Co.
55 East Pike Creek
Tecumseh, ON
Canada

Tuesday, 25 July 2017 from 9:00 AM to 11:00 AM (EDT)
Add to my calendar
Organizer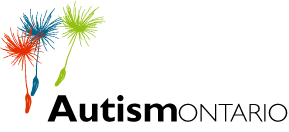 Autism Ontario's South West Region includes:
-Windsor Essex (and surrounding areas)
-Chatham (and surrounding areas)

-Sarnia Lambton (and surrounding areas)

-London Middlesex (and surrounding areas)
-Huron Perth (Goderich-Clinton, Stratford and surrounding areas)
-Grey Bruce (OwenSound - Kincardine and surrounding areas)
Marti Lussier
Potential Programme Community Event Coordinator - SW Region
Autism Ontario
(226) 787-0333
marti@autismontario.com
FAQ
1.) Do I need to print out ticket or email confirmations to attend this event?
No, no need to print anything.  When you arrive at the event, you will have to check in at the registration desk.  You will be asked for your name and how many people are attending with you.  That's all.

2.) Do I need to bring proof of diagnosis?
No, not needed.  Again, just check in at the reg desk and enjoy the event.

3.) Is there a cost to attend this event?
Most of our events are free, as the cost is covered by Autism Ontario's Potential Programme, in partnership with Ontario Ministry of Children & Youth Services and the local Autism Ontario Chapter.  If there is a cost, you will see it on the registration page when you select how many ticket you need.

4.) Do I need to be a member of Autism Ontario to register and participate?
No.  While membership does provide other great oppourtunities, all Potential Programme events from Autism Ontario are open to all families with children under 18 with ASD who reside in Ontario.