Description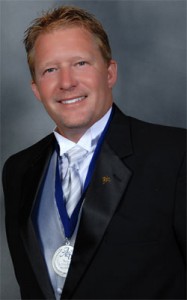 ---
Instructor:
JACK D. GRIFFIN, D.M.D., AAACD, MAGD, ABAD
Dr. Griffin runs a busy private practice in St. Louis County, where he and his staff have maintained a 50-55% overhead since 1988. Jack is one of a handful of dentists to be awarded Diplomat status with the American Board of Aesthetic Dentistry (ABAD) by his peers, accreditation with the American Academy of Cosmetic Dentistry (AACD), and Mastership in the Academy of General Dentistry (AGD).
Let's Stick it Together … Simplifying All Restorations with the Most Successful Aesthetic Materials EVER
If you don't know where you are going, any road will take you there. So many materials, so little time. When do
we etch, bond, cement, rinse, blow, cure......?
Ever had a patient say "Doc, that tooth was never a problem until you fixed it"?
Let's stop the madness. With a myriad of newer restorative materials, technological advancements, and seemingly endless choices in dentistry today, what do we need to buy and how do we use it? The key is in having the right materials and then using them inside an efficient dental machine.
We will deal with the problems seen with direct composites: sensitivity, contacts, shrinkage, efficiency, longevity, depth of cure. Featured will be universal bonding agents, regenerative materials, and efficient placement systems. We will then explore the most durable indirect esthetic restorations ever featuring zirconia and lithium disilicate while focusing on efficient tooth preparation, cementation, bonding, and adjustment techniques. All throughout the lecture, we will explore the most efficient ways to practice this type of regenerative dentistry: technology, equipment, staff, office design, and things to take your stress levels down to almost nothing while profits soar. We will learn how to do it right the first time and to make the practice more enjoyable.

Learning Objectives:

1. "Let's grow some tooth"… newer regenerative/ bioactive provide an environment that promotes
healing, less sensitivity, more success… more than just filling a hole.
2. "Cementation Sanity" … The most durable indirect esthetic restorations EVER. We will go from planning to
prep to placement featuring lithium disilicate and zirconia.

3. Aesthetic and rehabilitation cases for the ultimate in durable cosmetics, incorporating everything learned
into comprehensive cases.
4. The ultra-efficient practice… high and low tech gadgets, what to buy and how to use it to create a more
blissful, better, busier practice..
Agenda
Registration & Continental Breakfast
8:00 AM - 8:30 AM

CE Lecture Begins
8:30 AM - 12:00 PM
Lunch Will Be Provided
12:00 PM - 1:00 PM

CE Lecture Continued
1:00 PM - 4:30 PM