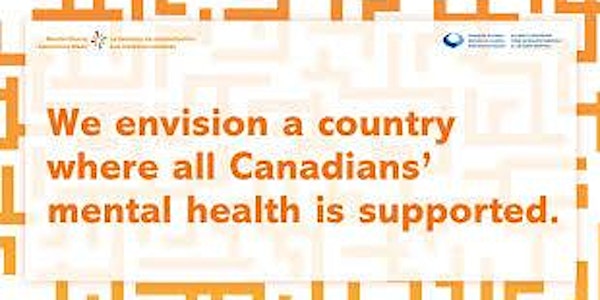 Let's Support: Journeys in Mental Illness
Bianca Mallon & Chris Whittaker, from IAM, join us to share their lived experience journey with mental illness.
About this event
Bianca Mallon and Chris Whittaker, from the Institute for Advancement in Mental Health (IAM), a Federated Health Charity, join us to share their lived experience journey with mental illness. You will get an insight into the different views of mental health through their impactful stories.
The Institute for Advancements in Mental Health is a connector, collaborator, thought leader and solution driven organization, supporting, innovating and driving change for better mental health. IAM innovates in mental health with a focus on returning solutions back to communities, through partnership and collaboration.
We will be using Slido to help facilitate our interactive questions and answers, collect anonymous questions. Please go to www.Slido.com and enter the event code #MOFMIAWOct6 Questions can be submitted anonymously and we encourage you to access Slido before and during the meeting to participate in polls, ask questions and review and vote on the questions you would like to be asked. We can then answer the questions based on the interest of the audience..
If you have any questions about Slido or MIAW, please feel free to contact Krista Lusvarghi (Krista.Lusvarghi@Ontario.ca), Strategy and Program Consultant, Ministry of Finance.
Content Warning: These sessions will discuss topics related to mental health and mental illness. You can choose not to participate in certain activities or discussion and can leave the session at any time. If you feel upset or overwhelmed, please know that there are resources to support you. Mental Health resources are available if you experience any discomfort while attending this session:
• The Employee and Family Assistance Program (EFAP) through LifeWorks provides OPS employees and their families has professional, confidential support services 24 hours a day and can be reached at 1-844-880-9142 . The MyEAP app is also available for download on your mobile app store.
• The Mental Health Allies Program also provides MOF staff with access to their MOF colleagues, certified in Mental Health First Aid training, who are available to offer timely, confidential emotional support and guidance on mental health resources.
REGISTRATION FOR THIS EVENT WILL END ON THURSDAY OCTOBER 6TH AT 10:00 A.M.
ALL THOSE WHO REGISTERED USING YOUR ONTARIO GOVERNMENT EMAIL ADDRESS WILL RECEIVE A LINK TO THE EVENT INTERALLY THROUGH MS TEAMS AFTER REGISTRATION CLOSES. THANK YOU