Event Information
Refund policy
Contact the organizer to request a refund.
Eventbrite's fee is nonrefundable.
An interactive collaborative conversation on death in a safe respectful environment.
About this event
Using Death Conversation Game, founder Angela Fama will be co-hosting this open discussion on death with paramedic Christa Zaganas and movement artist, Qigong/yoga instructor and Green Room Yoga Studio studio owner-operator Jennifer Clarke.
WHY TALK ABOUT DEATH?
Personal death is a topic often avoided in social settings. If you'd like to change that - whether you are new to the conversation or returning - you're in the right place.
Many of us think about death in a number of ways: our own or another's, the unknown, loss and grief that can come with change, impermanence and the momental and/or situational deaths that happen daily... maybe you're considering advanced care planning decisions, wanting to expand your understandings on death, are focused on one specific monumental loss - it could be you haven't actively thought on death and are curious about what a conversation on death would entail – whichever it is, this is a place to think and talk about these things.
The subject's discussed are defined organically by those who chose to join each time, through conversation and how one interprets the question card's meanings. There's no outside pressure to talk about subjects you don't want to discuss, and, each time the questions are presented, depending on the day, your answers may change. The groups are kept small. We aim to work together to co-create a safe space for sharing, and listening, too and with, each other, as it is, in the moment.
BENEFITS FROM TALKING ABOUT DEATH
- Expanding knowledge
- Changing relationships
- Inspiration to seek answers
- Co-creation of new narratives
TICKET DETAILS
Let's Talk About Death is held on Zoom. Once a ticket is purchased, the Zoom link + passcode will be sent to the email you supply via the eventbrite confirmation message, as well as a reminder email from us prior to the event. If you can't find these emails, please check your spam/junk/trash folders. If you still can't find them, please email us at: info@deathconversationgame.com.
Please let us know if you need to leave early or arrive late. In respect to the open nature of this conversation, and the need for this online gathering to be as respectfully inclusive as possible, we ask each person's video screen to remain on for the duration of the conversation.
Funds received go into making the Death Conversation Game more accessible and readily available. We're grateful for all who are, and have been, willing to co-create new narratives on death with us! Tickets sales close at 6pm the eve before and are sliding scale - all offerings are welcome, whether it's $1 or $30, it's all about the conversation.
WHO ARE WE?
Angela Fama is an interdisciplinary intersectional artist, photographer, and aspiring death doula from Ottawa, Tennessee, and Zimbabwe. She currently resides with humble acknowledgement on the unceded territories of the Musqueum, Squamish and Tsleil-Waututh nations (Vancouver BC). In addition to a near-death experience over 10 years ago, Angela was inspired to discuss death more openly after she drove across North America discussing love with over 300 individuals with the project: What Is Love. As a natural result, an understanding of how irrevocably intertwined ove and death are, which helped inspire the need to create Death Conversation Game. If you'd like to know more about why Angela like's to talk about death, please watch her TEDx talk: How Talking About Death Can Make You Happy.
Christa Zaganas is a paramedic and former mental health worker in the Downtown Eastside of Vancouver (DTES) who loves walking her dear dog, Ivy. Christa and Angela have known each other for over twenty years, within which they've discussed death many times: one-on-one and in other group facilitations. Both Christa and Angela have separately completed the End-of-Life Doula program at Douglas College.
Jennifer Clarke is a long-standing Vancouver-based movement artist and performer of dance, with a dedicated 30-year commitment to the study of yoga and embodied movement. She is the owner and operator of a little yoga studio in East Vancouver called Green Room Yoga Studio. When asked why she'd like to join this conversation, Jennifer shared: "I used to have a perfectionist attitude about death. I thought I needed to master meditation, seamlessly be able to move through all of the stages (whatever those are, if they exist), and be conscious throughout. I don't think that anymore. I know now that I don't know how it will go. And I know that preparation means something about seeing the life around me now in people, animals, and nature, and their way of being in the world."
THIS IS A RESPECTFUL INTERSECTIONAL ENVIRONMENT
This workshop aims to offer a safe space to personally share in an all-inclusive Intersectional feminist anti-ableist environment of mutually respectful folk. All ages, class, race, and/or gender are welcome.
Let's talk about death... together!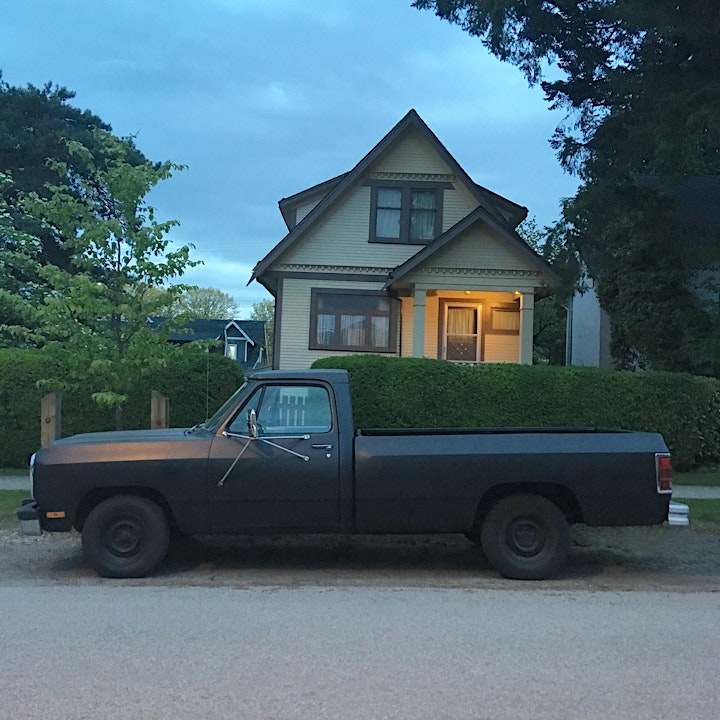 Date and time
Location
Refund policy
Contact the organizer to request a refund.
Eventbrite's fee is nonrefundable.
Organizer of Let's Talk About Death... in Oct!
Death Conversation Game is a tool to help facilitate open conversations on death in safe, respectful environments of chosen friends, family, classmates, students, clients, colleagues, and/or strangers. The depth and breadth of the conversation depends on you. Whether it's death related theology, ideology, metaphysics, bookish details, relationship considerations, bereavement, and/or a number of other subjects… Let the conversations begin!