This Knowledge Exchange session is designed for leaders and mentors focused on interactions with youth and the upcoming generations.
About this event
On Tuesday, September 28 at 1:00pm ET join us for our CSC-SJC Coalition Knowledge Exchange session called Let's Talk About Inclusivity: The Language of Culture with Diversity, Inclusion and Equity Strategist - Ingrid Wilson.
Understanding culture is more than understanding the language of a community, country, or society. It is also about understanding the customs, norms and behaviours within the community, country, or society. How we interact with each other, our body language, facial expressions, and the tone of our voice can alter the meaning of our words and the impact of those words on each other. Language and culture are intertwined and interdependent.
This Knowledge Exchange session is designed for leaders and mentors focused on interactions with youth and the upcoming generations.
Ingrid Wilson is an accomplished senior executive with almost 30 years of experience in corporate human resources, board, inclusivity, and business strategy. She has organizational experience with non-for-profit, public sector, private and public companies, in regulatory environments, with global expertise working for organizations with diverse operations, including the US and Europe. She also has extensive expertise and holds several certifications in Diversity, Equity, and Inclusion, executing on organizational strategies to foster inclusive workspace environments and communities.
Ingrid has pursued excellence in strategic human resources and leadership through the CHRP and CHRL designation, and through programs at Queens University and the Rotman School of Management, University of Toronto where she currently serves on the HR Advisory Group for Executive Development programs focused on HR Leaders. On a personal level, in a board and volunteer capacity and as a mediator and facilitator, Ingrid works with and supports organizations supporting vulnerable and marginalized communities. Ingrid also currently volunteers as a Mentor in the C-Suite Mentorship program for Black Mentorship Inc. Ingrid also currently serves on several community and organization boards.
Following the webinar delivered by Ingrid Wilson, there will be a 60 minute peer coaching opportunity in small breakout groups. This session has been coordinated by the Canada Service Corps Coalition Convening Team at TakingITGlobal in support of shared learning across CSC Partner Organizations.
Please note: There will be live captioning and live French translation only for the webinar content. An English-only recording will also be made available to registered attendees following the session.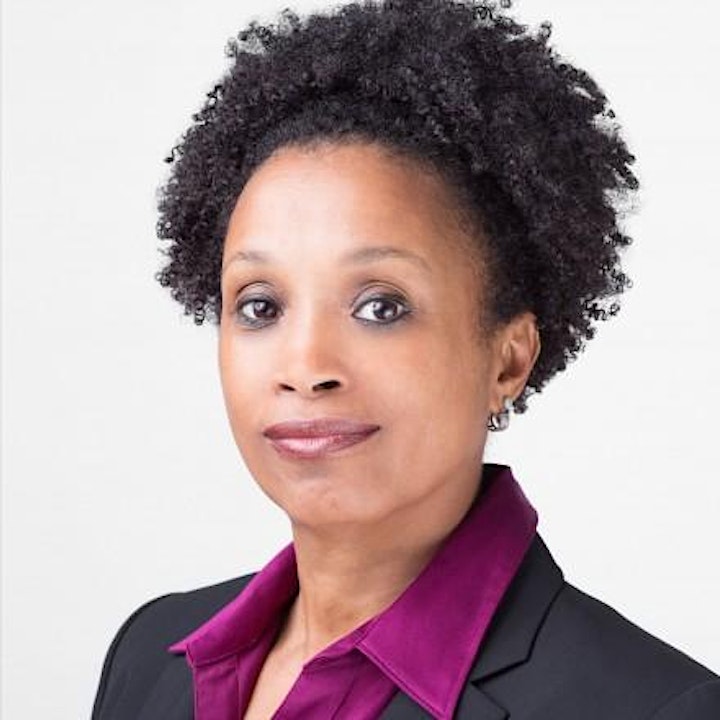 Le mardi 28 septembre à 13 h HE, rejoignez-nous pour notre Session d'Échange de Connaissances de la Coalition CSC-SJC intitulée Parlons d'inclusion : le langage de la culture avec la stratège en matière de diversité, d'inclusion et d'équité - Ingrid Wilson.
Comprendre la culture, c'est plus que comprendre la langue d'une communauté, d'un pays ou d'une société. Il s'agit également de comprendre les coutumes, les normes et les comportements au sein de la communauté, du pays ou de la société. La façon dont nous interagissons les uns avec les autres, notre langage corporel, nos expressions faciales et le ton de notre voix peuvent modifier le sens de nos mots et l'impact de ces mots les uns sur les autres. La langue et la culture sont intimement liées et interdépendantes.
Cette session d'échange de connaissances est conçue pour les dirigeants et les mentors axés sur les interactions avec les jeunes et les générations à venir.
Ingrid Wilson est une directrice exécutive accomplie avec près de 30 ans d'expérience dans les ressources humaines d'entreprise, le conseil d'administration, l'inclusivité et la stratégie commerciale. Elle possède une expérience organisationnelle auprès d'entreprises à but non lucratif, du secteur public, privées et publiques, dans des environnements réglementaires, avec une expertise mondiale au service d'organisations aux activités diverses, notamment aux États-Unis et en Europe. Elle possède également une vaste expertise et détient plusieurs certifications en diversité, équité et inclusion, mettant en œuvre des stratégies organisationnelles pour favoriser des environnements de travail et des communautés inclusifs.
Ingrid a poursuivi l'excellence dans les ressources humaines stratégiques et le leadership grâce à la désignation CRHA et CHRL, et à travers des programmes à l'Université Queens et à la Rotman School of Management de l'Université de Toronto, où elle siège actuellement au groupe consultatif des RH pour les programmes de développement des cadres axés sur les leaders en RH. . Sur le plan personnel, en tant que bénévole, médiatrice et facilitatrice, Ingrid travaille avec et soutient des organisations soutenant les communautés vulnérables et marginalisées. Ingrid est également actuellement mentor dans le programme de mentorat C-Suite pour Black Mentorship Inc. Ingrid siège également à plusieurs conseils communautaires et d'organisations.
Après le webinaire animé par Ingrid Wilson, il y aura une opportunité de coaching par les pairs de 60 minutes en petits groupes. Cette session a été coordonnée par l'équipe de convocation de la Coalition Service Jeunesse Canada de TakingITGlobal à l'appui de l'apprentissage partagé entre les organisations partenaires du SJC.
Veuillez noter : Il y aura un sous-titrage en direct et une traduction française en direct uniquement pour le contenu du webinaire. Un enregistrement en anglais uniquement sera également mis à la disposition des participants inscrits après la session.
Organizer of Let's Talk About Inclusivity: The Language of Culture