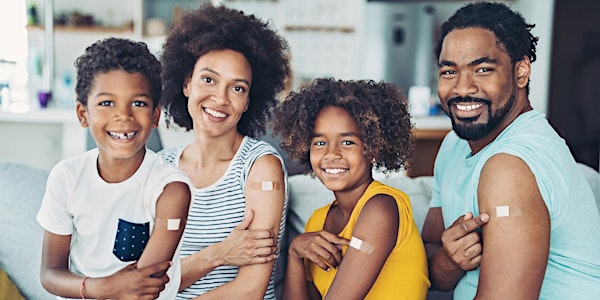 Let's Talk: Addressing Vaccination Concerns and Barriers (Part 2)
Join your fellow community organizations to discuss strategies to address concerns and barriers to vaccination in your communities.
About this event
Let's Talk: Vaccines
As COVID-19 vaccine rollout continues across the country, the need to address concerns and barriers to vaccination has never been more important. In partnership with the Eastern Ontario Health Unit, Families Canada is working to increase the capacity of the family support sector to increase vaccine confidence among disadvantaged and marginalized populations. Families Canada is offering two online consultations for service providers to engage with their peers and share their experiences. Participation in both sessions is encouraged but not mandatory:
Session 1: Let's Talk: Vaccination Barriers and Concerns Among Families (Part 1)
Session 2: Let's Talk: Addressing Vaccination Concerns and Barriers (Part 2)
These sessions will inform the development of resources to enhance the capacity of service providers in family support centres to promote COVID-19 vaccination thereby improving demand for and access to COVID-19 vaccines and other vaccines among vulnerable families they serve. Participants will also be invited to express interest in participating in future stages of the project. 
About this Session
In the second session, participants will discuss strategies and resources currently being used to increase vaccine confidence amongst families, as well as hear from other community organizations about the work begin done to address this issue.
Discussion Topics:
Are participants trying to address low vaccine confidence and barriers amongst families?
What techniques and resources are being used?
What has been most effective? Least effective?
What is missing to help to address low vaccine confidence?
Is there anything that would help when children become eligible for vaccination?
Are there any lessons learned participants can share?
Recommended Participants:
Community organizations that work with families from disadvantaged or marginalized groups
Family support service providers
Frontline staff, management, executive officers
Families Canada members
Presenter:
The expert presenter will be announced at a later date.
Organizer of Let's Talk: Addressing Vaccination Concerns and Barriers (Part 2)