Event Information
Location
Toronto Centre for Learning & Development
540 Dundas Street East
Toronto, Ontario M5A 3S4
Canada
Description
Neighbourhood Arts Network and RBC Foundation present a free workshop series showcasing inspiring artists, vibrant spaces, and valuable information to help artists make new connections, increase their capacity and learn more about the arts in Toronto.

Experience an activity driven three hour workshop which utilizes an anti-oppression framework through an indigenous lens to engage those who work, create and live on indigenous homelands. Knowledge seed conversations around: Colonization on Turtle Island, What does it mean to be Treaty People?, How to become an intentional accomplice as oppose to an ally?, Overstanding Privilege and Positionality. Participants will come away with a basic understanding of indigenous ways of reconnecting to our humanity, and developing relationship building in a mindful, authentic way, enabling us to move forward as stewards of these homelands in solidarity with Indigenous People and the Land. Food will be provided.
Artists/Facilitators:

Mahlikah Awe:ri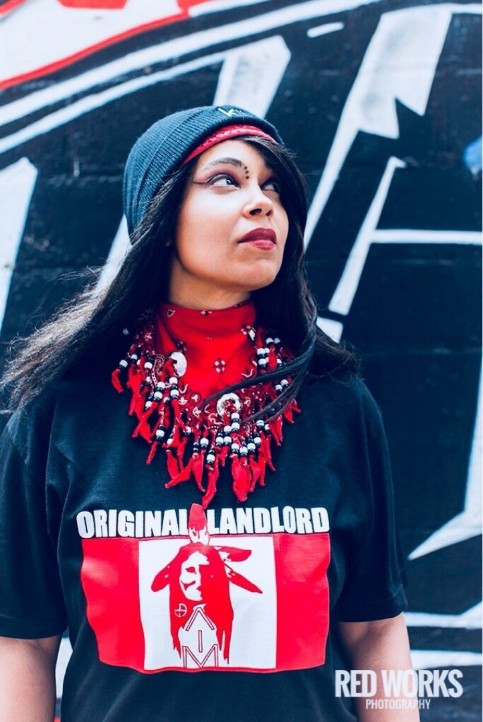 Mahlikah Awe:ri Enml'ga't Saqama'sgw (The Woman Who Stands and Walks In The Light), a TAF TD Arts Diversity and OAC KM Hunter Award finalist, is Haudenosaune Kanien'kehà:ka & L'sitkuk First Nations, Okwáhowak (Wolf Clan), based in the One Dish One Spoon Wampum Tsi' Tkarón:to. Mahlikah is a SLAM POET, MUSICIAN, HIP-HOP EMCEE, RECORDING ARTIST, ARTS EDUCATOR, KEYNOTE SPEAKER, ARTIST MENTOR, ACTOR, FESTIVAL CURATOR, AND EMERGING KNOWLEDGE KEEPER AND MEDICINE CARRIER. She is the Deputy Executive Director of Programming for Neighbourhood Impact for the Toronto Centre for Community Development & Learning in Regent Park, and founding member of Red Slam, an Indigenous Art 4 Social Change Movement. Published in 10 literary publications, as an Arts Educator Awe:ri has been providing artistic mentorship through TDSBCreates, Louder Than A Bomb, and AGO Learning Days for the almost 7 years. Mahlikah will be making her debut with the prestigious Prologue for the Performing Arts Roster for the 2019/2020 Season. Awe:ri is a Cultural Arts Leader who utilizes her platforms to shift colonial paradigms across Turtle Island, with a focus on access, equity and resiliency for BIWOC & LGBTQ2S emerging artists.
Karen Villanueva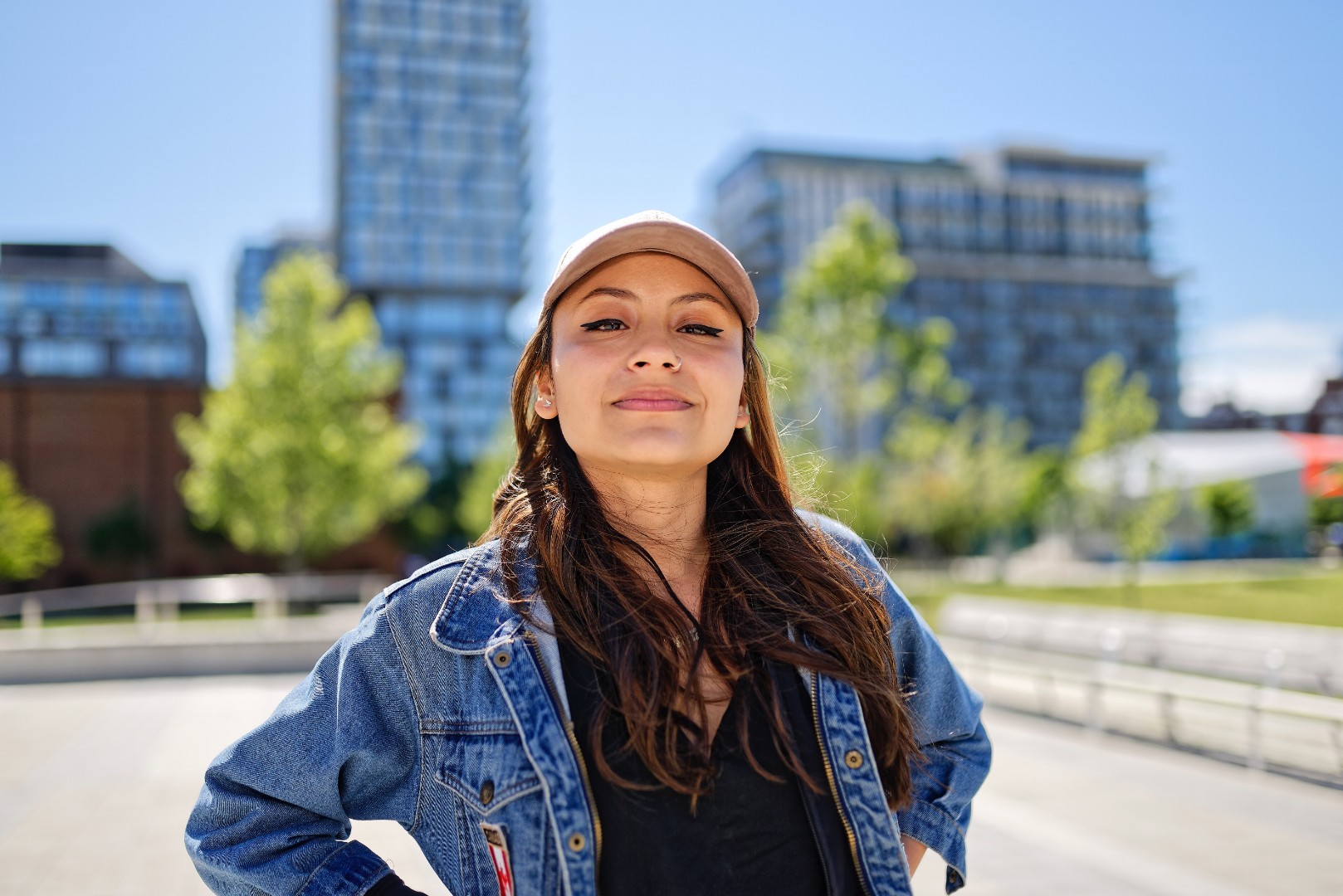 Born and raised in Colombia, Karen has a long history of community work both abroad and in Canada. At her young age, she is the Supervisor of Programming and Program Lead for the Immigrant Women Integration Program at the Toronto Centre for Learning & Development in Regent Park. Her professional background is in International Development Studies with a specialization in political economy and migration from York University. Karen has worked extensively in community engagement and program development with adults and youth living in the streets in Mexico, Women's Micro-enterprises in El Salvador and Guatemala, and with university students in Scotland. In Toronto, she has been involved with Fair Trade Canada, Migrant Workers Alliance, Centre for Social Innovation, Power to Change amongst others. Currently, Karen is heavily involved with newcomer and immigrant women to enhance their skills and knowledge while thriving in Canadian society.
Newcomer and refugee artists are strongly encouraged to participate, as we have reserved a block of tickets specially for this community!
We define a newcomer as: an immigrant or refugee who has lived in Canada for less than 7 years; a refugee is a person who was forced to leave their home country and is now located in Canada.
Date and Time
Location
Toronto Centre for Learning & Development
540 Dundas Street East
Toronto, Ontario M5A 3S4
Canada