Let's Talk Art #2| The Art of Cape Dorset: Tour and Talk at the West Baffin...
Description
Neighbourhood Arts Network and RBC Foundation present a free workshop series: Let's Talk Art showcasing inspiring artists, vibrant spaces, and valuable information to help artists make new connections, increase their capacity and learn more about the arts in Toronto.
Join us! Enjoy a guided talk and tour of the Dorset Fine Arts space, which is the Toronto office of the West Baffin Eskimo Cooperative, with William Huffman, Marketing Manager. An informed and engaging speaker, William will share his knowledge and experience working with Inuit artists, travelling to the North, and about the many programs and initiatives the organization undertakes.

Newcomer and refugee artists are strongly encouraged to participate, as we have reserved a block of tickets specially for this community!
We define a newcomer as: an immigrant or refugee who has lived in Canada for less than 7 years; a refugee is a person who was forced to leave their home country and is now located in Canada.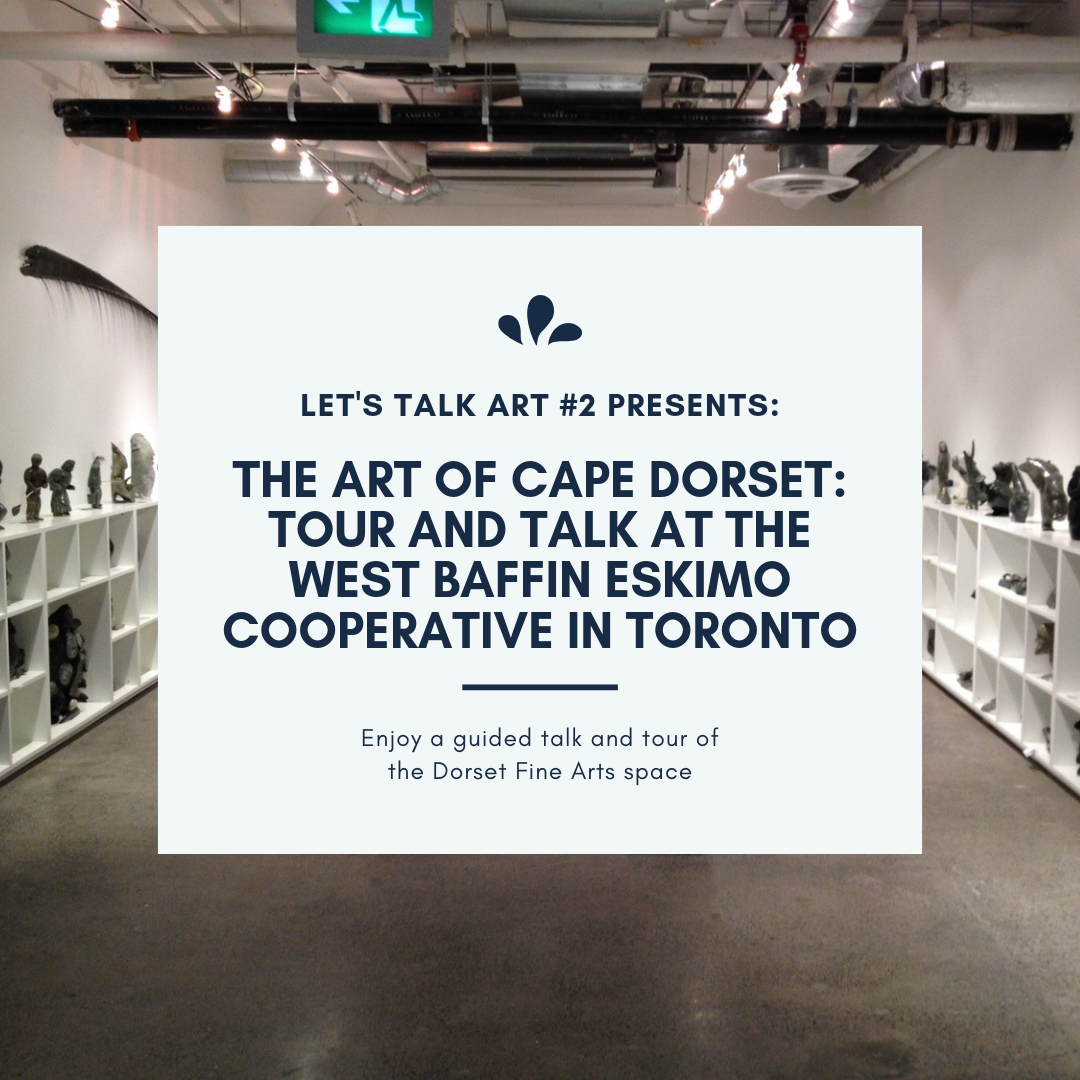 About the Presenter:
William Huffman was Executive Director with Inuit Art Foundation, Coordinator of the Audience and Market Development Office at the Canada Council for the Arts, Associate Director with Toronto Arts Council and the Toronto Arts Foundation, and has held other leadership positions at Blackwood Gallery, Arts Toronto, The Power Plant Contemporary Art Gallery, A Space Gallery, Canadian Art Foundation, and Art Gallery of Sudbury. William is currently Marketing Manager at Dorset Fine Arts a division of West Baffin Eskimo Cooperative, and is an occasional instructor with the University of Toronto, Toronto School of Art, and Visual Arts Mississauga. He is a past Board member of Mercer Union Centre for Contemporary Art, Ontario Cultural Human Resources Council, Canadian Artists Representation/Le Front des Artistes Canadiens, Alliance Française de Toronto, and Parkdale Liberty Economic Development Corporation. He serves as a member of the Curriculum Advisory Committee for Art & Art History, a joint program between Sheridan College and University of Toronto and in 1998, William created the program's annual William Huffman Award for Excellence in Studio Practice. His recent curatorial initiatives include several international traveling exhibitions.