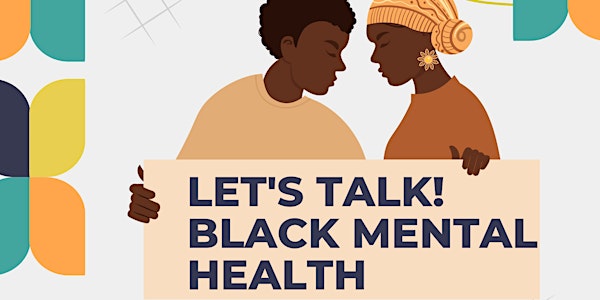 Let's Talk! Black Mental Health: Virtual Session
A virtual educational workshop designed for Black Calgarians to learn about mental health. Register for free today, as space is limited!
About this event
All members of Calgary's Black communities are invited to learn about the importance of mental health in this collaborative workshop co-hosted by Nikita Kalonji, co-founder of SOS Congo and Black community Mental Health Advocate, and the University of Calgary's Psychology Clinic. Topics you will learn about include:
What is the difference between mental health and mental illness?
What are some signs and symptoms of poor mental health?
What can I do to take care of my own mental health?
When might I need to seek professional care for my own mental health, or for my loved ones?
What is the University of Calgary Psychology Clinic doing to support the mental health needs of Black Calgarians?
How to receive free mental health services from the University's Psychology Clinic
Please join us for a conversation about these very important topics in a warm, culturally-safe space.
A Zoom link to the virtual workshop will be e-mailed to you after you register for free on Event Brite.