Description
Note: This event is for women. If you have questions or are interested in participating in future events, please email us at yyjtechladies@gmail.com.
How to land the starting salary you want and talk about compensation throughout your career.
Back by popular demand, Let's Talk Compensation is the follow up to 2017's event, How to Negotiate Your Salary. We are thrilled to bring back YYJ Tech Ladies co-founder Christina Gerow. No matter the stage of your career, compensation discussions are not easy. Join us in a timely presentation as we explore what's important to consider when going into compensation discussions.
About Christina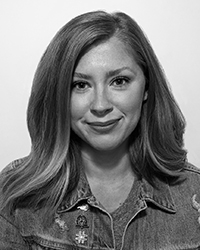 Christina is passionate about start-up communities, helping young companies grow and empowering others to start careers in technology. She is the founder of PeopleOps - a network of people operations and HR professionals who share advice, resources and lessons learned to help inspire others build and grow their respective companies.
In 2012 she joined MediaCore, an ed-tech start-up company, leading all aspects of people operations, recruitment and growth. During that time MediaCore was recognized as VIATEC's Employer of the Year. More recently, MediaCore was successfully acquired by Workday, an on‑demand financial management and human capital management software company. Workday has been named a Best Company to Work For by Fortune and in her role as the Senior HR Business Partner for Workday Canada, Christina is excited to promote Workday as a world-class employer in Victoria.
Thank you to our sponsors

Workday
Workday is a leading provider of enterprise cloud applications for finance, HR, and planning. Founded in 2005, Workday delivers financial management, human capital management, and analytics applications designed for the world's largest companies, educational institutions, and government agencies.

Affinity
Affinity is an IT recruitment and consulting organization with offices across Canada and the US. Our mission is to deliver an unrivalled experience to our employees, consultants and clients. We hire talented high performers who want a work life balance and share the philosophy of our service delivery - efficiency, agility, flexibility, and transparency.
Organizer of Let's Talk Compensation