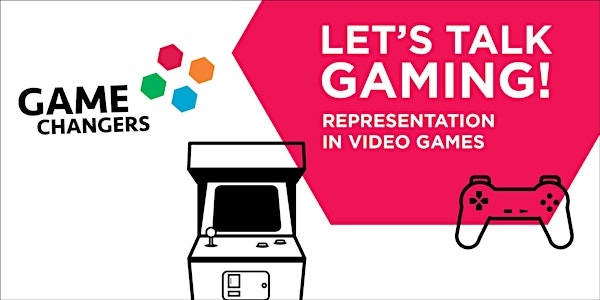 Let's Talk Gaming! : Representation in Video Games
By Canada Science and Technology Museum
Date and time
Wed, Apr 12, 2017 6:30 PM - 9:30 PM SST
Location
Engineering, Computer Science and Visual Arts Integrated Complex EV Building - Concordia University 1515 rue Sainte-Catherine O EV 1.605 Montreal, QC H3G 2W1 Canada
Description
Join the Canada Science and Technology Museum and the Technoculture, Art and Games (TAG) lab for an evening of thought-provoking discussions about representation in video games.
Invited speakers from academia and the gaming industry will explore gender, culture, and race in video games, and some interesting movements working to improve representation. The session will end with light refreshments, networking opportunities, and game testing.
Speakers*
Only Human: Why Games Need to Stop the Othering of POC as Exotic
Tanya DePass, Founder of I Need Diverse Games
Dismantling Games Culture with Tea Parties
Rebecca Cohen-Palacios, Co-Founder of Pixelles Montreal


Feminist Resistance in Video Games: The Case of Alt Games (in French)
Pascale Thériault, Ph.D student at Université de Montréal's Art History and Film Studies department, Co-Founder of Groupe Féministe Vidéoludique
Representation Runs Code-Deep
Rilla Khaled, Associate Professor, Department of Design and Computation Arts, Concordia University
*Presentations are in English or French with bilingual slides. The Q+A session will be bilingual.
Let's Talk Gaming! is dedicated to providing a harassment-free event experience for everyone, regardless of gender, sexual orientation, disability, race, or religion. You can also refer to TAG lab's Safe Space Policy.

About the organizer
The largest of its kind in Canada, the Canada Science and Technology Museum fulfills its mission through its collection, its permanent, temporary and travelling exhibitions, as well as special events, school programs, and workshops. The Museum also fulfills its mandate through publications, loans, conferences and lectures, expert advice, and joint action with other museums and organizations with similar goals and interests.
The Museum lets visitors experience science and technology first-hand, as they discover artifact-rich exhibitions featuring marine and land transportation, communications, Space, computer technology as well as many unique objects from its national collection. Science and technology has changed Canada and the lives of Canadians. This transformation of Canada, from the period of early exploration and settlement to the present, has been marked by many achievements in science and technology.