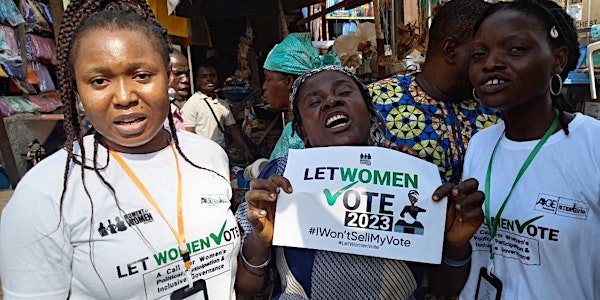 #LetWomenVote Nigeria 2023 Summit
LET WOMEN VOTE NIGERIA 2023 summit is a call for women's political participation & inclusive governance
About this event
In Nigeria, women faced a lot of barriers to political inclusion including political violence, the high-cost of politics, and their votes are often bought with cheap palliatives .
Are you an advocate for inclusive governance, women's leadership inclusion & political participation? Then we invite you to join the official flag-off summit of our #LetWomenVote Nigeria 2023 campaign.
This summit aims to engage women, electoral and political actors and other relevant stakeholders to join the fight for gender equality in women's political participation and inclusion governance, addressing the barriers and challenges that deter women from actively participating in political activities and governance as well as sensitizing the women on their civic & political rights; Voters' education and to get their permanent voters' cards and be ready to vote in the forthcoming general election in 2023.