Level 1 - Foundation Certificate (Nov 4+5)

Sunday, 4 November 2018 at 9:30 AM

-

Monday, 5 November 2018 at 6:00 PM (MST)
Event Details
Level 1 student review from @ramonalamentcolorist
"This was the most amazing class I have EVER been to. These two talented and amazing artists spent so much time with us. I really felt like I learned so much. The small class size made me feel really comfortable and at ease. I would define]tly take more of these classes for sure! I am so grateful. Thanks again!" 

The Cutting Series - Overview
Refine and master classic, contemporary, and modern cutting technique with the Soho Hair Academy Cutting Series. Led by master stylist and celebrated mentor Carole Lemire, the Cutting Series combines theoretical background, live demonstration, and hands-on practice for students to sharpen their skills and unlock their creative potential.
Each course is informed by world- renowned methodology, taught in an intimate and highly personalized setting.
All levels of experience welcome, from new grads and apprentices to seasoned stylists. With no more than 5 students, each class is a custom experience tailored to you. Come ready to learn, ask questions, and hone your craft.
Receive completion certificates for each course
Level 1: Foundation
Level 2: Precision
Level 3: Creative
*Recommended stylists have at minimum attended or are currently 50% through a provincially approved 1400 hour/1 year Beauty Culture program from a recognized educational institution.
**Private classes are available and Carole will travel to teach at host salons.
Level 1 - Foundation Certificate
World-renowned technique, personalized instruction. Immerse yourself in the essential techniques of cutting hair. Learn the foundational skills and terminology behind this legendary methodology, starting with line, graduation and layering, then test drive your new knowledge with practical demos and individual practice.


What You'll Learn + so much more
Start each morning with a primer in theoretical background, followed by live model demonstration and hands-on practice. Your day finishes with a debrief and time for in-depth Q&A.
Day 1

Benefits and challenges of lines, graduation and layers

Understanding shape and sectioning

Drawing and interpreting headsheets

Blow drying techniques

Hands on practice / Live demonstration
Day 2

Choosing the right products and tools

The importance of balance and cross-checking

Finishing techniques

Hands on practice / Live demonstration

Recap and Q&A
Details
Registration includes one mannequin for each student, hair products, a student guide and certificate of completion. Refreshments are provided throughout the day.
Other Class Dates
Level 1 - Foundation: Oct 5+6 | Nov 4+5 | Dec 2+3
Level 2 - Precision: Oct 21+22 | More dates coming soon
Level 3 - Creative: Coming Early 2019 

Your Educator, Carole Lemire
Inspired by life long learning: Top 10 Alberta Hair Stylist of the Year & finalist in the prestigious National Wella Trend Vision competition, Carole Lemire is a Certified Sassoon Educator and Founder of Soho Master Hair Stylists.
Her passion for hair is matched only by her commitment to learning. As a fierce practitioner of modern cutting and colouring, her own continuing education has included over 10 diploma courses at Sassoon Academies in Toronto, Los Angeles & London, England. She has trained with industry titans such as Mark Hayes (Sassoon, International Creative Director), Traci Sakosits (Sassoon, North American Creative Director), Stephen Moody (Wella, North American Education Director), Mazella & Palmer, and Johnny Ramirez & Anh Co Tran (Academy Ramirez Tran). Closer to home, she interned with local salon legend joining her exclusive creative team before opening her own salon in 2010.
As an Educator, Carole mentors and trains apprentices and experienced stylists out of Soho, passing on her unique vision, depth of knowledge and creative inspiration. In 2017, Alberta Apprenticeship and Training celebrated her ongoing contributions to the industry with the coveted 2017 Top Mentor Award.
To view a list of some of Carole's training history click here.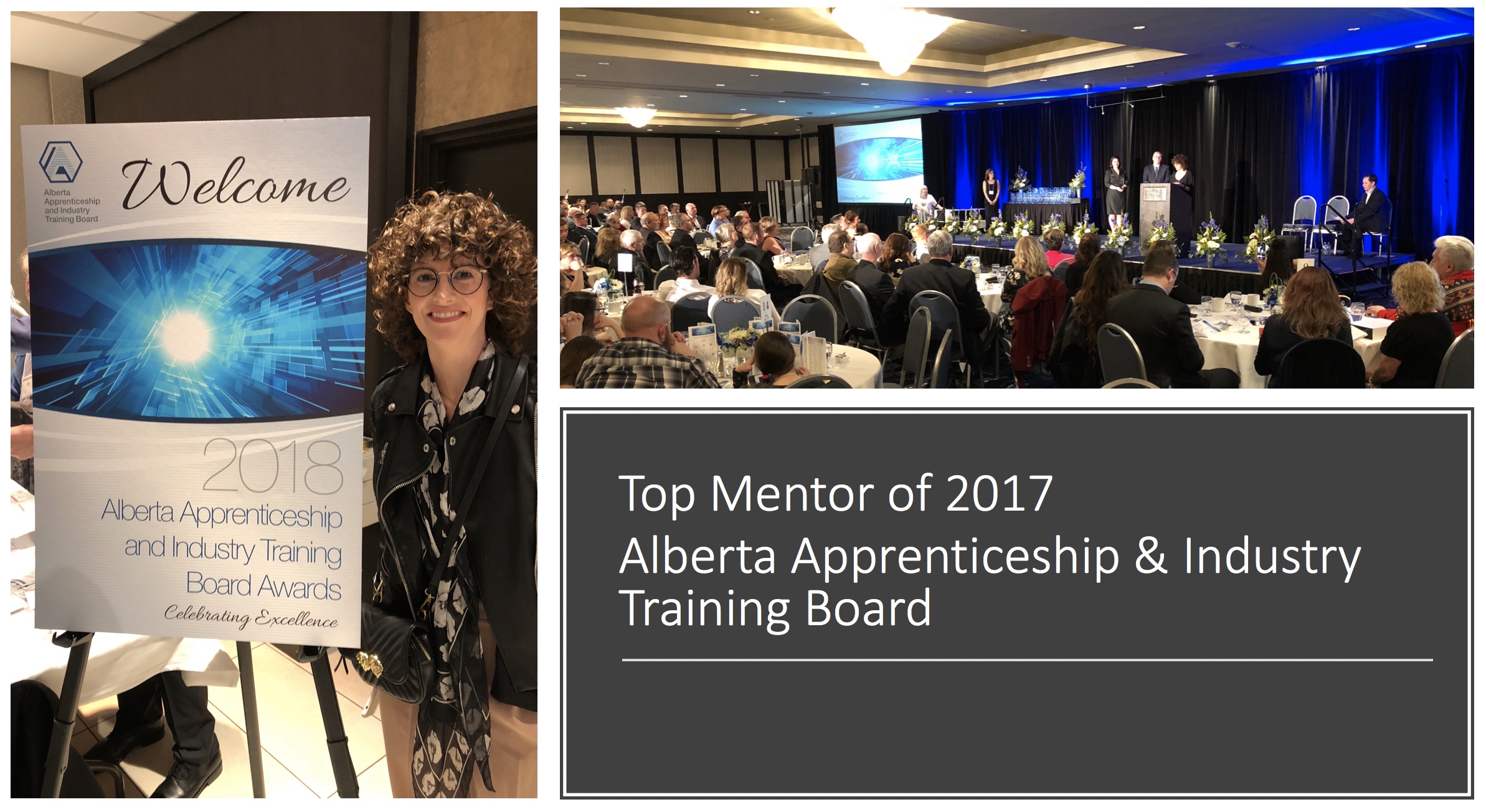 When & Where

11815 40 Ave NW

Edmonton, AB T6J 0R8
Canada

Sunday, 4 November 2018 at 9:30 AM

-

Monday, 5 November 2018 at 6:00 PM (MST)
Add to my calendar