Actions and Detail Panel
Level 2 Bio-Workshop Series - Vancouver 2017
Sat, 16 Sep 2017, 8:00 AM – Sun, 28 Jan 2018, 6:00 PM PDT
Description
Level 2 Bio-Energy Healing
The Level 2 Bio-Workshop Series includes 4 interactive training weekends:
Bio-Body: September 16/17 2017
The Bio-Body Training incorporates the presence of the Happy Root Chakra, the juicy secrets of the Sexy Sacral Chakra and the Power of the Warrior Solar Plexus Chakra, building a foundation for the Bio-Body to break out of the box and imerge into being.
While reinforcing the initial 12 techniques, the Bio-Body Training includes 4 new and powerful techniques to combine with 3 Bio-Energy strategies, making them effective for treating physical ailments.

Bio-Mind: October 14/15 2017
The Bio-Mind Training is a unique integration of the Healing Heart Chakra and the Intuitive Brow Chakra, with processes to master the power of the mind and detox, open and expand the heart.
The Bio-Mind training takes the techniques beyond the physical into the magical realm of Psychic ability, emotional release, and pattern breakthroughs. This training includes 4 advanced Bio-Energy Healing Techniques.

Bio-Spirit: November 4/5 2017
The Bio-Spirit Training begins with the expression of the Creative Throat Chakra and expands with the spiritual connection of the Magnificent Crown Chakra. The Bio-Spirit Training ends the journey of 'doing' and marks the beginning of a life full of 'being.'
This training incorporates 4 new Advanced Bio-Energy Healing Techniques and will take the student to the next level of practice; beyond the limits of time and space and into the realm of infinite possibilities.



Bio-Pro: January 27/28 2018
The Bio-Professional Training reveals the 3 components behind illness and how to create long lasting health and well-being

A treatment plan for over 100 ailments

A break down of the 6 structures behind the success of Bio-Energy Healing


A complete set of Bio-Energy Healing Techniques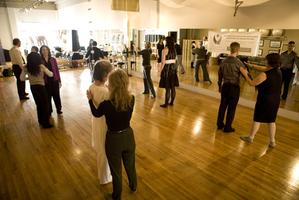 Dates:

Bio-Body September 16/17, 2017
Bio-Mind October 14/15, 2017
Bio-Spirit November 4/5, 2017
Bio-Pro January 27/28, 2018
Times:
Saturday 8am-6pm
Sunday 8am-6pm
Venue:

Holiday Inn & Suites Downtown Vancouver, 1110 Howe St., Vancouver, BC, V6Z 1R2

Training Tuition: $6495 + GST = $6819.75
Early Bird discount available before June 30, 2017!
Option #1 Save $2055
Early bird tuition $4440 + GST = $4662.00
Pay Early Bird Tuition in 3 payments:
Payment #1 Pay registration fee of $350 up front
Payment #2 Pay $2156 on April 30, 2017
Payment #3 Pay $2156 on June 30, 2017
Option #2 Save $2500
Pay up front and save an additional 10% on the early bird tuition
$3995 + GST = $4194.75
Payment and Refund Policy:
Course fees are due in full prior to the training start date. Up to 60 days prior to training there is a $100 non-refundable/non-transferable registration fee. Less than 60 days prior to training, fees paid up to $350 are non-refundable but can be transferred to future training up to 7 days before training begins. Less than 7 days prior to training, no refund or transferring of fees can be applied. There are no refunds once applicable tuition fee has been transferred.
Private treatment:
Students are recommended to complete 12 Bio-Energy Healing sessions with a listed practitioner from Michael D'Alton's School of Bio-Energy Healing. Discounts are available.
If you have any questions please feel free to contact Michael
Training Office: 604-688-5177
or e-mail: inspire@daltonsbio.com