Description
Want to dive deeper into some swirling watercolour skies? This class is for everyone who has already had an intro into watercolour galaxies and is ready for more. This Level 2 class will build on the same basic wet-on-wet painting technique as the introductory class, but now we'll be working on a bigger canvas to give more room for exploring the subtleties in colour blending and incorporating silhouettes of natural skylines to bring these magical galaxies down to Earth.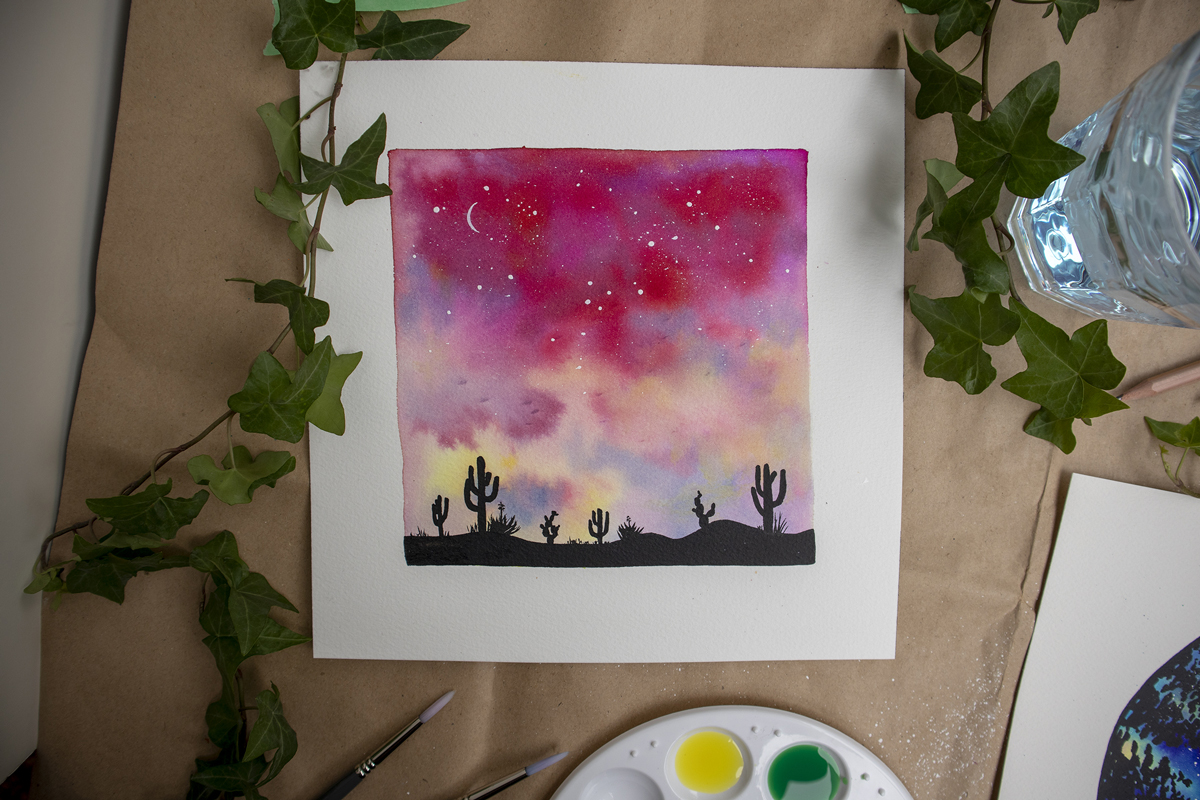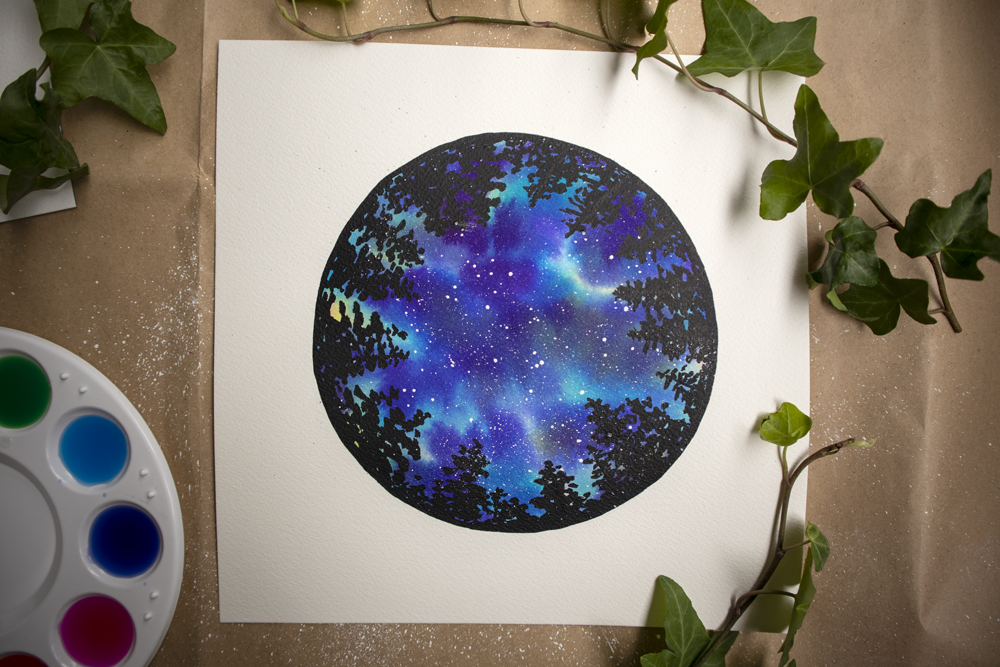 Join artist Stevie Driscoll as she continues to guide you in your watercolour journey. This workshop is suitable for anyone who has already taken her introductory watercolour galaxy workshop or has some painting experience. In the class, you'll get everything you need to make 2 different paintings on high quality 100% cotton paper, wonderful to display proudly for yourself or even give as gifts.
Come spend the evening with us in a relaxing, creative environment at the charming Proof Studio Gallery in the Distillery District and make something beautiful.
..............
About the instructor:
Stevie Driscoll is a graphic designer and artist. After years of working behind a screen, she craved an artistic outlet where she got to work with her hands and play with paper and paint instead of just pixels. What was once a hobby, her watercolour painting and hand lettering artwork has blossomed into Mumbleweeds, a colourful line of paper goods and gifts.
Visit @Mumbleweeds on Instagram to see Stevie's paintings and get a glimpse of previous workshops.

Please note:
This workshop needs at least 4 participants to run. If you sign up and there aren't enough people, you can get a refund or have your ticket transferred to the same workshop on a different date. Thanks for understanding!
Email Stevie at hello@mumbleweeds.com for any questions.