Level Up: How to Thrive in the Professional World as Somali-Canadians
Description
SNABPI Toronto Presents:
Level Up: How to Thrive in the Professional World as Somali-Canadians. Join us as we learn about the professional journeys of those from the Somali community.
**Registration will begin at 4:45pm and the program will start at 5:30pm. Please arrive on time. Light refreshments will be served.


Agenda:
4:45-5:30pm - Registration
5:30-5:35pm – Introduction
5:35-5:45PM - SNABPI welcome
5:45-6:00pm - Keynote Speaker: Hassan Djirdeh
6:00 - 6:10pm - Q&A
6:10-6:55pm - Panel Discussion: Part 1
6:55-7:15pm - Salah/Refreshments Break
7:20-8:00pm - Panel Discussion: Part 2
8:00-8:25pm - Networking Session
8:30pm - End of event




Keynote: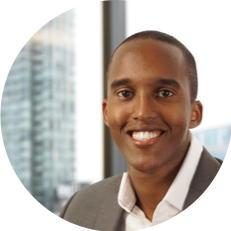 Hassan Djirdeh, Front-end Developer at Shopify
Public speaker, author, engineer, and one of Canada's 30 under 30 developer award winners (2019) - Hassan is a self taught developer and currently works within the Platform team at Shopify. Prior to starting at Shopify, Hassan worked for a consulting firm where he had the opportunity to help a variety of different clients build and scale their front end applications.

Hassan is also the lead author of Fullstack Vue, an in-depth guide to building real-world Vue applications. Keen on always finding ways to explain things as simple as possible, Hassan has given multiple workshops and conference talks, and has published numerous articles/blogs on topics he's passionate about.


Moderator: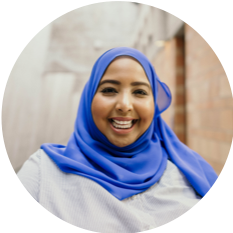 Hibaq Gelle, Senior Program and Policy Analyst at Ontario Ministry of Children, Community and Social Services
Hibaq Gelle is an award-winning tri-sectoral leader in the areas of community development, policy development, stakeholder engagement, and business strategy. Hibaq's passion and commitment to equity has compelled her to work towards improving outcomes for the most marginalized, including working on multi-million dollar capital projects and system level changes in policy.
She has a decade of experience working with various levels of government, the non-profit sector and private industry to rethink and align community investments. In recognition of her contributions to city building, she has been awarded the CivicAction Emerging Leader Award, YWCA Woman of Distinction Award, Community Benefit Champion Award, and the Canadian Urban Leadership Award.
Hibaq has a Bachelor of Applied Science from the University of Guelph, a Diploma in Health Promotion from Humber College, an Advancing Equity, Building Youth Capacity Certificate from York University; and a Certificate in Leadership from the University of Toronto, Factor Interwash - Faculty of Social Work and United Way Toronto.
Currently, Hibaq is a Senior Program and Policy Analyst at the Ontario Ministry of Children, Community, and Social Services where she works towards improving outcomes for youth in the justice system. When she's not at work, you will find Hibaq enjoying her love of reading or discussing the next big system shift!
Panelists: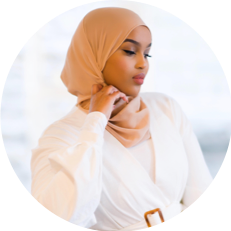 Osob Mahamud, Fashion and Beauty Influencer
Osob is a beauty and fashion influencer and clothing designer based in Toronto. Stepping away from her career in healthcare, she turned her passion for makeup and design into a successful social media channel. She began sharing her beauty shots in 2016 and has worked with various brands from Aldo and Dyson to L'Oréal, Estée Lauder and Group Marcelle among others. Her ultimate goal is to show young women that modesty can be fashion forward and beautiful.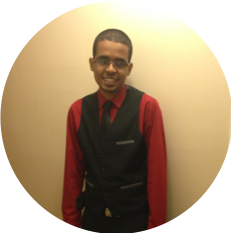 Ahmed Abukar, Financial Analyst at RBC
Ahmed is a visually impaired accountant with a CPA designation. He came from Somalia. He did not speak any English, had not been to school, and he did not even know about adaptive equipment's available to people who are visually impaired. Up until the age of 9, due to his visual impairment, he was not able to go to school because Somalia had no services or accommodations to assist people with a visual impairment. He recognized only a few letters of the alphabet, which his father had taught him at home. Learning English was a huge challenge, but now he is fully bilingual (English and Somali).
Currently, he works for the CFO team at RBC as a Financial Analyst. His career at RBC began with an internship through the Career Edge Program as an Analyst, Fund and Data Reporting. As a result of the package of assets that he brought to the table, he was able to turn this internship into a full time role as a Fund Accountant. Through hard work and determination, he was then able to turn the Fund Accounting role into his current role with the CFO team. In the long run, his goal is to accumulate valuable experiences and work his way up to a senior level position with RBC.
During his free time, Ahmed enjoys giving back to the community as it is vital for him to make the road smoother for the next person. There have been many people that have made a difference in his life and he strives to make a difference in other people's life in their honour.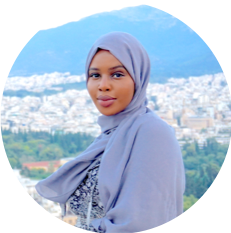 Fawzia Yusuf, Senior Primary Inspector at Canadian Food Inspection Agency
Fawzia Yusuf graduated from the University of Toronto (Mississauga) with a degree in Chemistry and Anthropology. She later pursued a post-grad certificate in Regulatory Affairs at Humber College. Fawzia, now, works as a food inspector with the federal Canadian Food Inspection Agency. She is passionate about empowering Somali youth by way of helping them navigate the start of their careers. Fawzia accomplished this by taking part in community initiatives such as S.E.A.P. (Student Education Attainment Program) as a mentor for Somali youth and Visions of Science where she helped expose youth in low-income communities to the STEM field. Fawzia tries to live by the term "be the person you needed when you were younger.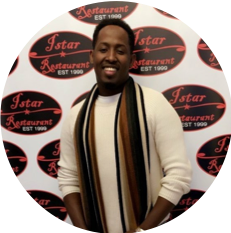 Mahamed Elmi, Owner of Istar Restaurant
Mahamed Aden Elmi is the owner of Istar Restaurant. Istar was established by Mahamed's mother in 1999. He joined Istar in 2000 when he moved from Holland, where he grew up.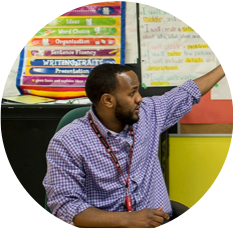 Ahmed Omar, Educator