Join us for a three-session course about Digital Marketing Strategy and Branding for online success.
About this event
Bold Leadership courses are a bite-sized learning series that dives into one digital transformation topic with experts. Over three sessions, two hours each, you'll get strategic insights, understand questions to ask and talk about technology options.  
Level-Up Your Digital Marketing Strategy and Brand
3 sessions on Fridays: October 15 , 22 & 29, 2021 | 10:00 AM – 12:00 PM | 6 hours of live, interactive learning
Do you have a marketing plan? Is your brand documented? Do you have a content or campaign calendar to keep you on track? It's easy to focus on day-to-day marketing activities, but without an overall strategy you may be wasting your time and money.
Session #1 – Branding for Online Presence - October 15th, 2021
Session #2 – Digital Marketing Strategy - October 22nd, 2021
Session #3 – Content/Campaign Planning - October 29th, 2021
This series includes three sessions, on October 15 , 22 & 29 that are two hours each.  
At the end of the course, you'll have:
Documented your brand and identified areas for improvement
Developed a digital marketing plan including strategies and tactics
Created a content marketing strategy, including content ideas to implement
Collected free or inexpensive digital tools to create content faster and cheaper
Marketing is key to driving revenue. All businesses need a strategic approach to ensure they're making the most of the time, energy and money spent on marketing.
Is this program for you?
Participants who can commit to the following items will get the most out of the course
Full attendance for all three sessions 
Ability to complete program activities outside of the course, approximately three hours 
Willingness to share your perspectives and experiences with peers in the group  
The ability to lead and implement changes in your business  
Ability and willingness to provide implementation data and program feedback to AWE for rolled-up project reporting (Individual and business information will be kept confidential) 
Required Technology
Access to a computer with reliable Internet access.
Ability to print session materials as required, or as preferred. 
Program Format 
Six hours of online, live learning with access to a learning portal
One hour a week outside of class to complete pre-work or activities
Price  $49 + GST
This course is capped at 30 participants to ensure a quality learning experience. Please register today if you're interested. 
Please note: This course is only open to Alberta-based women or non-binary entrepreneurs
Series Presenter:
Jenifer Horvath, Business Advisor AWE
Jenifer Horvath is passionate about supporting women to achieve their goals, in their own way. She has over 20 years of marketing, product management, management consulting, and coaching experience. She's worked with international organizations such as Playtex, Campbell Soup, and EPCOR; Alberta-based organizations such as Alberta Motor Association, Alberta Milk, SAIT and Edmonton Economic Development; and many small businesses and start-ups. Having developed and implemented many strategic plans, she offers high-level insights as well as executional discipline. Her intellect, however, is pleasantly softened by a compassionate, considerate personality. As described by a previous co-worker, "she's sharp, without the sharp edges."
Jenifer works part-time at AWE as a business advisor and coach helping Alberta women start, build and scale their businesses. When she's not at AWE, she runs her own business, HeartLifted, coaching moms to achieve success on their own terms. Jenifer is an International Coaching Federation (ICF) member.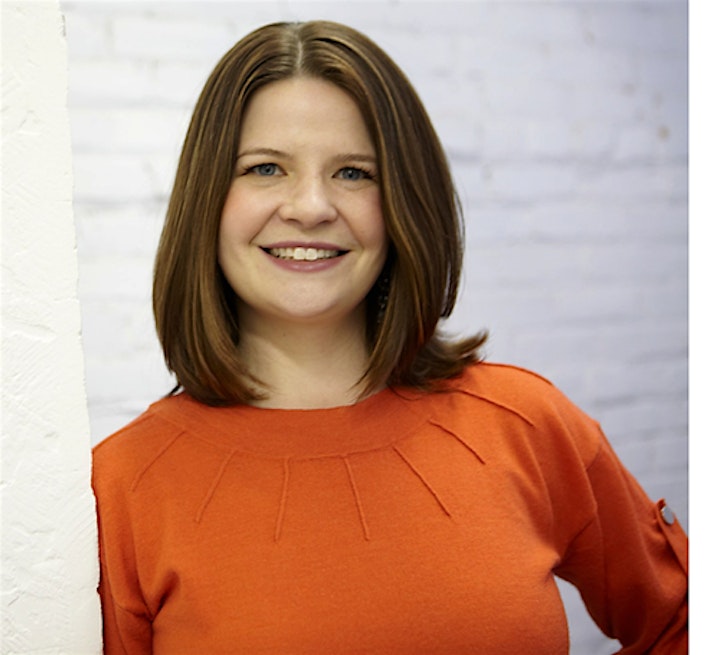 Date and time
Location
Refund policy
Organizer of Level-Up Your Digital Marketing Strategy and Brand