Location
16 Rutherford Road South
Empowered 4X Unit 205
Brampton, ON L6W 3J1
Canada
Refund policy
Contact the organizer to request a refund.
Eventbrite's fee is nonrefundable.
A seminar to equip you and your team with tools for your sales process. Turn leads into revenue and stay ahead of your competition!
About this event

Empowered 4x and ACBN are happy to announce the first In-Person Event of 2022!
Being back to normal might not be easy for some, but if you would like to have a face-to-face experience and have the opportunity to network and socialize, this is for you.
Are you an office manager, business owner, marketing and sales personnel, agent, part of a business firm, consultant, etc.?
Are you in a position where you master some areas of marketing, but continue struggling with closing deals or generate revenue from leads? Or do you need help with both?
Sales and marketing are responsible for attracting, nurturing, delighting your customer and closing deals. Marketing helps generate the content to capture the audience, Sales then closes the deal
Join us as we cover the essentials of Marketing & Sales
Starting July 5th, every Tuesday in July for two hours a day (12:00 pm to 2:00 pm)
WEEK 1 - Business Planning / Goals and Objectives
WEEK 2 - Marketing Plan Roadmap /SWOT Analysis / Targeting Verticals
WEEK 3 - Customer Delight and Satisfaction /Closing the Sale/Value Proposition
WEEK 4 - Overcoming Objections / Closing the Sale
For this seminar get information on Running Your Business Sales & Marketing 101 by Alton Brooks B.A (Econ)
Note: The premises do not have elevator, only stairs are available.

KNOW YOUR MODERATOR
Alton Brooks B.A (Econ)
Graduated from Concordia University in Montreal, Alton earned a degree majoring in Economics and Finance with a minor in Computer Science and is currently a full time investor and principal strategist for 5th Dimension Trading, home of the proprietary and world renowned 5th dimension trading system.
An energetic and charismatic personality who likes to see people learn and understand the value of creating increased revenues via a variety of tried-and-true methods. He has been the dynamic television and radio host of the "Smart Investing Show With Alton Brooks " and also managed a large computer manufacturer in the GTA, increasing their sales even during covid-19 lockdowns.
Alton brings a unique perspective whether talking about business in general or creating a sales plan and inspires his audience to pursue greatness.

BENEFITS
You will:
Gain hands-on world-class experience to inspire and elevate you to creating sales
Deepen your knowledge of the sales cycle and how it relates to your business
Learn how to target and find your right customer and winning the business
Understand the motivation and behaviours of your customers
Know how to determine and make a price strategy and position your offering
Learn to maximize your customer service skills
Step up and stay ahead of the competition
Increase your revenues
Get discounted rates for software, hardware and printing systems from Xpress Software Solutions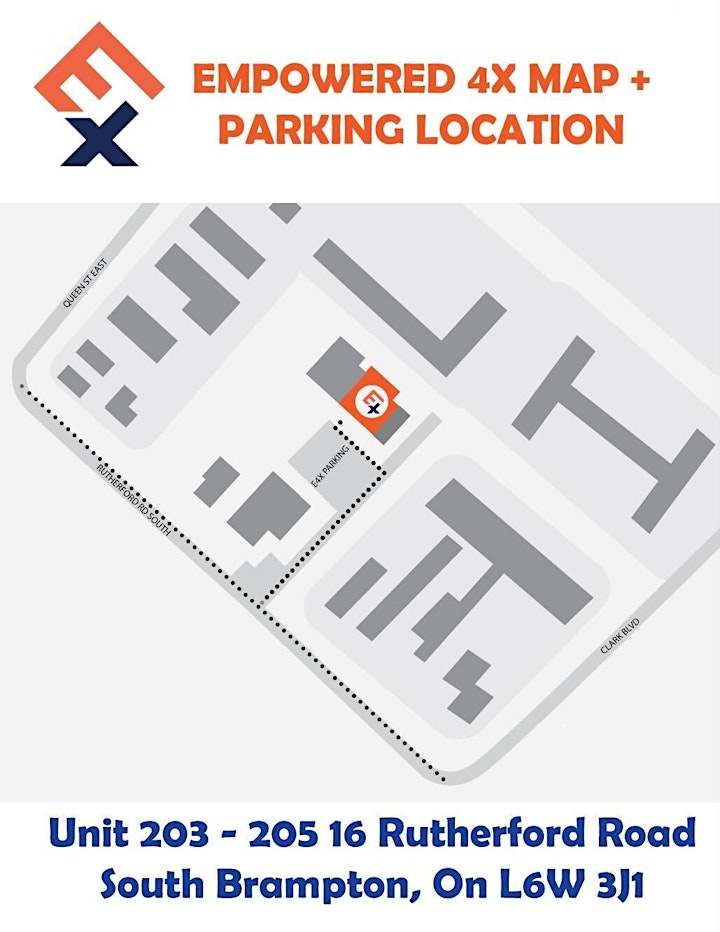 PLEASE NOTE:
You need to register to attend this session.
If you require any accommodations to register or to ensure your full participation in this event, please let us know at programs@empowered4x.com.
MEDIA CONSENT:
Photographs and video recordings may be taken at this event. Your image may be used in printed and electronic publications for promotional and educational purposes and may be made available to the media and other third parties or published on the Internet. By registering for any of our events, you understand and acknowledge that your image may be taken and used at our discretion. If you have concerns about your image being used for these purposes, please send and email to programs@empowered4x.com