Leveraging Social Media (Part 1) - A Workshop with Chris Milton
Description
Would you like to start working with Digital Marketing but you don't know where to start? Perhaps you have many skills but struggle to showcase your work? Or are you lacking confidence for interviews?

Unlock the digital marketer in you with this WORKSHOP + DIGITAL MARKETING CHALLENGE tailored exclusively for Langara College students. Facilitated by Chris Milton, entrepreneur and digital marketing expert, this course will give you the skills you need to make an immediate impact in the industry using social media skills to develop your personal brand.


Workshop Full Agenda
Day 1 :: CHAT DAY LEARNING THE BASICS - September 29 (Friday), 2-4 pm (Room T228)

Graduating with Momentum - How to make an impact on the industry immediately
Leveraging Social Media to build your brand
Resumes aren't good enough - building your brand while you are a student
** 21-day Digital Marketing Challenge **

Daily tasks received through email to help improve your digital brand
Coaching tips from Chris Milton
Succeed in the challenge and get an exclusive invitation for DAY 2
Day 2 :: FIRESIDE CHAT - October 20 (Friday), 2-4 pm
Debriefing of the challenges: results and best practices

Group discussion
1 hour Q&A
Who should attend the workshop
Langara College students who are interested in developing digital marketing skills.
About Chris Milton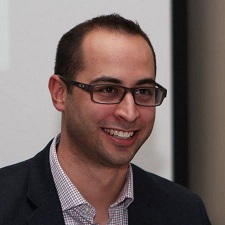 Chris is a driven marketing pro, entrepreneur and impact player. Through his journey of sales, marketing, and utilizing technology has found brought him to real estate, specifically working with developers on their multi-family projects. Learning his sales chops while working retail for Nike, Chris thrives in high growth and performance environments. His experience is highlighted with stops in Sportswear, E-commerce, Tech, Food & Beverage and Real Estate Development. Seeking to understand businesses from the inside-out, Chris adds value for his clients by looking at how the entire business will be impacted by marketing, technology and operational initiatives. While business is his game of choice and he often is asked to speak on his experience, his wife, daughters and dog are his favourite topics of conversation.
Connect with him on LinkedIn.