Zonta Club of Halifax proudly presents "Leveraging The Hidden Job Market To Land Your Next Job"~ delivered by Maureen Farmer
About this Event
Learn About Leveraging The Hidden Job Market To Land Your Next Job! (a limited offer in support of Zonta Halifax)
Maureen Farmer, CEO and Founder of Westgate Executive Branding & Career Consulting, is delivering this information packed workshop and will share her expertise on a number of topics that could successfully land YOU, your next job!
She will be including her new resources that address hiring in these times of a Global Pandemic as well as her own proven strategies to navigate this elusive job market. Seating is very limited (25) so do not delay! We require a minimum of 10 registrants to run the program.
ABOUT ZONTA
• Zonta International was founded in 1919.
MISSION
We are a leading global organization of professionals empowering women worldwide through service and advocacy.
VISION
Zonta International envisions a world in which women's rights are recognized as human rights and every woman is able to achieve her full potential.
In such a world, women have access to all resources and are represented in decision making positions on an equal basis with men.
In such a world, no woman lives in fear of violence.
With more than 30,000 members belonging to more than 1,200 Zonta Clubs in 67 countries and geographic areas, Zontians all over the world volunteer their time, talents and support to local and international service projects, as well as scholarship programs aimed at fulfilling Zonta's mission and objects.
OBJECTS
• To improve the legal, political, economic, educational, health and professional status of women at the global and local level through service and advocacy.
• To work for the advancement of understanding, goodwill and peace through a world fellowship of members.
• To promote justice and universal respect for human rights and fundamental freedoms.
• To be united internationally to foster high ethical standards, to implement service programs, and to provide mutual support and fellowship for members who serve their communities, their nations and the world.
• Zonta International, its districts and its clubs are nonsectarian and nonpartisan. For more information please visit the Zonta International Website at https://www.zonta.org/
The Zonta Club of Halifax Proudly Presents: "Leveraging The Hidden Job Market To Land Your Next Job"
Delivered By: Maureen Farmer, Founder & CEO Westgate Executive Branding & Career Consulting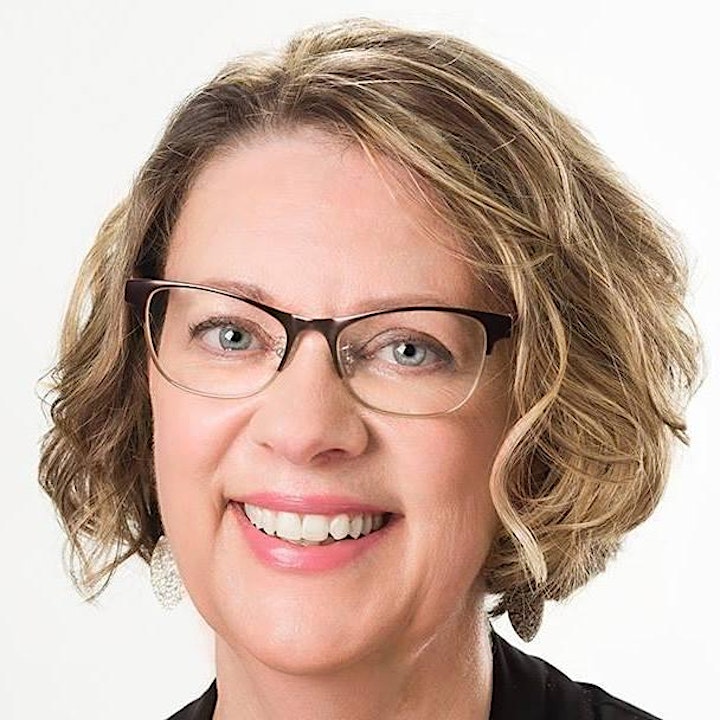 ~ ABOUT MAUREEN ~
Maureen is the CEO and Founder of an international Career and HR Services firm that is anchored here in Halifax and has 25+ years experience in Corporate Canada.
She is a 13-times credentialed career coach - CPHR,CCMC,CERM,CCS,CRS,CELDC,CPBS, CHJMC, CHJSC, CHRP,CDBS, CDSCC, CTPPAA-HJA
Foremost, Maureen is an award-wining executive career strategist and has worked with executives around the world to get them market ready in 30 days. She has successfully assisted them in negotiating an average of 15.5% increase in total compensation and has brilliantly defined their value proposition. ( Only one of her many superpowers).
Additionally, she is an author of the book "CEO Script Vault | Job Search Scripts for Busy Executives" and has written numerous career related articles.She is a representative of 5 Professional Memberships.
She has :
• Worked in large corporations in energy and financial services and in smaller organizations as well
• Been in business since 2011
• Worked in HR (recruiting, safety, employee services)
• Worked in Administration
• Created her own brand of successful and highly sought after career coaching and resume writing for clients, including C-Level Executives in Canada, the US and beyond.
Maureen's undeniable skill set of helping executives and professionals reach their goals - from Fortune 100 companies, privately-owned family companies and multibillion-dollar public companies across dozens of sectors, is known and valued around the world.
Westgate offers end-to-end Career Navigation Services. Within the service you choose, they deliver a done-for-you program that is designed for professionals who don't have the time (and frankly, the know-how) required for an extensive job or board of directors' search in the Hidden Job Market, never mind the exacting research and writing skills required to create your new personal branding package.