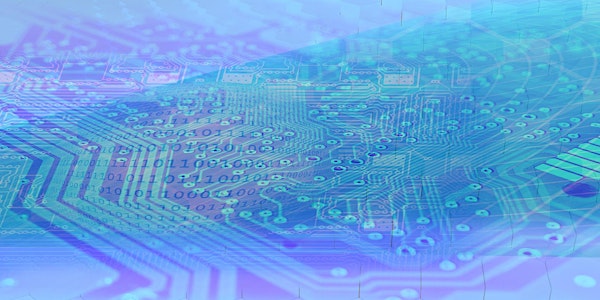 LexTech West
When and where
Location
McCarthy Tétrault Office 745 Thurlow Street Vancouver, BC V6E 0C5 Canada
Description
McCarthy Tétrault and the MaRS LegalX cluster have partnered to create #LexTechWest, a half-day conference that will convene entrepreneurs, lawyers and investors to explore and better understand the changing legal industry in Vancouver and across Canada.
The emergence of new technology is continuing to revolutionize how lawyers practice and how people access legal services. As entrepreneurship in the legal space continues to proliferate, a series of new challenges are beginning to emerge. From dynamic market needs to the rise of alternative providers, this event will explore how entrepreneurs and lawyers are navigating these new realities.
*This program qualifies for up to 2.75 hours of CPD credit under the Law Society of BC's mandatory regime.
---
Agenda:
Opening Remarks – Liam Brown, Founder and Executive Chairman, Elevate Services
1:00 – 1:30 p.m.
P

anel - Legal Entrepreneurship: Evolving Market Needs
1:30 – 2:15 p.m.
Moderator: Liam Brown, Founder and Executive Chairman, Elevate Services
Panelists:
Adam LaFrance, Co-Founder and CEO, Knomos

Alma Asay, Founder and CEO, Allegory

Jeff Musson, Founder, The ICT Centre for Dispute Management

Jack Newton, Founder and CEO, Clio
Panel - Acquiring Legal Services: Is It Getting Harder Or Easier?
2:15 – 3:00 p.m.
Moderator: David Cohen,Lead Director, Client Service Delivery, McCarthy Tétrault LLP
Panelists:
Suzanne Morris, Associate General Counsel, Telus

Fred Headon,

Assistant General Counsel, Labour & Employment, Air Canada

Frances King, Business and Account Manager, Microsoft
Break
3:00 – 3:15 p.m.
Panel – How Alternative Providers are Challenging BigLaw
3:15 – 4:00 p.m.
Moderator: Ralph Baxter, Chairman, Thomson Reuters Legal Executive Institute
Panelists:
Matthew Peters, National Innovation Leader, McCarthy Tétrault LLP

Shelby Austin, Partner, Deloitte Canada

Dan Lear, Director of Industry Relations, Avvo
Closing Remarks - Ralph Baxter, Chairman, Thomson Reuters Legal Executive Institute
4:00 – 4:30 p.m
---
Speakers & Panelists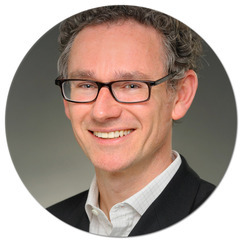 Liam Brown helps general counsel and law firm leaders design and implement successful strategies to improve effectiveness and efficiency. In 2011 he launched Elevate as the business of law provider of strategy, operations, technology and talent for legal departments and law firms worldwide. Elevate has won numerous awards and honors, most recently ranking #53 on the 2016 Inc. 5000 Fastest Growing Private Companies list. Liam was previously the Founder, President and CEO of Integreon, Inc., a global LPO, which he led from startup in 2001 to annual sales of $150 million by 2011, before he sold his stake to private equity investors. Prior to Integreon, he was the President, COO and Co-Founder of a pioneering Web 1.0 virtual data room technology company, which he sold in 2001 (now Merrill DataSite). Liam is a frequent speaker at legal conferences and regularly publishes articles about trends in the legal sector. He is also an active investor in emerging legal technologies, and an executive coach for founders of startups.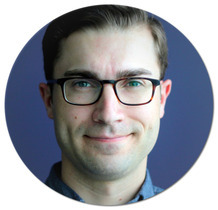 Adam LaFrance is a lawyer by trade but a builder at heart. A graduate of McGill Law and called to the bar in B.C. and Québec, his professional experience covers a range of legal practice at the Canadian Internet Policy and Public Interest Clinic, Davies Ward Phillips & Vineberg, and as a sole practitioner. In 2014, Adam co-founded Knomos to solve systemic issues in legal research and knowledge sharing.
Knomos is a web app mapping a visual knowledge network of legal information for research, education, and collaboration (think Google Maps for Law). The Knomos platform leverages data visualization and deep machine learning technologies to bridge the legal knowledge gap for everyone.
Knomos will release a first of its kind public beta in Fall 2016 thanks to key partnerships with Data BC, the Supreme Court of Canada, the Canada Media Fund, LegalX @ MaRS and Microsoft Accelerator.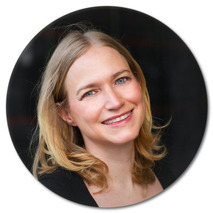 Alma Asay is the Founder and CEO of Allegory (allegorylaw.com). Allegory is a cloud-based collaborative litigation management tool used by many of the most prestigious law firms, corporations, and government agencies in the United States. Before founding Allegory, Alma was a litigator at top law firm Gibson, Dunn & Crutcher LLP. Alma is one of the first and only female BigLaw lawyers to found a legal technology startup, and was recently named by the ABA's Legal Technology Resource Center as one of 50 "Women of Legal Tech." She earned her J.D. from New York University School of Law.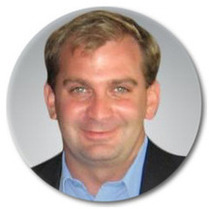 Jeff Musson is a mediator, arbitrator, negotiator, facilitator and ADR systems designer. His ADR practice focuses on commercial/business, real estate, technology and insurance disputes (both AB and Tort). In addition, he is also the founder of the ICT Center for Dispute Resolution.
Jeff's wealth of experience in entrepreneurship and technology, together with his dispute resolution experience has provided him the opportunity to write several papers, including: "Workplace Culture Influences in Settling Disputes"; "Promoting Mediation to Businesses as a Viable Alternative to Court"; and "The Role of Technology in Mediation." He has a Bachelor's of Arts degree and a Bachelor of Commerce degree. Jeff received his LL.M. in ADR, from Osgoode Hall Law School, York University.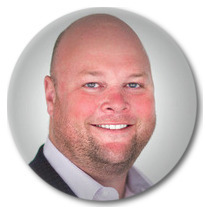 Jack Newton is the founder of Clio, one of the pioneers of cloud-based practice management. Jack has spearheaded efforts to educate the legal community on the security-, ethics- and privacy-related issues surrounding cloud computing, and has become a nationally recognized writer and speaker on these topics.
Jack has recently joined the board of the International Legal Technology Standards Organization (ILTSO), where he will help the organization craft standards for law office technology. He also co-founded and is acting President of the Legal Cloud Computing Association (LCC), a consortium of leading cloud computing in the legal industry.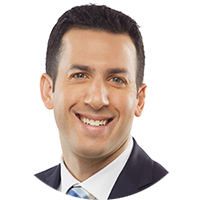 David Cohen is a lawyer at McCarthy Tétrault whose practice focuses on legal project management and pricing for client matters. He works closely with lawyers from each of the firm's offices and practice groups to develop fee estimates and alternative fee arrangements for new matters, and to track progress on various phases or components of existing files. David regularly provides advice to clients on different types of fee arrangements that may be suitable for legal projects. David is also engaged in process improvement initiatives at McCarthy Tétrault, and works with lawyers at the firm to develop new solutions and improve upon existing legal processes in order to help clients achieve their cost containment objectives.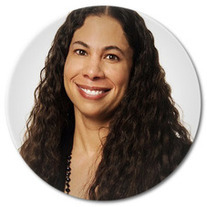 Suzanne Morris is Associate General Counsel at TELUS, currently responsible for supporting TELUS' real estate, environment and procurement teams. Suzanne's legal practice at TELUS has spanned 18 years and a wide variety of legal disciplines including product/service sales, computer and Internet law, first nations, advertising, entertainment, intellectual property, privacy, security, telecommunications regulatory law, litigation, media and government relations, international transactions, competition, real estate, environment and procurement. Suzanne's proactive, creative and client-focused approach has earned her considerable recognition – most recently a "Passion for Growth Award" for her work in leading the legal support of the TELUS Garden development project, TELUS' new landmark headquarters in Vancouver. Suzanne has a Bachelor of Commerce degree from the University of Manitoba and received her law degree from the University of Victoria.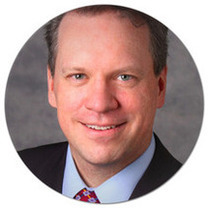 Fred Headon, Assistant General Counsel, Labour and Employment Law, at Montreal-based Air Canada, was the first in-house counsel to serve as President of the Canadian Bar Association and continues to serve as Chair of the CBA's Legal Futures Initiative.
At Air Canada he leads a team of lawyers, paralegals and support staff who are responsible for all aspects of labour and employment law. He also represents Air Canada in proceedings before various courts and tribunals and advises on matters ranging from collective bargaining to strategic corporate initiatives.
Prior to joining Air Canada, Mr. Headon worked in private practice in Montreal in the areas of labour, employment, human rights, privacy, and administrative law, as well as civil litigation. He has also taught Social Law and Administrative Law at the Law Faculty of the National University of Rwanda.
His work with the CBA, and, in particular, it's Legal Futures Initiative, were cited by Canadian Lawyer magazine when it included him in its 2013 and 2015 lists of Canada's 25 most influential lawyers. His contributions to the profession were also recognized by the Barreau du Québec (Québec Law Society) which awarded him the distinction Avocat émérite (or Lawyer Emeritus) in 2015.
Mr. Headon earned his LL. B. and B.C.L. degrees from McGill University in 1996 and earned his B.A. from the University of Winnipeg in 1992. He has been a member of the Quebec Bar since 1997.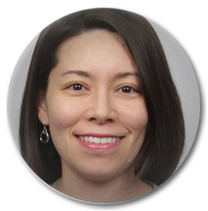 Frances King is a business and account manager at Microsoft, working in the Procurement and Contracting team of Corporate, External, and Legal Affairs. She oversees the budget and operation of the managed services engagements that the team has in place to deliver legal services for global procurement. Frances came to her current role from the Xbox group at Microsoft, where she was involved with IP licensing and business management. Prior to that, she worked at open source database platform MySQL, as well as Attachmate. She brings a business-based perspective to the question of how the team buys legal services and identifying areas of improvement and efficiency.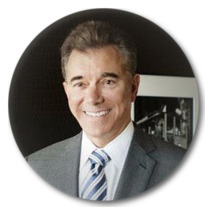 After leading a prominent global law firm for a quarter century, Ralph Baxter has turned his attention to a diverse set of activities, across the spectrum of the evolving legal profession. He aims to be a catalyst for progress in the way legal service is delivered.
He collaborates with law firms, legal technology companies, and corporate law departments on their strategies and execution. He is an active writer and speaker, including participation in law firm partner meetings, about the imperatives for change, the specific changes that are under way, and how the participants can make change happen. He also participates actively with organizations that study and promote innovation in the legal profession.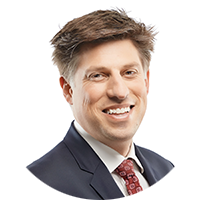 Matthew Peters leads all external initiatives at McCarthy Tetrault, including (a) the industry and client programs, (b) alternative pricing models and (c) innovative solutions for clients. In this role Matthew sits on the firm's senior leadership team.
Matthew also practices in the technology group at McCarthy Tetrault, with a focus on providing strategic advice to clients involved in large complex commercial transactions.
Matthew has been ranked among Canada's top lawyers by numerous publications, such as the 2015 The Best Lawyers in Canada in the area of technology law and information technology law, and he has been named The Best Lawyers' Vancouver Technology Law Lawyer of the Year in 2012 and 2015. He also appears in the 2013 Canadian Legal Lexpert Directory as a leading lawyer in the areas of computer and IT law, corporate mid-market, private equity and technology transactions; 2012 Chambers Global: The World's Leading Lawyers for Business in the area of information technology; and 2011 International Who's Who of Internet and E-Commerce Lawyers.
Mr. Peters was the recipient of the 2010 Lexpert Rising Stars: Leading Lawyers Under 40 award for his exceptional leadership and the high level of service he provides to his clients.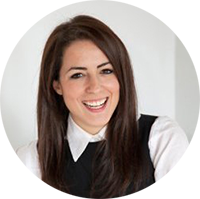 Shelby Austin is an advisor with MaRS LegalX and the Innovation and Growth Leader for Deloitte's Financial Advisory Practice and also leads its Legal Project Solutions ("LPS") offering. LPS focusses on managing large-scale document review and due diligence projects on litigation and competition matters and corporate transactions. Shelby also consults on Legal Spend Management for corporate legal departments.
Prior to joining Deloitte, Shelby was the Founder of ATD Legal Services PC ("ATD") in Toronto, which was acquired by Deloitte. Prior to founding ATD, Shelby was a Partner at a large Bay Street law firm where her practice focused on complex corporate and commercial litigation matters.
Shelby is also the recipient of several awards, including, the Risings Stars award given by Lexpert Magazine to Canada's leading lawyers under 40, and the Canada's Most Powerful Women: Top 100 award given by The Women's Executive Network (WXN). ATD was also named one of Canada's Hot 50 companies by Profit Magazine.
Shelby is an author of the 2015 release, A Practical Guide to eDiscovery in Canada, and has also published articles in the areas of e-discovery and legal outsourcing. She has also presented this year on various topics involving legal innovation, e-discovery, and outsourcing. Shelby also currently serves on the eDiscovery Implementation Committee, on the Board of Directors of Ladies Learning Code, and advises legal startups.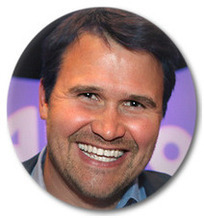 Dan Lear is a lawyer, blogger and legal industry gadfly. As a technology-focused business lawyer, Dan advised companies from startups to the Fortune 100, helping to develop agreements and terms for early cloud services offerings well before "the cloud" was an everyday norm. In 2014, Dan joined Avvo, an online legal marketplace, where he is the Director of Industry Relations and frequently speaks to lawyers and bar associations. Dan has been mentioned, featured, or published in The ABA Journal, Law Practice Today, Law Technology News, NWLawyer, Above the Law and other legal industry press. In 2015 he was named to the FastCase 50 – a group of entrepreneurs, innovators, and trailblazers in the legal profession – and in 2014 Dan was honored with the Washington State Bar Association President's Award for his participation in and and advocacy of legal technology projects locally and nationally. Find him on Twitter at @rightbrainlaw.