Sales Have Ended
Ticket sales have ended
So glad you're joining us. See you soon! Isabelle
Sales Have Ended
Ticket sales have ended
So glad you're joining us. See you soon! Isabelle
Description
Valencia Vibes
We're back in the Mission with a popup instalment, this time in Naked Kitchen's beautiful home and garden. This is an intimate venue so we only have 36 seats. Don't delay.
It's like a big family dinner if your entire family were made up of lesbians (all letters welcome!).

The evening starts with a welcome drink, then a family-style dinner in our own private space! Seating is assigned to ensure new connections, with an opportunity to meet new folks at dessert when we switch. Grab a friend and join us.
// The menu
- - -
Family style
- - -
One Glass of White, Rosé, Pinot Noir or Beer / or something non alcoholic
1 glass of any of the above then a cash bar for more
- - -
Dessert
- - - -

"Fallen Angel" Food Cake, Strawberry, Rhubarb, Vanilla Bean Gelato
An angel food cake (Adding a touch of butter makes this a "fallen angel") Served with a strawberry-rhubarb compote and vanilla bean gelato (Vegetarian, GF)
The fine print
Your ticket includes a family-style dinner, a glass of wine/beer or something non-alcoholic and the fabulous company of 35 like-minded LBTQ folks (all letters welcome!). Tickets are not refundable but they are fully transferable. If you buy a ticket and can't make it, feel free to sell/gift to a friend. We have limited seating so, if you are simply unable to attend, please let us know!
About Naked Kitchen
Naked Kitchen, a beautifully restored Queen Victorian built in 1870 located in the heart of San Francisco's Mission District. A gorgeous 1,200 square feet of decorated, private venue space to host exclusive experiential events and culinary offerings.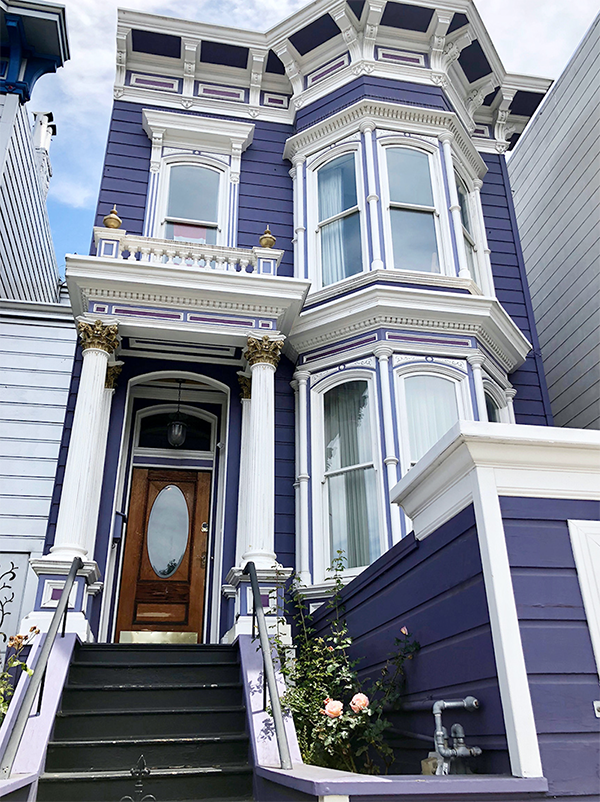 - - - -
Please note we take pictures at all of our events for future event promotion. You release Lezervations Event Society and each and all persons involved from any liability connected with the taking or publication and use of these photographs. You waive all rights you may have to any claims for payment or royalties in connection with any use or other publication of these images, regardless of the purpose or sponsoring of such use, exhibiting, broadcasting, web casting, or other publication irrespective of whether a fee for admission or sponsorship is charged. You have been fully informed of your consent, waiver of liability, and release before entering the event.
All this having been said, we are a not for profit and images are only used to promote our own events. Should you wish to not be photographed, kindly let us know at the beginnning of the event and we will do our best : )