Description
Welcome to the KW LGBTQ+ in Technology Meetup organized by makingspace.tech
We're hosting our monthly meet-up as per usual, but this time we're making it even more special by bringing in special guests: Polly Beats and nik harron! nik and Polly Beats will be joining us to showcase MONARCH, nik's interactive musical art installation that is as fun as it is engaging. Polly Beats will bring it to life with their musical expertise.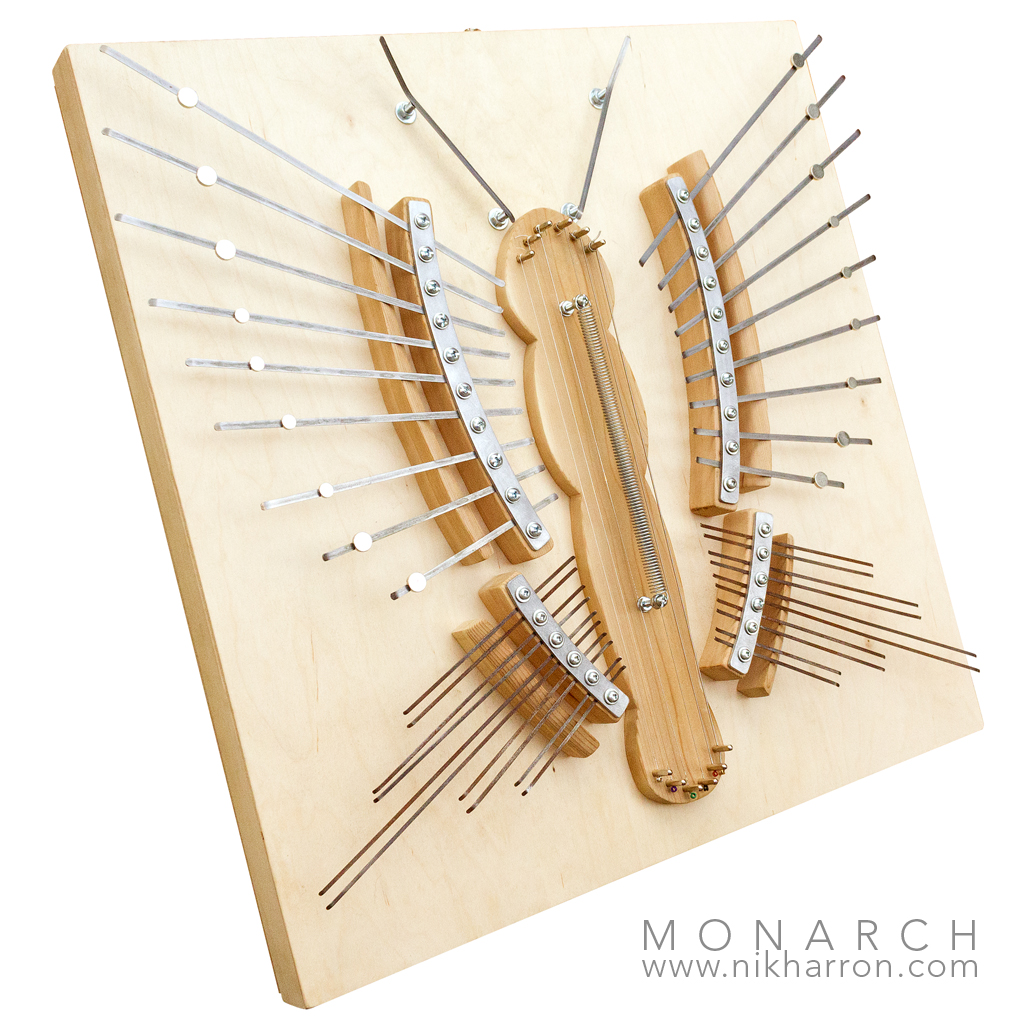 MONARCH is an idiophonic butterfly-shaped physical synth. Comprised of 38 magnetically-tunable oscillators, 4 kalimba elements, 6 strings, 2 removable steel picks, and a playable reverb spring. Contact mic'd internally with a piezo transducer, it combines the ability to play as a picked/plucked instrument as well as percussively.
Designed alongside a custom 3-scene real-time visualizer, the instrument and real-time digital interpretative computer graphics together comprise an interactive gallery exhibit.
nik will spend some time talking about his work with sounds and visualizations as a new canvas for his art; Polly Beats will operate it and play a musical piece for us.
Details:
Date: Sept 24th, 2018
Time: Doors open at 6:30pm, event to end at 9:00pm
Where: Vidyard HQ (8 Queen St. N - 3rd Floor)

What: Pizza and non-alcoholic drinks will be provided.
This space is wheelchair accessible, and will have gender neutral washrooms. Please come in the front door and take either the stairs or the elevator to the third floor. There will be someone on hand to check you in on the ground level who will open the doors as they are locked outside of business hours. If you arrive late, please note that the doors will be locked, but you can text Gord at 226-972-1707 and we will come down to get you.
We will provide vegetarian, gluten-free and vegan options for pizza. Water and non-alcoholic beverages will be provided.
If you have any other requirements you feel comfortable sharing please contact gord@makingspace.tech and we will do our best to accommodate them.
Admission requires RSVP as tickets will be checked at the door.

Who's invited?
Anybody who identifies as lesbian, gay, bisexual, trans, nonbinary, two spirit, asexual, queer, questioning and any of the identities that fall under the rainbow.
Friends and allies, we appreciate your support and would also like to share space with you.
To respect and acknowledge those who are not publicly out, only folks who have signed up will be allowed into the event. If there is any reason you would like to attend this event but do not feel safe doing so, please get in touch with us at gord@makingspace.tech or joy@makingspace.tech and let's talk and do our best to figure out how we can create a space where you feel safe.