About this Event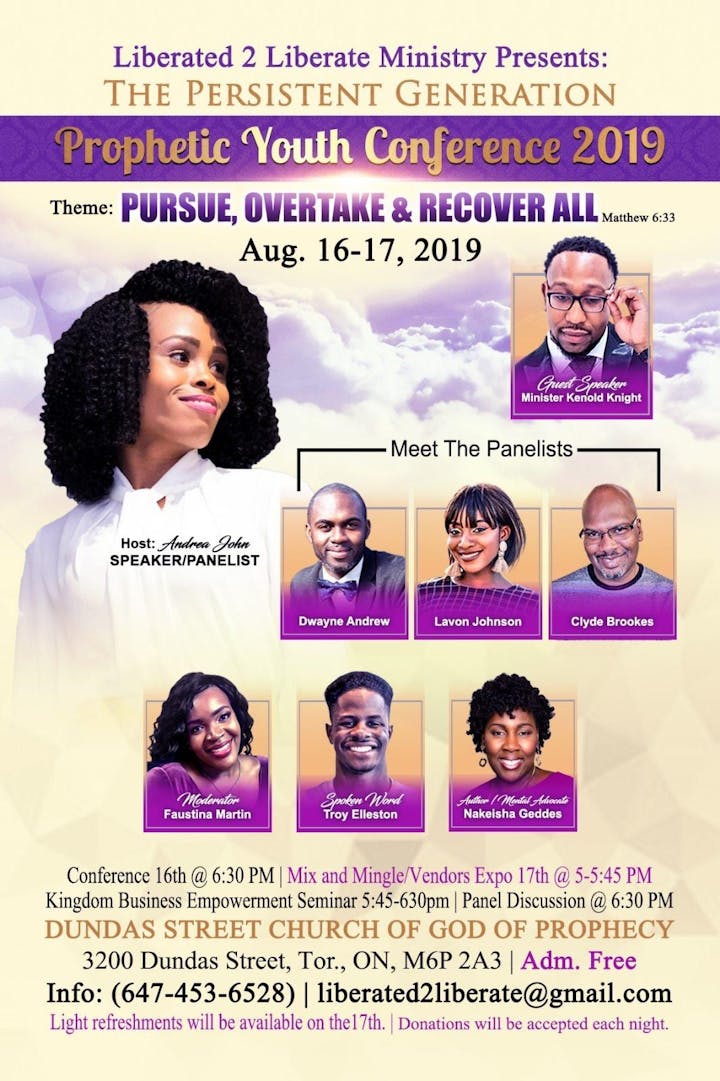 We are cordially inviting YOU to The Persistent Generation Prophetic Youth Conference on August 16-17, 2019. This event's purpose is to empower and encourage people to PURSUE the mind of Christ, to OVERTAKE His presence by living in it, and to RECOVER all the sacred treasures of the Kingdom of Heaven. Some key points we will be focused on throughout this event are:
The mind of Christ: Exploring what this is or what it means to have the mind of Christ, why having it is important, and how one can receive and maintain it.
The presence of God: What it is, why living in God's presence is important, and how to receive and maintain the presence of God in our lives.
The sacred treasures of the Kingdom of Heaven: What are they, why unlocking the sacred treasures of the Kingdom of Heaven is important, and how one can unlock and secure them.
The general program for the weekend is as follows: on August 16th, we will have a night service. Minister Kenold Knight, a member of Church of God of Prophecy, will be our guest speaker. He serves as the Youth Director—No Excuses Youth Eastern Canada COGOP.
On August 17th, we will begin the event with a mix and mingle session at 5-5:45 PM. There will be vendors present. Following this, we will have a Kingdom Business Empowerment Seminar at 5:45-6:30 PM. After which, we will close out the event with a Panel Discussion beginning at 6:30 PM. Light refreshments will be available.
We are praying that all attendees will leave this conference TRANSFORMED and desiring a deeper relationship with Christ.
Donations will be accepted each night.
Please feel free to contact us via email at liberated2liberate@gmail.com
We look forward to having YOU grace us with your beautiful presence. God bless you!
Shalom!
Andrea John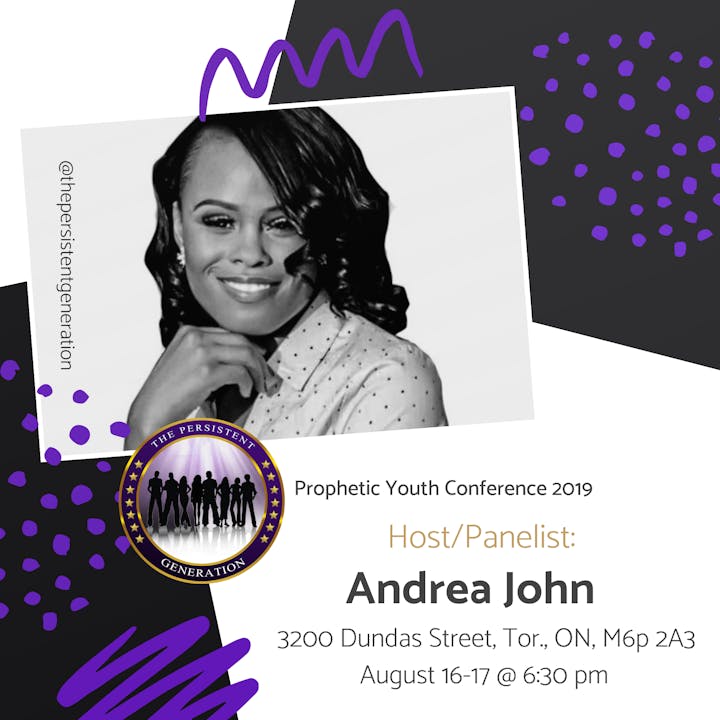 Andrea John is the Founder of Liberated 2 Liberate Ministry—The Persistent Generation is an extension of Liberated 2 Liberate. She is a Published Author, Transformational Speaker, Entrepreneur and Creator who is passionate about doing business for God.
Miss John graduated from Bible College July 25th, 2015 at the age of 24 with a Certificate in Biblical Studies and Christian Counselling (APS Specialist). Her desire is to obtain her Doctor of Divinity as the Lord permits.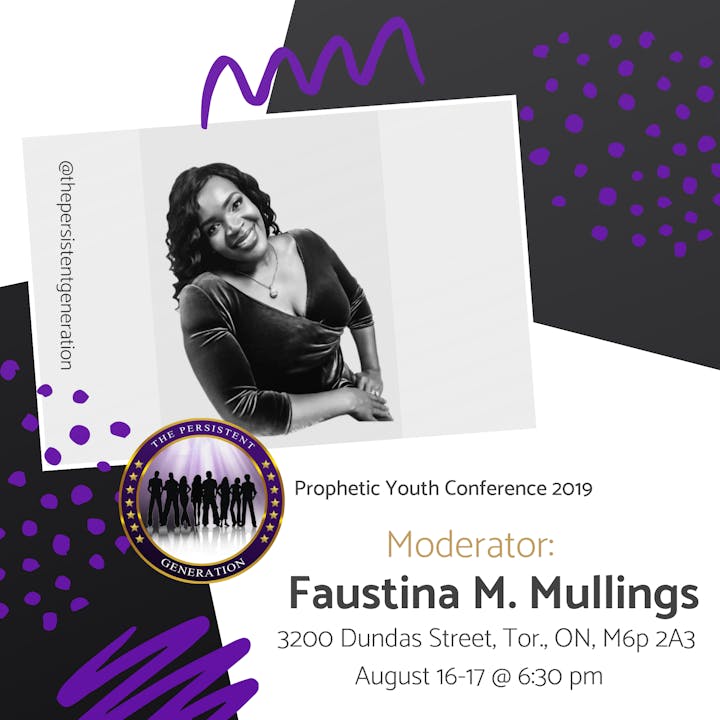 Faustina M.Mullings is a servant of the Lord and a graduate of Humber College with her Social Service Worker Diploma. She is currently enrolled in the B.A Humanities program at York University, and is an employee with the Toronto District School Board.
Mrs Mullings desire is to please God in all that she does.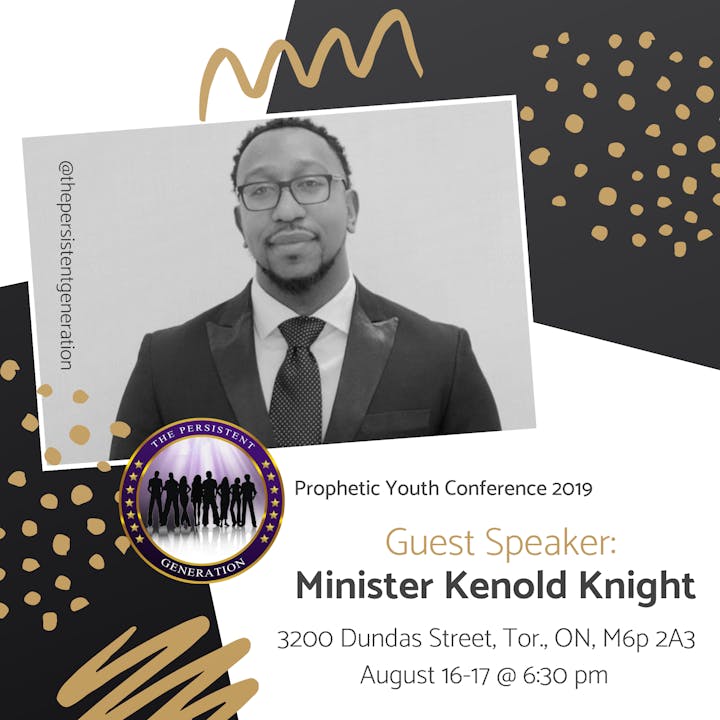 Kenold Knight is an ordained minister who is called and chosen for such a time as this — He is a preacher who happens to coach basketball. He is a member of Church of God of Prophecy — He is the Youth Director - NoExcusesYouth Eastern Canada COGOP.
Mr Knight is the CEO of KORE Inc.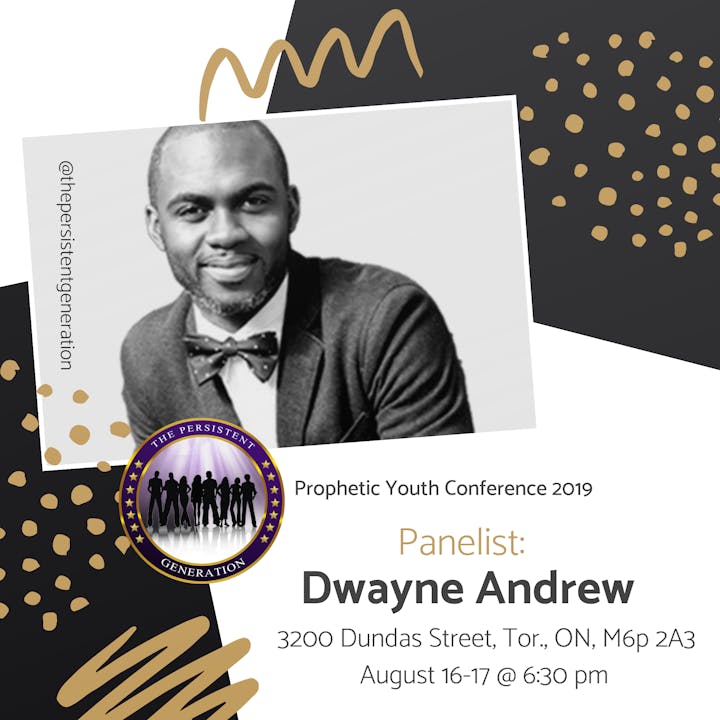 Dwayne Andrew is a servant of the true and living God (Jesus). He is honoured to be a a part of God's Kingdom. He is called, chosen, set apart and destined for greatness. He is passionate about pleasing God and loving His people unconditionally.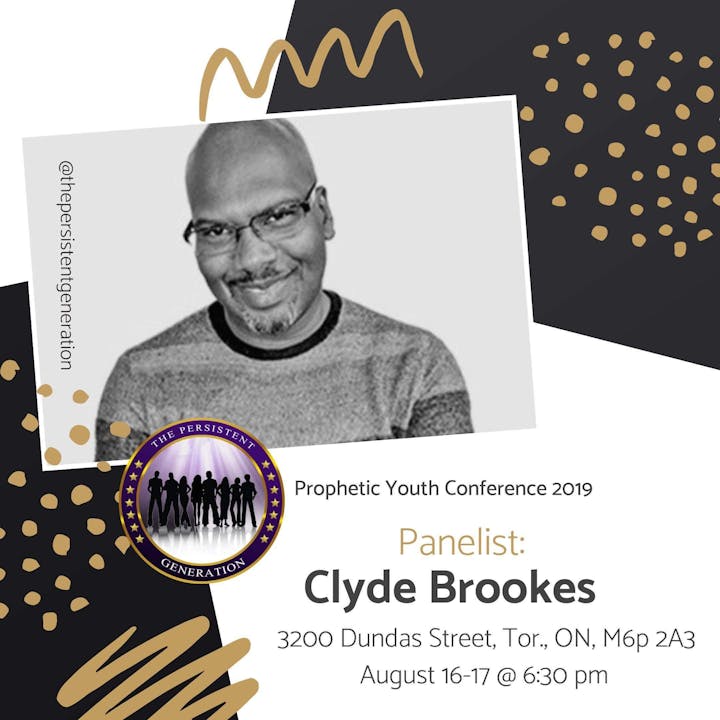 Mr Clyde Brookes is an amazing speaker who desires to do the work of God. He has the heart of a servant and is willing to advance the Kingdom of one.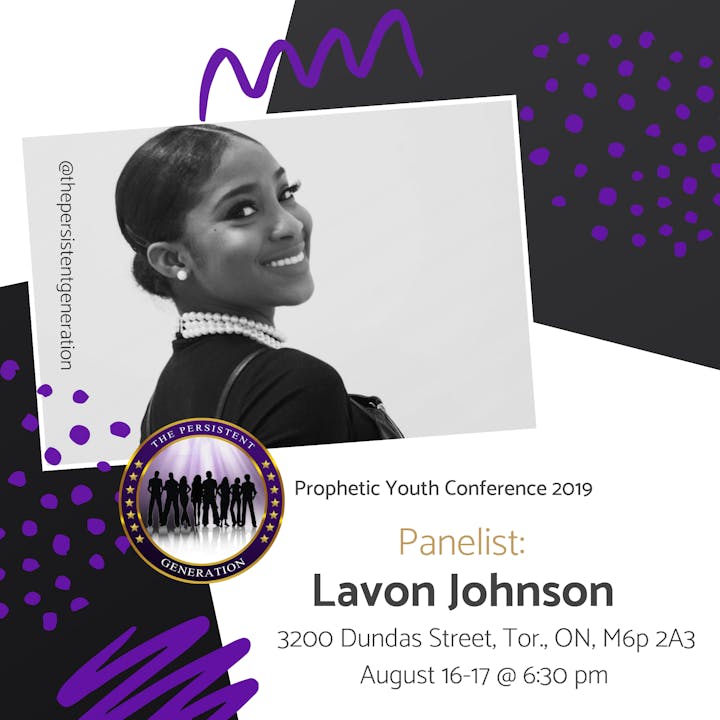 Lavon Johnson is a woman who knows her God. She is a Minister of the GOSPEL, an Award Winning Entrepreneur and future Criminologist.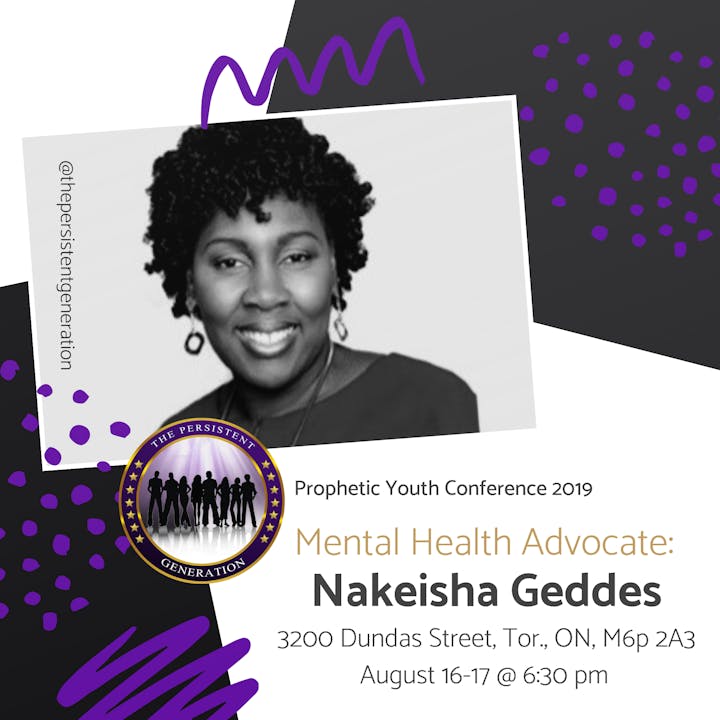 Nakeisha Geddes is the Co-founder and Director of Beyond Service-Choice Matters Inc. A vibrant individual, who is passionate about engaging with her community. She has dedicated her time and experience, organizing empowerment conferences and mentoring workshops focused around issues that affect the youth and women in her community.
Nakeisha has worked with individuals with Developmental Disabilities for sixteen years and she is very passionate about her work and the people she supports. A strong advocate for fairness and equality, she often finds herself advocating for people who are not able to adequately represent themselves.
Mrs Geddes is also an award-winning author. She was the recipient of the 2018 Woman On Fire Author of the Year award. Writing is inspired by her life experiences. Her mission in life is to spread a message which will "activate the best in you." She hopes to empower her readers with her writing, by motivating them to love themselves and alter their perception of life.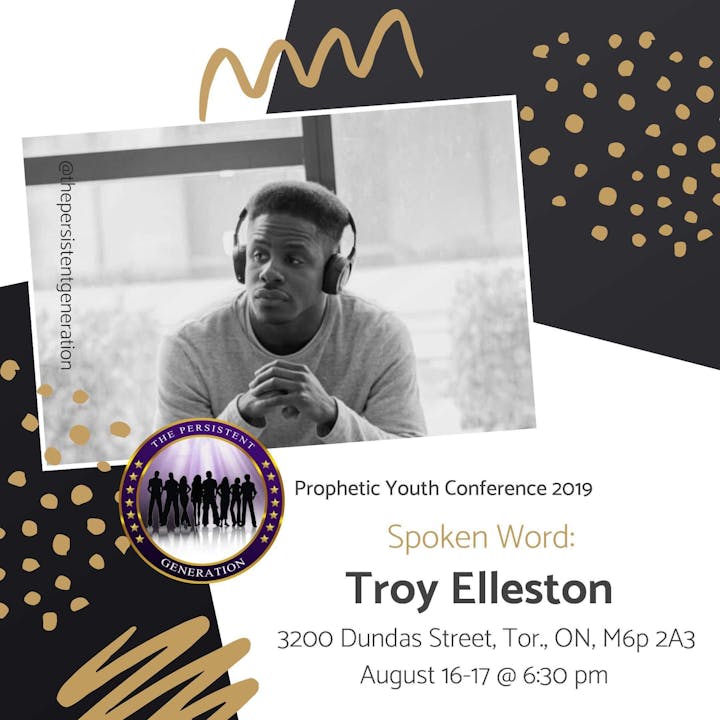 Troy recently graduated from a 5-year Biological Science Program with a Bachelor's of Science honor Degree from Ontario Tech University! As per Troy, "It was worth every second!"
During this time, he developed a unique reputation as both a youth mentor and a professional tutor across many communities! He began his experience as a peer tutor in college, and which he later developed into a side career after his 4th year of schooling.
He developed a passion for learning and mentoring. While this was happening, he was also volunteering his time with the Childrens Aid Foundation, to socialize, network and spread awareness for youth issues. During this time, he began advocating for children and youth rights, and helping to spread mental health awareness.
He has used his own speaking platform to bring consciousness and awareness to those around him through his work as a community and social advocate.
His passions at this time are: Personal development, learning and child and youth advocacy!