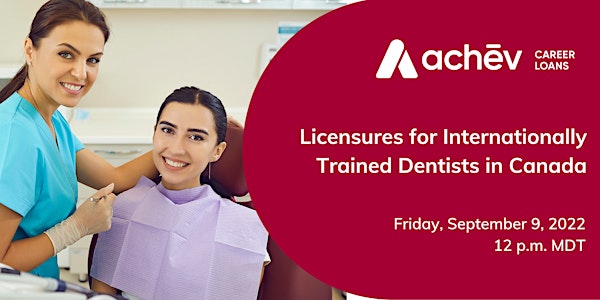 Licensures for Internationally Trained Dentists in Canada
Learn everything you need to know as an internationally trained newcomer to become a Dentist in Alberta or Saskatchewan.
About this event
Hear from our Guest Speaker Dr. Raed Al Ani, who will talk about how internationally trained Dentists can return to their desired careers in Alberta and Saskatchewan. Learn about the working conditions for Canadian dentists and how internationally trained dentists can receive career support.
Dr. Raed Al Ani is the Head of Clinical Instructor and Teaching Staff at Golden Target Training in Mississauga
Please note that this webinar is intended for internationally trained individuals in Saskatchewan and Alberta.