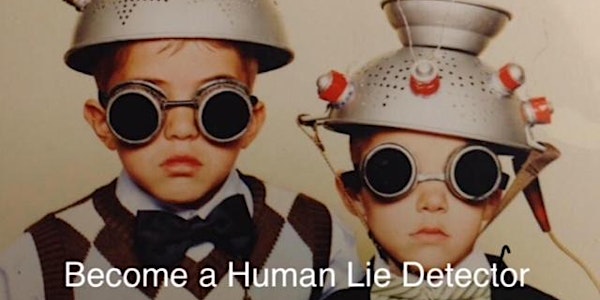 Lie Detection: Words Never Lie but People Do - Basic & Advanced Sessions
Event Information
Location
Chateau Lacombe
10111 Bellamy Hill Road Northwest
Edmonton, AB T5J 1N7
Canada
Refund policy
Refunds up to 7 days before event
Description
Learn the techniques used by FBI profilers. Gathering truthful information is an integral part of any corporate environment. How important is it for us to learn the truth from our employees, managers, and clients? This seminar presents how linguistic lie detection is used in business, human resources, audit, and investigative areas to help you become more effective in all your business communications. As a session participant, you'll learn the basics of information gathering and how to interpret the information you receive. You'll also learn how linguistic lie detection techniques can be applied to a variety of high-profile media cases to illustrate examples of deception including:
How to determine if a person is speaking truthfully or untruthfully.

How often deception is used in the workplace.

Specific linguistic triggers that indicate deception.

What types of questions produce the most effective responses?
This highly interactive session uses high profile media cases to illustrate the signs of deceit. From politicians to celebrities, athletes to criminals, patterns of deception become clear when one understands the subtleties of speech. We use language not only to cloak what we don't want others to know, and even use it to convince ourselves of the lies we tell.
The key to being a highly effective communicator is having a keen sense of awareness as to what words reveal. If we can learn to understand the signals that people are sending us, we can decipher them and get to the real meaning of an issue. Most importantly, we learn to ask the right questions and listen for the right answers.
**We offer discounts for three or more individuals attending from the same company. Per person group rate is $350 for single day classes and $675 for two-day classes. Please email kelli@interveritas.com for a registration form.**
***This course offers CPE credits for IIA members and members of the Insurance Council.***
If you are an employee of a government organization that is GST exempt, please email kelli@interveritas.com who will send a registration form and invoice that is GST exempt.
Date and time
Location
Chateau Lacombe
10111 Bellamy Hill Road Northwest
Edmonton, AB T5J 1N7
Canada
Refund policy
Refunds up to 7 days before event