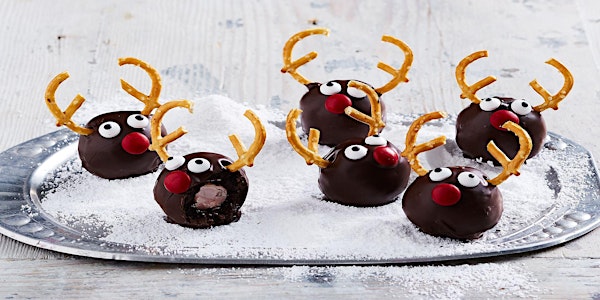 Lifelong Learning: Holiday Dessert Cooking Demo
The holiday season is almost here, and what better time to learn how to make a delicious holiday dessert to share with family and friends.
About this event
Holiday Dessert Cooking Demo
A NAIT Alumni Lifelong Learning Presentation
Join Ernest's Dining Room from the comforts of your kitchen as you prepare a delicious holiday dessert and cocktail pairing that will impress your guests and become a holiday favourite. Upon signing up, we will provide you with a shopping list to purchase your ingredients (optional) and the recipes for you to follow alongside Ernest's Chef Jon Harris during the cooking demonstration.
About Chef Jon Harris
Chef Jon Harris, originally from Winnipeg, travelled extensively before settling in Edmonton in early 2012 to start a promising career in Edmonton's Oil & Gas industry. After certain economic circumstances, Jon used the Oil & Gas industry setbacks as a reason to engage and develop his talent for cooking by becoming an Apprentice Cook in the Alberta Industry Training program. Fast forward to 2021, Chef Jon Harris is now a Red Seal / Journeyperson Cook, an alumnus of NAIT. He is proudly looking forward to inspiring the next generation of future culinarians by engaging with and impacting the culinary students at NAIT.
About Chad Cooper
Chad started in the hospitality industry when he was 19, working to pay off school, which ignited a passion for the industry.
Starting at the Skyview location of "The Keg", Chad quickly moved up through the ranks of pretty much any available position. After an invitation from the general manager to be part of a brand-new restaurant, Chad spent 4 years at Vivo Ristorante. His tenure at Vivo was broken up by a 4 year "hiatus" teaching English in Nagasaki City, Japan.
Japan only served to fuel his love of food and the hospitality industry. He went everywhere and tried everything offered to him, all while documenting his culinary adventures on YouTube with friends from around the world.
Chad jumped at the chance to come back to NAIT to be Maitre D' Ernest's, blending his experience with student interaction and mentoring within a restaurant setting. His experience with video work made him a natural choice for hosting NAIT's virtual cooking classes and ErnestsCooking Twitch.tv segments.
Please note the views and opinions expressed by guest speakers are solely their own and do not necessarily reflect the views and opinions of NAIT.
Questions?
If you have questions about this event, please email us at alumni@nait.ca.