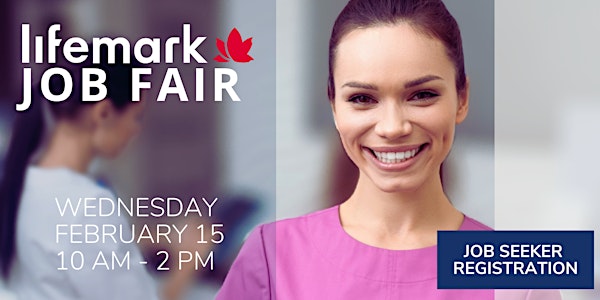 Lifemark Job Fair - Limited tickets available at the door
At the Job Fair, you will have an opportunity to shine and meet with local Edmonton employers who are looking to hire people like you.
By Lifemark Vocational Services
When and where
Date and time
Wed, Feb 15, 2023 10:00 AM - 2:00 PM MST
Location
Empower at the Mira Health Centre #122 11910 111 Ave NW Edmonton, AB T5G 3G6 Canada
About this event
Are you looking for the perfect job opportunity but needing a little help to move in that direction?
Come and join us at the Mira Health Centre on 111th Ave & 119 Street, where employers eagerly await promising individuals like yourself! Registration is limited since this one-time event will have timed entry tickets due to capacity restrictions, so act fast!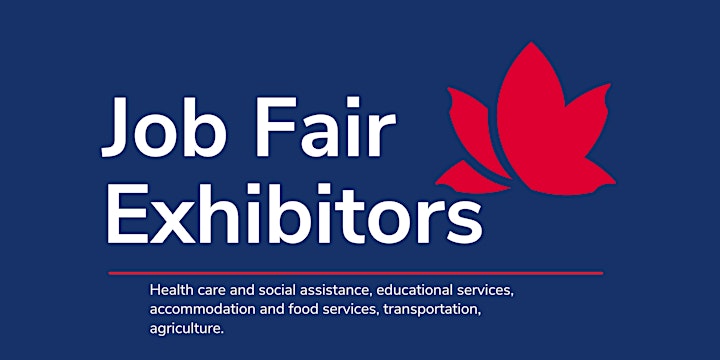 Comfort Keepers is a home care company and we elevate the human spirit by providing care in clients' homes.
We are always recruiting for our caregiver staff - companions, transportation caregivers and certified Health Care Aides or Equivalent.
Since our inception in 1998, AgeCare has been dedicated to creating vibrant communities that celebrate and support aging with dignity, independence and community interaction. We offer our residents a safe and secure home-like atmosphere where they and their families can be assured peace of mind.
Our communities are special places that include warm and welcoming facilities, professional and specialized care, friendly and courteous staff, and truly enjoyable dining experiences. Our goal is always to foster a community atmosphere where individuals are recognized, valued and celebrated for themselves.
Recruiting for LPN, Dietary Aide, Health Care Aide, Housekeeping Aide - Multiple positions each
A family-oriented organization that works with diverse needs for children in the preschool age through program unit funding (PUF)
Recruiting for Educational Assistants
We are transportation solutions providers. We bring the experience of 42 years of solving transportation challenges to every new customer request. Bring it on! We welcome your logistical nightmares, impossible schedules and elusive dreams. Business or pleasure, large or small, long-term or short-term, we've got vehicles to meet most every need.
Recruiting for Drivers, Detailers, Rental Consultants, Customer Account Administrator, Fleet Maintenance Coordinator, HD Tech Appr 3, HD Tech Journeyman, Health and Safety Advisor
With 41 years of experience in the industry, ACE Vegetation Service is the name you can count on for eliminating and controlling vegetation on your site. We specialize in developing strategic solutions to controlling and preventing weed and brush growth with a focus on a healthy environment. Reclamation is an added service that helps us expand our abilities to meet your needs.
Recruiting for Vegetation Management Technicians (summer/fall position), Class 1 Drivers/Heavy Equipment Operators, Chainsaw Technicians, Journeyman Heavy Duty Mechanic - preferably Red Seal, General labourers/slashing
Aplin is a private, family and employee-owned Canadian corporation founded in Alberta in 1975. An award-winning staffing and recruiting agency that stands apart for quality results, we have proudly fulfilled talent demands and advanced careers for over 45 years. Aplin's mission is to create value at every opportunity in all interactions with our clients, candidates, colleagues, and even our communities.
Recruiting for Administrative Assistant, Data Entry Clerk, Reception, Accounting Admin, Tax Prep, Payroll Administrator, Accounts Payable, Office Management, and Records Management.
At Courtyard Edmonton West, travel isn't something you have to do, it's something you get to do. We invite you to take a well-deserved break to be your best self while in our beautiful and refreshed rooms, designed for you to kick back when enjoying Netflix, our pool and our fitness center for working out and the outdoor spaces perfect for unwinding.
Recruiting for Housekeeping and Food & Beverage Servers.
At Canadian Property Stars we specialize in unique seasonally focused property enhancing services that homeowners want and need, but don't have the time, equipment, or an affordable or efficient DIY alternative.
Recruiting for Crew & Sales Manager, Core Aeration Specialist, and Window Cleaning Specialist.
Online training to become a Certified Dental Administrator. Manage the front-end administrative duties in a Dental Office anywhere in Canada. We have 5 online learning modules that are all learn at your own pace from the comfort of your own home. It takes students between 4 - 12 weeks to complete all 5 modules. No prerequisites are needed to apply, just enroll and start immediately.
We are a non-profit organization based in Edmonton, Alberta. We offer programs and support services to help unemployed and underemployed women explore and connect to careers that pay above a living wage. Careers that not only support their own security but often that of their children.
Frequently asked questions
What is a job fair and why should I attend one?
What should I bring to a job fair?
How can I prepare for a job fair before attending?
What should I do during a job fair to make the most of my time there?
What should I wear to a job fair?
About the organizer
Lifemark provides a comprehensive range of vocational services throughout Alberta and across Canada. A guiding belief is that given the necessary skills and opportunities, an individual may participate in meaningful self-directed employment; therefore, improving their overall quality of life.
Our experience includes providing thorough assessment services, comprehensive job planning, employment preparation, supported job search services and job placement with follow-up to some of the most vulnerable Canadians. Through creative and flexible programming, we have become a leader in delivering quality services and achieving superior performance outcomes.